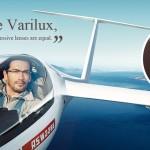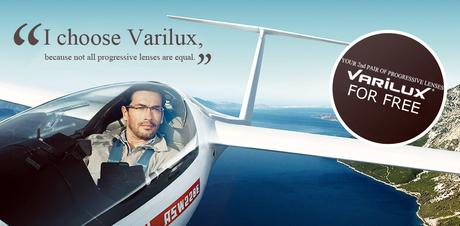 If you have one up close prescription glasses and another far away prescription glasses, it is time for you to change that. Varilux progressive lenses will aloud for seeing clearly across all distance and just with one glasses. Besides, if you buy Varilux progressive lenses, you will receive a second pair of lenses free.
2 for 1 progressive lenses promotion
We give you a second pair of lenses when buying Varilux progressive lenses. That is, you will get a 50% discount and you will give two pairs of the best progressive lenses.
2×1
in
Varilux
progressive lenses
The second pair of prescription lenses could be for you or for another person that you choose; or in other words, the lenses can have different prescription values.
How to use this lenses promotion?
Choose the prescription glasses you like most but for progressive lenses.You have many options: for women or men, rimless frames, different colors and so on. In order to choose these characteristics, use the left column filter.
Add your frame to the shopping cart and then click on "prescription lenses" button.
A few seconds later our wizard will appear. If you have any doubt or if you prefer that we help with your prescription values or how to use the wizard, just contact with us.
Not all progressive lenses are the same
Progressive lenses are the perfect solution to long-sightedness because they allow for correctly seeing across all distances.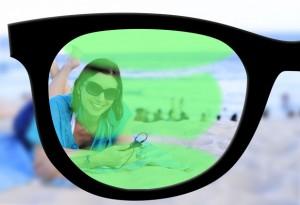 Prescription values for far away vision at the upper part of the lens.
Prescription values for middle vision at the middle of the lens.
Prescription values for up close vision at the bottom of the lens.
The quality of Varilux lenses is such that there is a seamless transition between distances and there is no more "jumping" of images when going between the top and the bottom half of the lens. These glasses are quite comfortable and they smoothly adapt to the eye.
We work with high-quality progressive lenses, being Varilux one of the leaders on the global market. Not all the progressive lenses are the same and for that reason we choose the best products for our clients:
Optical H is your Varilux-expert optical shop
Our qualified optometrist team will assure you to find the prescription glasses that suits you and your needs so you can see life clearly.