Having in mind all iPhone owners who expose their phones to extreme conditions, Scosche invented RAILkase – aluminum and silicone bumper case for iPhone 4 and 4S. The RAILkase consists of two layers, metal bumper-like rail which is designed to offer tough protection, and a silicone skin, that gently wraps around your phone, and absorbs impacts.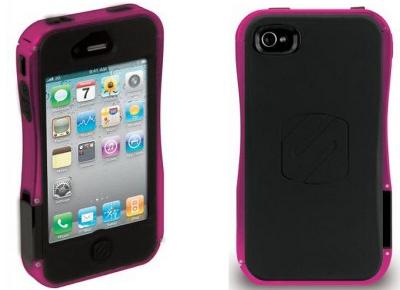 RAILkase Aluminium iPhone 4 / 4S Bumper Case
Featuring stainless steel quick release, RAILkase iPhone 4, 4S case is easy to apply, and easy to remove as well. You will get silicone interior in two colours – black and white, and all you need to do to completely change the look of the case is to remove the aluminum rail, and you can easily swap black or white soft silicone skin. The aluminum frame itself is available in various colours, including pink, red, silver, black and blue.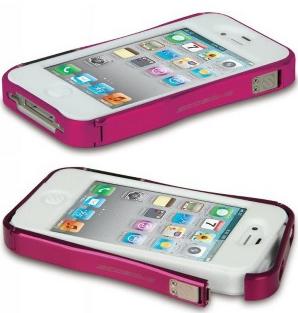 RAILkase Metal Case for iPhone 4 / 4S
If you would like to check another metal case for iPhone 4/4S, feel free to visit our online store, and search for appropriate accessories to make the most out of your iPhone.