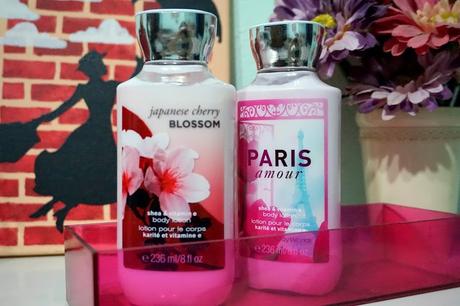 At busy times like this, you just wish to find enjoyment in the daily things you do. I love scented lotions, anything that smells good makes me feel good. These two body lotions I got from Bath and Body Works smells amazing. The Japanese Cherry Blossom is an all time best seller while the Paris Amour has a light powdery scent which I love.
Both lotions contain shea and vitamin e which provide continuous moisturizing. Its' light-weight texture makes it easily absorb into the skin as well. I also love the simple packaging and getting the lotion out of the bottle isn't difficult at all.
These lotions have the ability to make me feel good, calm and relax after a tiring day at work. It is a simple form of enjoyment to me.

Read more posts by this author