Hi! I'm Allison. I am a blogger who hasn't blogged all week. Awesome. Don't worry, I will make it up to you with this post.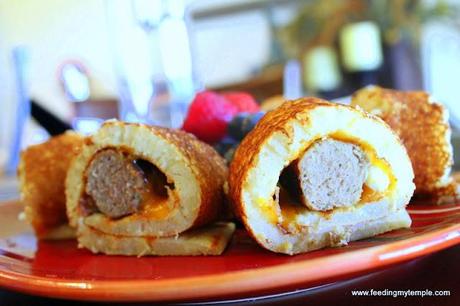 Let's take a thinner crepe like pancake, stuff it with sausage, cream cheese, and cheddar cheese! I'm in! You could totally drizzle this with some warm maple syrup, but I served this up with fruit which was enough sweetness for me. I also used turkey sausage links versus pork-either will work great!
Cream cheese will be the death of me. A delicious death.