Bonjour loveys!
I hope everyone who is celebrating Easter had a great Good Friday (aka Holidayyy!)! C and I took the day and went up to my home town of Wingham, ON and saw my fam jam for the day. We had planned on sleeping overnight but yesterday morning my sister woke up with the flu and I have a cold myself so we thought it best to just come home and try and not get ourselves sick, and others sick as well. It was fun seeing my fam again. We drove my little cousins from Toronto back to Wingham so that my Aunt and Uncle (they're grandparents) could take them, and oddly enough they were like silent most of the drive! I don't know how that happened. A 9 year old and an 11 year old being quiet. I think we hit the jackpot! LOL.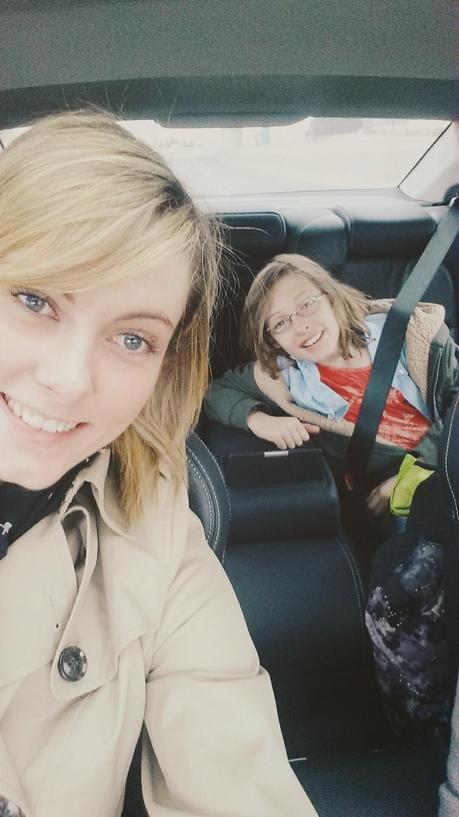 That's my little cousin.. isn't he the cutest?
I stuck to my "no dairy" diet, and my aunt told me that according to my blood type I shouldn't be having dairy either. She's a naturopath so she would know! I shouldn't be having gluten, dairy, apples, cabbage... I also noticed that when I was at work on Thursday night, that after I ate some bread my stomach got a bit upset. It could be dairy in the bread, or maybe it's wheat and I'm just getting sensitive to gluten as well. We'll see. I'm going to avoid bread at work tonight and see how I feel. Hopefully I can get to the grocery store before work so I can bring my own food. I feel so much better when I do that.
I've been suffering from a cold for the last few days. Avoiding dairy is always a good thing because dairy actually produces mucus in the body which isn't ideal when your body is already over producing. My nose is basically full of grossness and no matter how much I blow, I can't seem to get it all out. Gross.
This week has been SO GOOD in terms of workouts!! I worked out on Tuesday, Wednesday, Thursday and C and I are going to the gym today! My hamstrings are super tight today. I don't have a bathtub in my condo, we just have a stand up shower, so I can't soak my muscles... so this morning I found myself trying to get the shower as hot as I could handle and trying to stretch my legs out in there lol. That would have been quite the sight to see... but it doesn't exactly work the same. So I'm going to have to get super warm at the gym today and then stretch my hamstrings out then.
Did I mention that I'm now on break from school for 2 weeks?? Except I'm not really "off". I'm working almost every night this week plus I need to workout tons (I have a photo shoot on the 28th - BAH!) and I need to really put a dent in this online certification course I'm doing to become a certified Social Media Strategist! So I don't have any downtime per se... but it's good because it keeps me on my toes. I just hope I can kick this damn cold soon so I can continue being productive!
Anywho, I'm going to go get ready and head to the gym! This is the most random blog post I've done in a while.. oh well.
I hope you have a GREAT weekend!! Oh!! And get ready for #MyHappyMonday #4 coming up this week!! Eee!!