It's official! Yesterday, Samsung announced the world's first curved screen smartphone! 
It looks like LG didn't manage to reveal their version of curved screen first! After the numerous rumours, Samsung decided to present their revolutionary device, with curved screen, named Galaxy Round, and once again prove they are innovators when it comes to new technologies.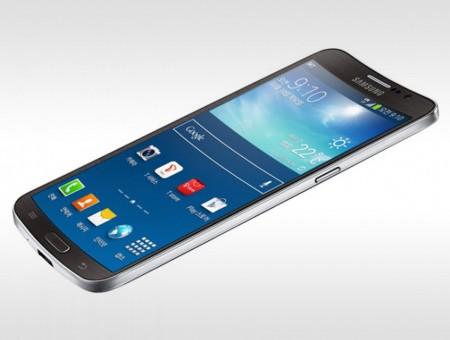 Samsung's First Curved Screen Smartphone- Galaxy Round
The sleek and thin Samsung Galaxy Round which comes with a 5.7-inch Full HD Super AMOLED is 7.9 mm thick and 154 g heavy. The internal engine of the device is the same as the Galaxy Note 3, with 2.3 GHz Snapdragon processor, 3 GB of RAM, 2800 mAh battery and a 13-mega-pixel rear camera. The smartphone offers a comfortable hand grip feeling to user, and absolutely remarkable experiences of curved display. Although Galaxy Round  is made by using flexible screen technology, the device itself, however, is not flexible. The curved display does not only improve the aesthetics and comfort- it comes with a variety of features that will simplify the way you use your smartphone. Specific thing about this curved screen smartphone is that ad hoc maneuvers on the side edges of the screen enable specific phone functions!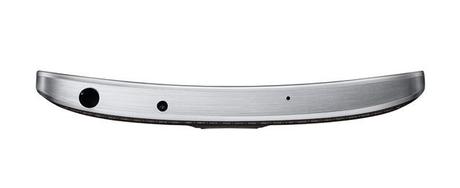 Curved Screen Enables Multiple Phone Functions
For instance, Roll Effect feature will allow the users to check their missed calls and other notifications, by simply tilting or rolling the device on a table. In addition, Samsung Galaxy Round also comes with "one-hand operation features," bringing some settings or controls directly to the sides of the screen.
Other features also include Bounce UX, which enables users to control their music, too. By simply pressing the device to the left, the player will switch to the previous track, and if you slightly press it to the right, it will play the next track from your playlist. There is also the Side Mirror feature for pictures and videos, that enables users to access the list of the album content with a left and right tilt.
Although these features sound rather impressive, do not get too excited since Samsung Galaxy Round will be available only in Korea for now. Another info that might sound disappointing is the estimated price for this smartphone- $1,013. The world's first curved screen smartphone will be in Korea this month, in a "Luxury Brown" color version.
Follow us on Facebook, Google + and Twitter for more info on this amazing device from Samsung.