I had never tried a Sally Hansen Polish before this one, and to be honest I don't think I want to try one again.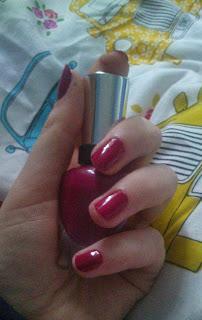 Now I love the colour, it is a deep purpley red and is beautiful. But it is so hard to apply. The brush is so thick so you can't even think about doing any detail or touch ups. The formula is also very thick and goes everywhere. I'm not a pro at nails by any means but I can usually stay "in the lines" but this was just so hard to get right. I didn't apply a top coat as I wanted to see how well it did without, and it was rubbish.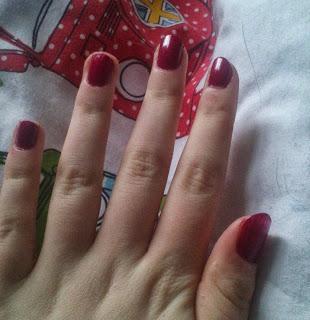 This is after two days wear, I have picked a little at my thumb but that is it. It just flakes off in large sections, it either stays on well or all comes off.This may last longer with a top coat but I wanted to see what it was like without.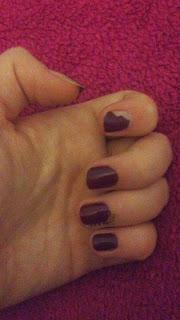 Sorry for the awful quality!
I hate doing a bad review but I just couldn't not tell you about this. Have you tried Sally Hansen Polishes, what did you think?
Love Allie x x x
Twitter