This has been a pretty hyped up new launch from Benefit, so when I found an Elle magazine I had to get it. Firstly I love the packaging, bearing in mind I just have the mini, I think it is really sleek and I love the rose gold and black. The packaging of the full sized one is nice, but I'm not as fussed, I prefer the mini size.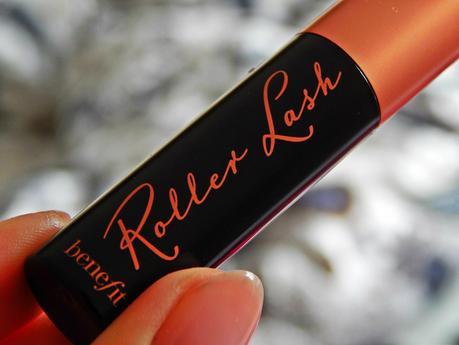 The wand isn't the type of wand I usually go for, I usually like a big bristly brush rather than a small plastic one. It has quite a wet formula, I found it quite tricky to first apply as it felt like I was just getting it everywhere as the formula is so wet.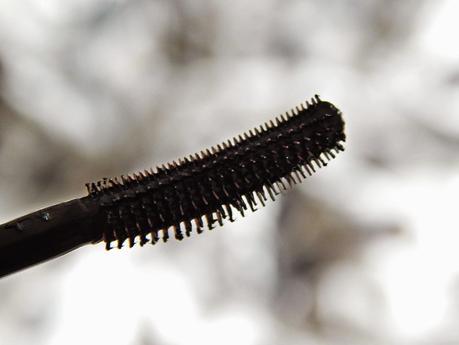 It is supposed to "hook & roll" which means it will separate the lashes and curl them without needing a curler. I found that it curled my lashes amazingly and when I asked people what they thought of it they all commented on how curled my lashes looked. However I found that it clumped my lashes together a little, not too much but it gave a spidery look that I'm not keen on.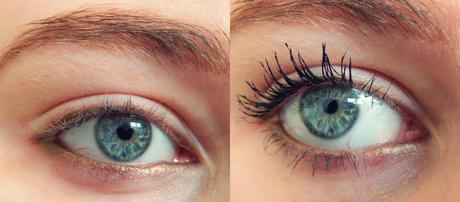 It grabbed my bottom lashes amazingly, and I am pretty rubbish at putting mascara on my bottom lashes but this made it pretty easy. As you can see there is a huge difference, my lashes look curled, lengthened and more volumised which is a huge plus. Overall I am actually really impressed with the mascara and I will definitely carry on using it. I'm not sure it will replace my Benefit Bad Gal mascara, as I love that! But I may have to repurchase when the mini dries out. Oh and something I should mention I find it quite difficult to take off, I do need to go over a couple of times with cotton pads. 
I would love to know if you have tried this and what you think! If you want to buy it you can purchase it here for £19.50, which isn't too bad for a high end mascara.
Allie x
Twitter || Bloglovin