Weddington Way contacted me asking if I would like to do a post using their website to make a Red Carpet Inspired Look. I thought this would be a fab opportunity and jumped at the chance. So this is what look I would go for if I was going down a red carpet. 
For the dress I chose the Dressy 2894 style in Burgandy. I thought this was gorgeous ad classic and would be really flattering. I was amazed at how many color choices there were, for this particular dress there was 83 shades to choose from. I chose a cute clutch from Miss Selfridge and some gorgeous heels from New Look.
I just went for a simple yet classic look, and I love the models hair and make up! If you fancy checking out Weddington Way for a beautiful dress, click here.
The website is really nice to use and is really helpful in helping you find what you're looking for. They have different drop down options to help narrow down your search, for example you can choose what length, what theme, body shape, and colour, just to name a few of the options. I am only 17 so am definitely not looking to get married in the near future but if you are then I would really recommend using the site, even if it is just to choose the style/colour and you buy from somewhere else. However the dresses could be used for any occasions, including on the red carpet!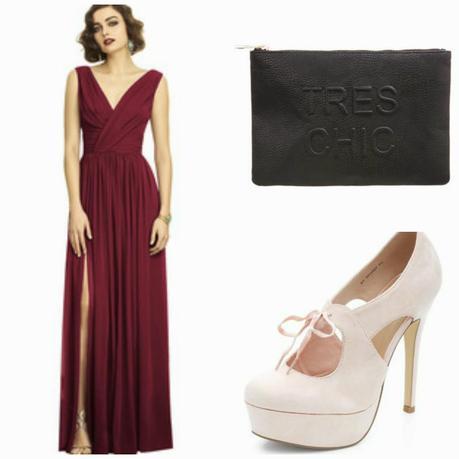 Allie x
Twitter || Bloglovin


*I did not receive any compensation from Weddington Way for this post*