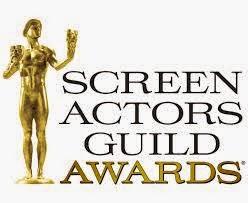 First a little bit of awards.
Not the Academy Awards yet. This is or was last night the SAG awards, meaning the Screen Actors Guild. This is the largest guild in Hollywood, thousands of actors as opposed to the WGA (Writers Guild of America) and DGA (Directors Guild of America). 
Smallest of course is WGA, as it's only for writers whereas DGA also has Assistant Directors and a whole bunch of other "below the line" characters. Both WGA and DGA will also have their mini-awards show but the actors are the big guys.
Nobody really cares about directors or writers.
Whenever I meet someone and tell them I'm a writer the first question is; "So, which stars have you met."
Anyways, the big award (as in Actor) was a surprise, not Michael Keaton who was getting all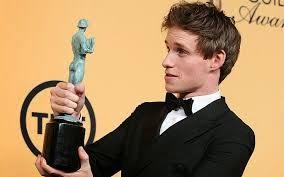 the awards up to now. Nope, it went to a Brit. Ouch. I was wrong. It was Eddie Redmayne.
And the female actor (or actress) was Julianne Moore (who I said would win).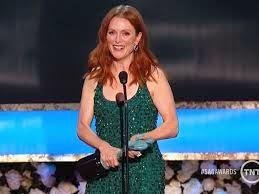 But it wasn't all bad for the Birdman cast with Keaton, they all got the award for "Performance by a cast in a motion picture."
So it is possible that Keaton could win at the Oscars because it's not the whole cast.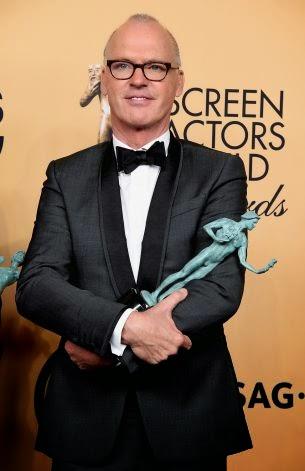 But usually the winner of the actors guild will win. But it's not for sure... Keaton is still possible. Personally I like Eddie Redmayne (where do these Brit names come from??)
Another win went to a netflex TV show called "Orange Is The New Black," a series about women in jail.  It was judged in the comedy category which I don't really understand as it's got some tough stuff in the shows. Anyways.
And then there was someone else I was happy to see.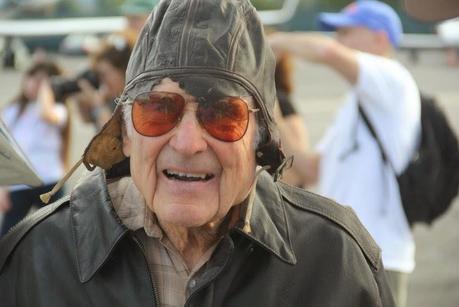 J

ule Lamm.




Who's Jule. Well, he's the subject of a book he's writing and I'm helping him finish it. Jule was a pilot in the Second World War and is 91 and on Sunday, around 3pm, just a few hours before the actors hit the stage...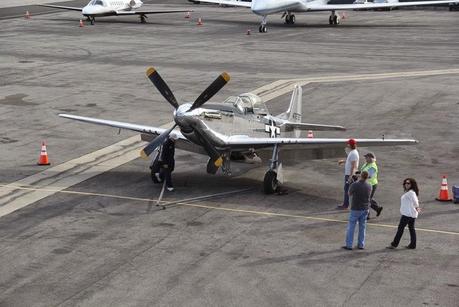 Jule got to fly in a P51 Mustang fighter airplane used in that same war. For me it was bigger than a bunch of vain people showing  how humble they can be to win a statue.
Jule got to fly for about twenty minutes or so and when he got down, he was glowing like a 12-year old kid. 
That was my little event, not actors wards, but a true hero who came out of the war alive and still lives his dream.
What more could you ask for?