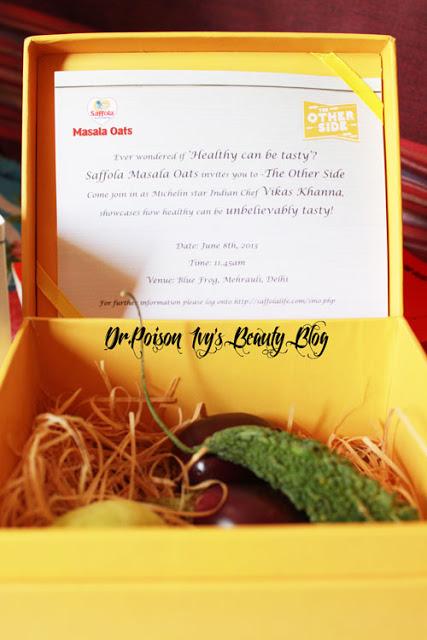 DATE- 8th June 2013Venue- Blue frog,MehrauliHost- SaffolaThe invitation was quirky and made me smile.The theme was "healthy eating" so i wasn't surprised when the invitation card came in a box that contained nutritious fresh veggies.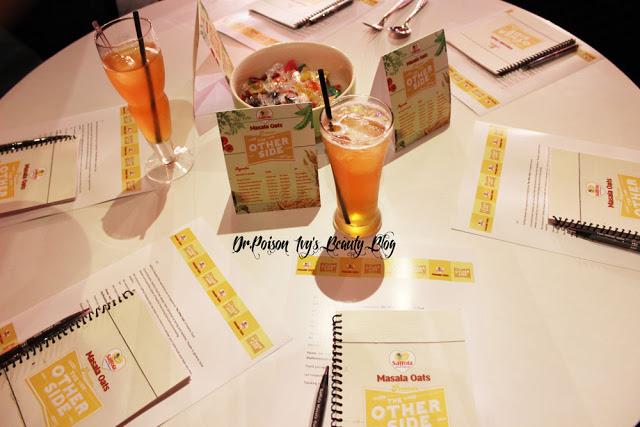 Our table setting.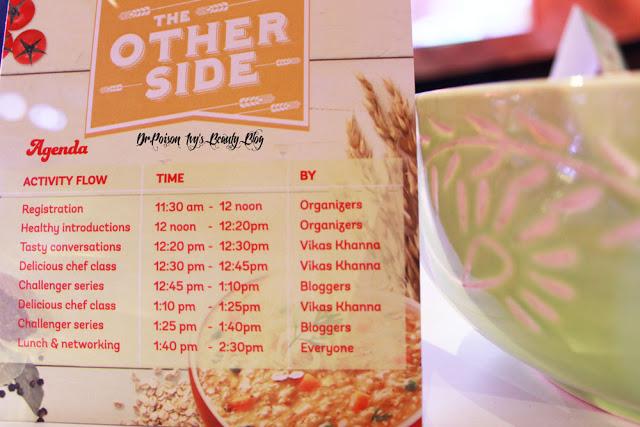 The Agenda.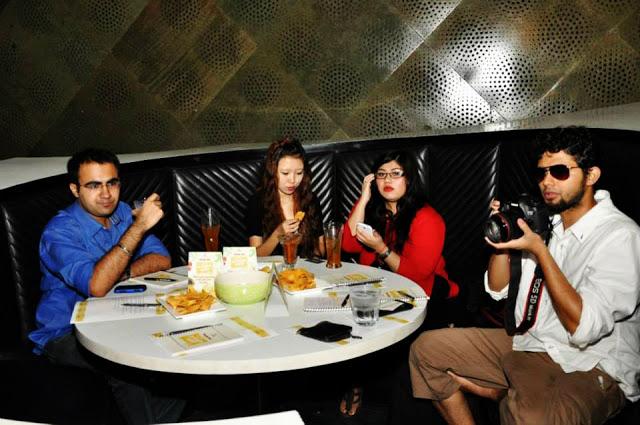 It's always fun to attend Foodathon.We get to meet a lot of new people and broaden our horizon.Plus the food is to die for.This time we were served Ratatouille ,Linguini noodles,baked pumpkin and many more but the one i enjoyed the most was the lamb :pAnyway , there was non stop flow of soft drinks and tacos with salsa.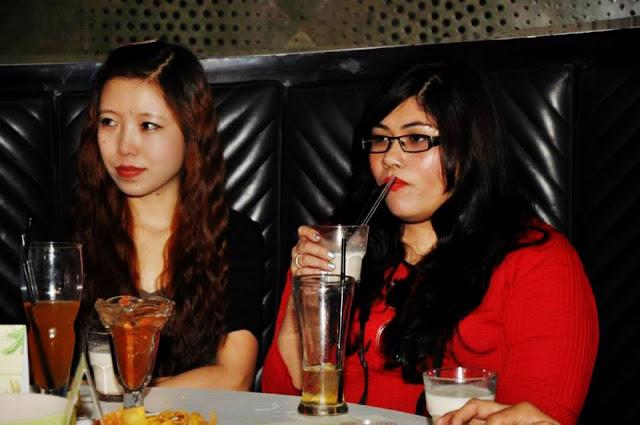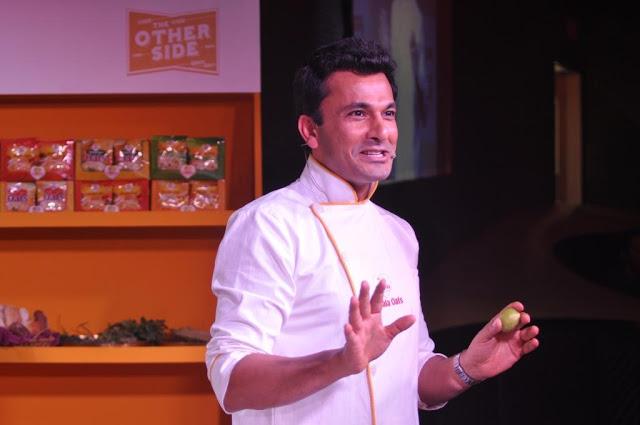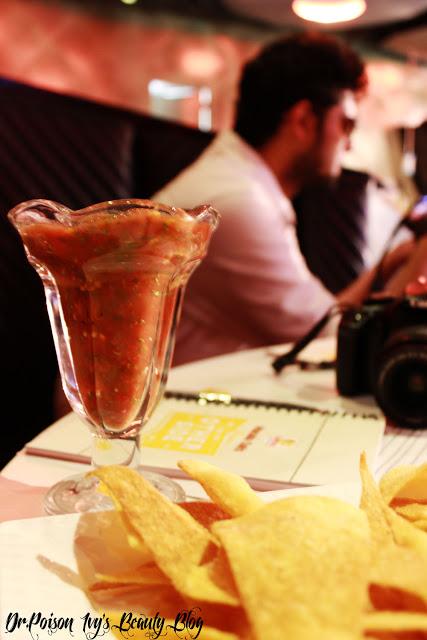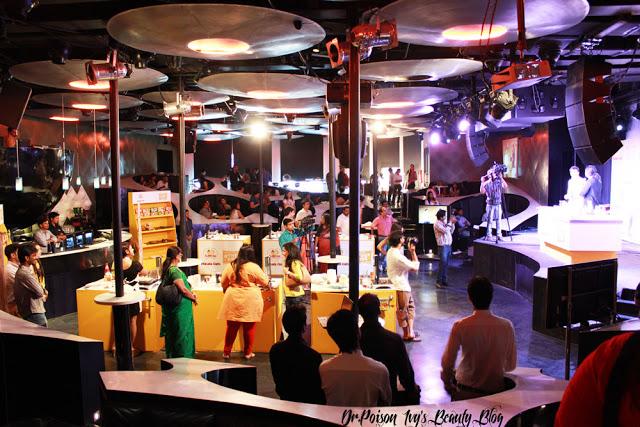 The contestants getting busy cooking.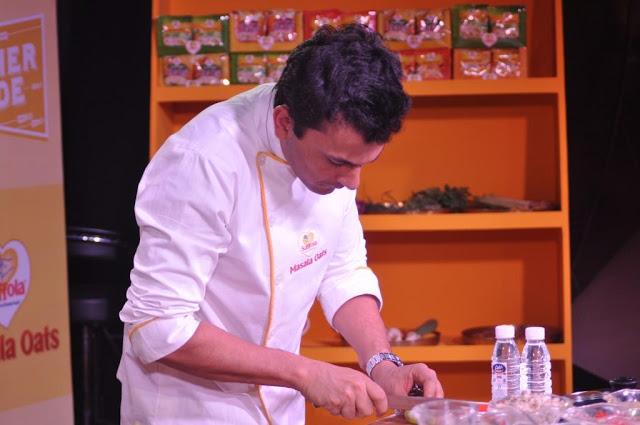 Chef Vikas Khanna doing what he does best.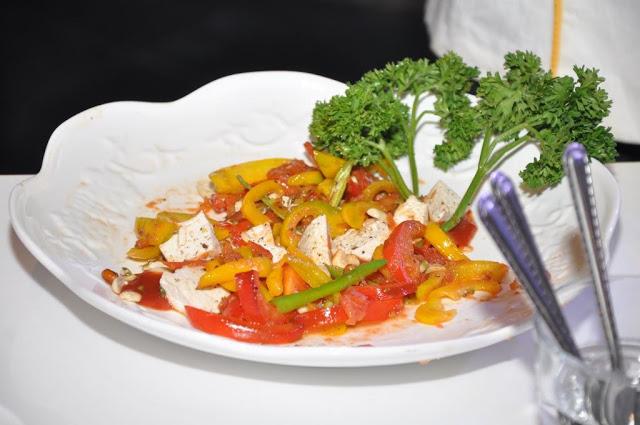 Some of the food made by the contestants.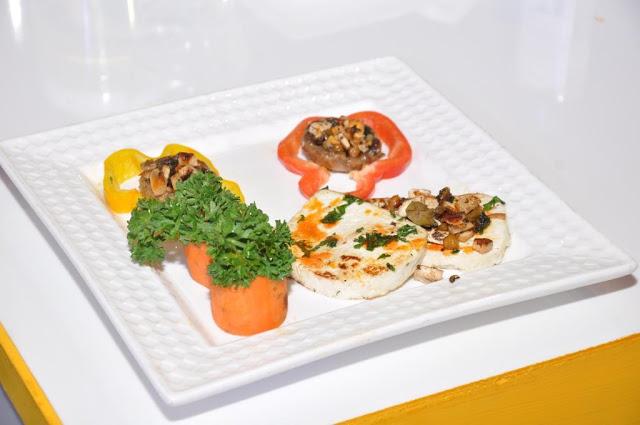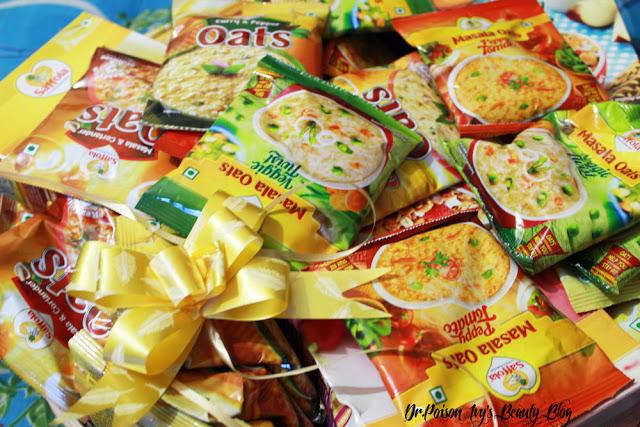 The goody bag we got along with Chef Vikas Khanna's cook book which is ironically called "Khanna Sutra" :pHad a great time making new friends.And if you are wondering how many saffola Oat packets we got.It is 30 loland 3 Muesli flakes pack (enough to last me a year since i rarely eat oats :p)But then i tried the "tomato peppy" and it was pretty good.