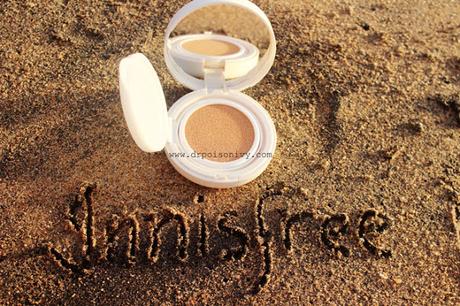 It feels like i have been away from blogging forever and though i keep promising that i will try to get back to it gradually , it seems almost impossible to do so.After eons, i am here with a post that has been pending for a long time.And since i am writing about it, you must know that either i love it too much or loathe it to the core.Well, after the BB cream wave died down , koreans have come out with another innovation called the BB cushion. There are sooooo many of them out there but this is the only one i have tried.So here is my review.This product was sent to me by my dear friend Shalini from Be Beautilicious (she knows i am a sucker for K beauty products)Thank you Shalini ...muahhh!!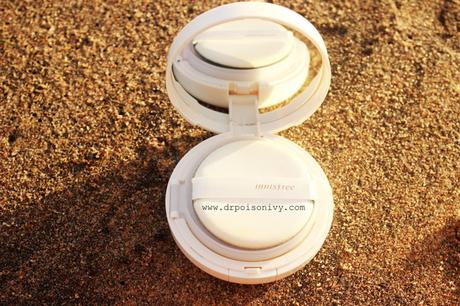 What it is
Basically BB cushions is another form of BB cream in a different package.All the cushions come in a compact form which consists of a sponge soaked in the bb cream which acts as reservoir.Comes with a polyurethane puff for application.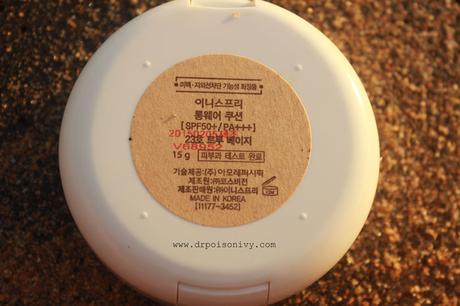 Innisfree BB Long Wear Cushion1. SWEAT PROOF strong against sweat and sebum: Clinical test on sweat proof effect completed2. 12-hour lasting makeup : Clinical test on 12-hour color-lasting effect completed3. Powerful UV protection with SPF 50+ and PA+++ protects the skin from the Sun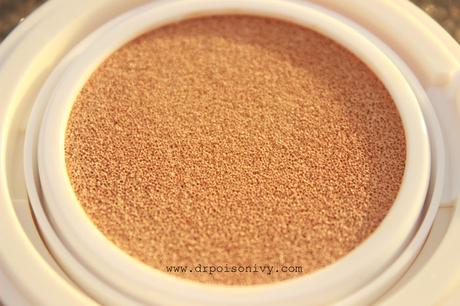 How to usePut an appropriate amount on the puff, apply lightly along the skin texture instead of the foundation and gently dab. Reapply and pat down, if needed.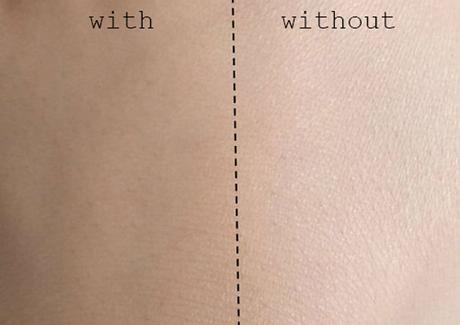 Comes in 4 shades.Swatches of 3 shades are given below.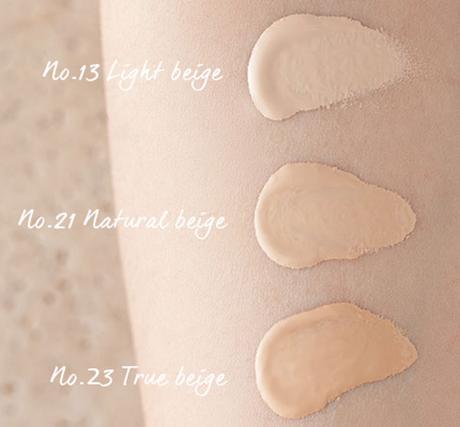 MY OPINION-

 PACKAGE-

I love the simple white compact it comes in.Consists of 2 tiers- one for the applicator and the lower for the cushion.The flip cover has a mirror too.Flip lid is sturdy and travel friendly.This is the one thing i pack with me whenever i have night duty and have to sleepover at the hospital.

TEXTURE-

Has a smooth texture and application is easy.Just lightly press the cushion with the help of the applicator and dab it all over the face.The applicator is made of polyurethane and does not absorb the products unlike other sponge applicators.Sets into matte finish.However , i have to make sure there are no dry patches on my face as it tends to cling to it and accentuate the dryness.I have combination skin so this works well for me.Has spf 50 but photographs well(you know what i mean:p)I havent experienced any breakouts after using this product.

COVERAGE-

Has medium coverage.Can be gradually build up.Covers my light freckles pretty well.

STAYING POWER-

Lasts upto 8 hours on my face.I go to work at 7 am and come back by 3 pm .By the end of the day it is still on my face.Does not make me look cakey .After 3-4 hours it does needs some blotting.

SHADES-

It comes in 4 shades.No 23 is ideal for my skin tone.I am NC 15-20 and this is the second darkest shade they have.I think it is too limited and people with dusky complexion will not be able to find their matching shade.That is the main disadvantage with Korean BB creams and foundations.
Another Con would be that compared to BB creams that comes in tube you get a lot less product in Cushions for the same price.
Rs 1700 for 15 gmsI have been wearing it everyday as this seems to be the only product that can withstand the humidity in Trivandrum.You can buy it from Innisfree Store in Delhi Or Innisfree website HEREThey ship worldwide.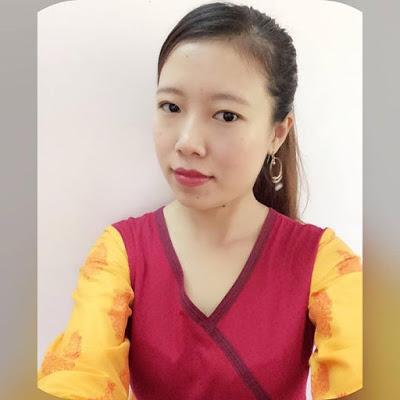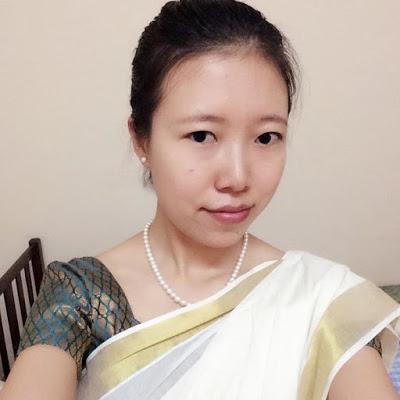 After 5 hours of application - slightly oily but still gives good coverage.If you have any questions do let me know below or mail me.Selfie pictures are not too clear as they were taken on the ipad.
Read about my other Innisfree products 

Innisfree Green Tea Seed Cream.

Innisfree Green Tea Seed Serum

Innisfree skin care Haul