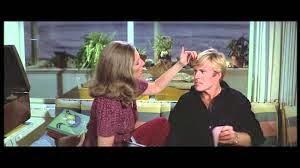 I happened to catch The Way We Were on TCM, with Redford and Streisand. Not particularly a favorite of mine except for one thing; that song with lyrics like "Memories like a faded photograph." 
It had me. The music plays throughout the whole movie and the brilliance of it is that it can work over fun scenes, sad scenes, strong scenes, in short everywhere. And it works perfectly. The movie was a huge hit as was the song, sung by Streisand herself.
And the girl never got the boy, nor did he get the girl.
And they don't die. That last scene when they meet again on a New York street, the audience cried their hearts out. Redford looks at her, reminding me of how good an actor he is as far as the pseudo-Redfords who are trying to be.
That brought a bunch of endings to movies that, like the one above, had sad endings. And you rarely see that now, apart from those movies by Nicholas Sparks. There also was a recent film called The Fault of Our Stars with Shailene Woodley who is trying to be the next Jennifer Lawrence with little luck.
But look back at the great sad endings.
The one most likely the  best was of course, Casablanca (go to your imdb if you're under 40), where Bogart lets his former lover, played by Ingrid Bergman, escape Casablanca to freedom while he remains. Although he still has a friend in the local police chief.
Then there's Butch Cassidy & The Sundance Kid, where the two real-life outlaws were portrayed by the hottest guys in town, Paul Newman and Robert Redford and when surrounded by soldiers in South America, run out of a building into a hail of bullets.
But we don't get to see them die as the last frame is frozen forever.
And here's another ending that is sort of a different ending. It's a movie called A Boy and His Dog and is a futuristic landscape of desert where a young Don Johnson is lured by a girl and leaves his trusty dog find a civilization underground. 
When he realizes he's going to be killed he escapes with the girl and when he reaches the surface again, finds his dog starving and very weak. The rest is never seen but very much explicit. They eat the girl.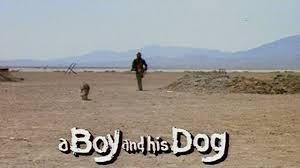 Okay, back to sad ending movies;
I think the most important thing is that they lived life; we've never been to Casablanca nor did we hang out with Bonnie and Clyde or Cool Hand Luke. 
Or Julie Christie in Doctor Zhivago riding on a Russian street car and missing the love of her life who sees her after years and years and runs to catch up but has a heart attack. It also had a great music score.
Nor did we meet Jack Nicholson in One Flew Over The Cuckoo's Nest, or William Holden in The Wild Bunch or even Tom Hanks in Saving Private Ryan.
So why do we like them?
Some psychs say that it's because this:
People find comfort in seeing other people die because it's rather them than us. It's sort of like a horror film, we can see it but we're not in it. 
Okay, I didn't mention Love Story with Ryan O'Neal, but I guess since it was such a hit movie, with song, it might as well be with the rest of the group.
But give me The Way We Were and the last scene where Streisand brushes Redford's hair like she did years ago, I already have my own memories coming to the surface.
And that's what it's all about. Right?