Today crowds of people descended on Fremont park with hopes of eating some amazing mobile food items for the Sacramento Mobile Food Festival (
SactoMoFo
). We arrived around 12:15 and lines were already hours long. Initial twitter reports are around saying there were 10,000 people in attendance. It was crazy.
We didn't eat breakfast, so waiting hours for food was not an option. We ended up going to Nishiki for sushi, right after we started eating that place filled up too. Restaurants around the park saw a 50% to 200% spike in business (also according to tweets).
While the event was a little crazy the attendees were ever so stylish, here's some of my favorite SactoMoFo looks:

Her shoes broke so she threw them away, I love this effortless summery look.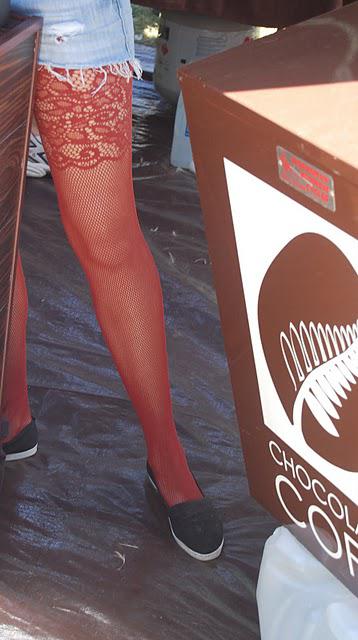 this is the girl at Chocolate Fish's leg, I love how she dressed up her work outfit.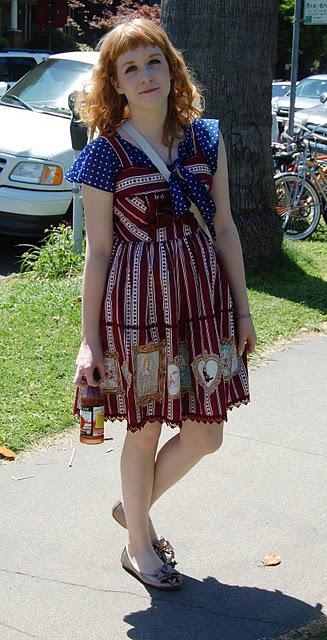 This outfit reminds me of American Girl meets Harajuku. Her hair cut gives this otherwise super sweet look some edge.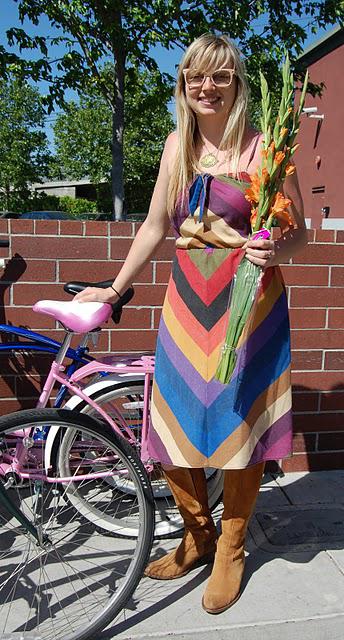 Her mom wore this dress in the 70s and she's rockin it today with leather boots and a handmade re-purposed necklace.