This past Halloween I wanted to do something inherently sexy. Who is sexier than Han Solo? Answer: no one.
I started with pictures of Han. Specifically from "A New Hope."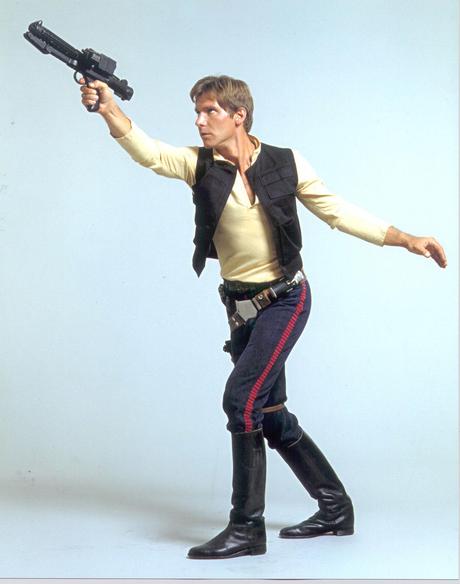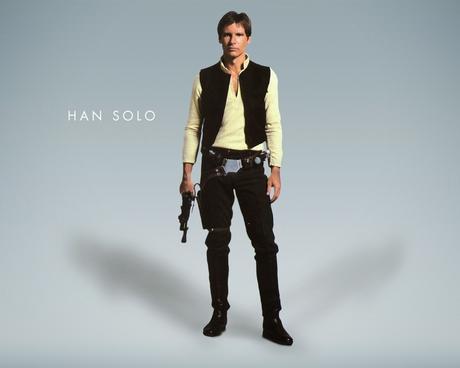 Here are the elements:
Off white, mandarin-collar shirt 
Black/navy vest
Dark pants with red stripes
Black boots (I already owned a pair)
Blaster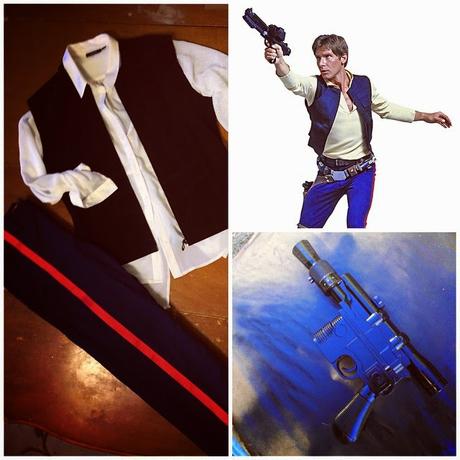 I started at Thrift Town, where I found a pair of dark slacks, a shirt, and a black suede jacket. I think I spent around $12. I cut the sleeves off the jacket and used red duct tape for the stripes. 
I ordered a toy blaster online, it only comes in white and orange. So I had to spray paint it. I used
this tutorial
.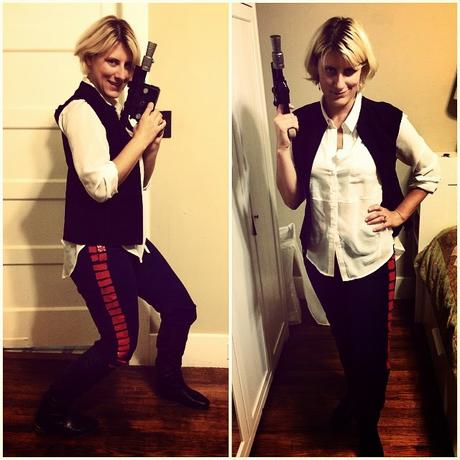 If I was going to go further with this costume I'd make a replica of the belt, like this awesome
woman did.
Luke really wanted to be Luke this year. His costume was a little more tricky. We bought a karate uniform online, he used a pair of khaki pants he already had and we tried to make the boots out of Ace Bandages, but that didn't work. The wig is really what makes his costume for me.