It's been an eventful summer for me, dominated by the launch of CapRadioMusic.org in June.  Since this page has been pretty dark I thought I'd share some  of the most read stories of the summer:
Sacramento Man Directs "Weird Al" Yankovic Video: We tracked down Jarrett Heather, state worker and amateur animator, and talked to him about his experience working on "Weird Al's" parody video, "Word Crimes."http://bit.ly/1t5GRtJ
Dave Brubeck: A Famous Jazz Dad Who Never Lost His Family Focus: For Father's Day Paul Conley put together a story about the jazz legend as a dad. http://bit.ly/1mnvPM9
Gypsy Jazz Scene Robust After 80 Years: Steve Milne brought us a snapshot of the local gypsy jazz scene by talking to members from Hot Club Faux Gitane and Jazz Gitan. http://bit.ly/1m5wkNr
Skills To Pay The Bills: Sacramento Musicians And Their Day Jobs: I rode my bike all over the city to interview musicians about what they do to fund their music habit. http://bit.ly/1q1HeCl - This story was carbon neutral.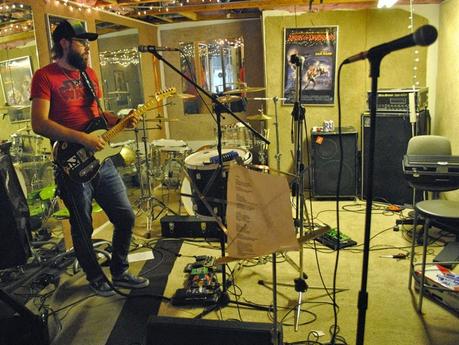 Behind The Choral Audition: Sacramento Sings Its Heart Out: Over the course of investigating how a choral director picks the right participants, Cody Drabble gets recruited to sing. http://bit.ly/1mixeYL
You can find all these stories and more music news, reviews, and commentary on CapRadioMusic.org.