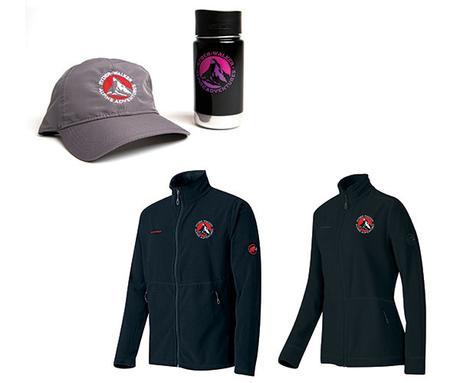 These make awesome gifts! 
Our new microfleece jackets by Mammut with embroidered Ryder-Walker logo are oh-so-comfy. Our trip leaders wear these jackets everywhere! They're also the perfect 3-in-one jacket.
On the trail, they offer great mid layer insulation. (This is the layer above your hiking shirt, but below your rain jacket/shell.)
They're perfect as a stand-alone jacket for those days when the weather is a little chilly but you don't need something completely wind or waterproof.
These fleece jackets are really cozy when lounging around a mountain hut after a day on the trail.
Whether you're relaxing in front of the fire, or out on the trail, you'll love your Mammut microfleece!
Looking for a stocking stuffer? We also have Ryder-Walker baseball caps and hot/cold insulated to-go mugs too!
Yadkin Mens' Jacket
Color: BlackSizes: S, M, L, XL, XXLPrice: $100Includes Shipping and Handling
Yampa Women's Jacket
Color: BlackSizes: XS, S, M, L, XLPrice: $100Includes Shipping and Handling
Ryder-Walker Adventure Cap
The light-weight Ryder-Walker adventure cap is ideal for hiking, walking, golf, running and most outdoor sports. The high-teck "Breeze" Lite performance fabric by Pacific Headwear keeps you dry and cool. Adjustable velcro back makes it virtually fit everyone.Color: GraphitePrice: $20Includes Shipping and Handling
Ryder-Walker Hot/Cold Insulated To-Go Mug
Our to-go mug with Café Cap is the perfect companion to keep your drink hot up to 6 hours, or iced for 24 hours. The 12oz, wide opening
Klean Kanteen
mug has a durable, double-wall construction, all-stainless interior that does not retain flavors and is super easy to clean.Color: BlackPrice: $30Includes Shipping and Handling
We don't earn a penny! We're donating all the proceeds from the sale of these items to 350.org a grassroots movement devoted to the preservation of a livable planet. 
Please give us a call or
send an email
to place an order.