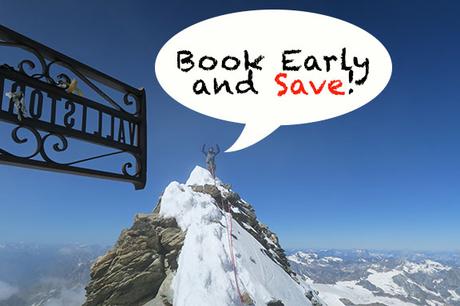 Next year's tour prices are schedule to increase, so now is your chance to save a little dough. Register for ANY 2017 hiking tour before September 30th, and we'll guarantee the current price. This promotion applies to guided, private and self guided hiking tours.
Click here to see our guided tour schedule.
Click here to see a list of our self guided tours.
Are you interested in a private tour? We have 17 different countries to choose from. Let's get the conversation started.


Photo: Summit of the Matterhorn by Dave Chew.