Talking about some shoe love in the blog today!
Wanted some nice ballerinas appropriate with business formals and casuals, and was bored of the plain-old block heeled shoes I have been wearing. (Its from Nine West and a great pick at a mindblowing price... Shall talk about it some other day though)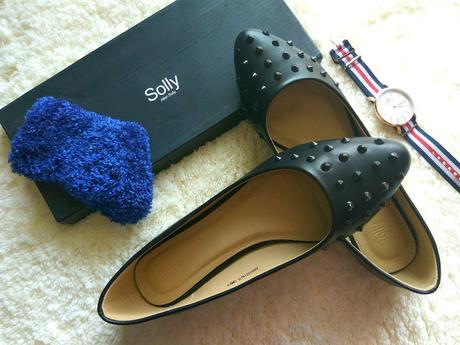 ALLEN SOLLY BLACK SPIKED BALLERINAS
It had to be love at first sight! Finesse and quality in black!
"Rugged meets Feminine" was the first thought that came over in my mind.
I am no where near the rocker-chic spirit and spikes are definitely not my thing when it comes to accessories... but this understated, shiny black spikes neatly studded all over the front of the ballerinas, make me swoon!
Coming from Allen Solly, this is a great everyday wear.
It gently spruces up my every day business formals look and that's what I exactly wanted. Looks chic with a pair of jeans as well. Will look great with pencil skirts too!
Its totally comfortable to wear all day without aching feet/back and without having to compromise on looks. I am someone who would choose flats any day over heels.. not a stiletto gal you know!
I am really happy with this pick of mine and shall explore more of Allen Solly shoes in the future! :)
Price: INR 1599 (On offer most of the times online)
Leaving you with more pictures of this black beauty....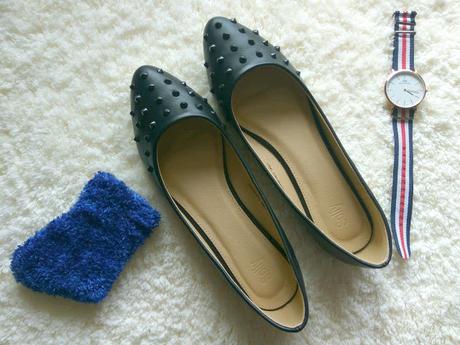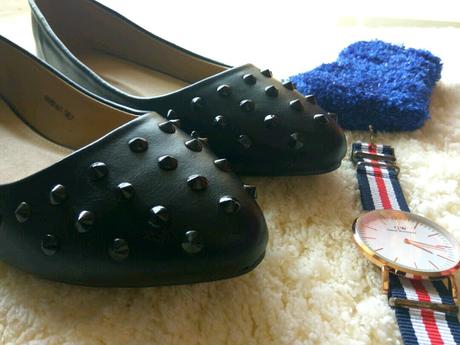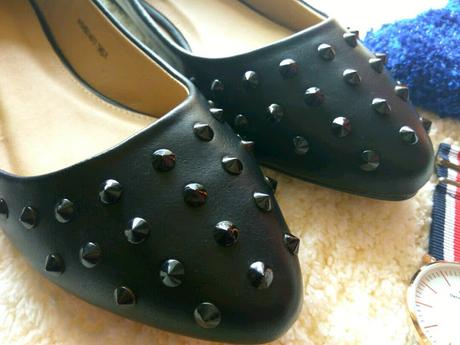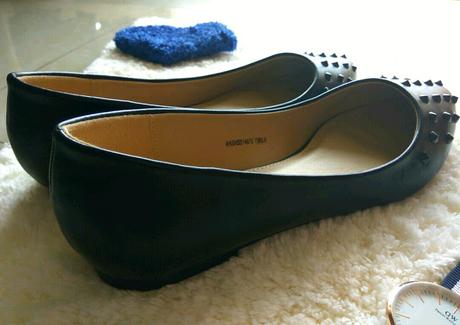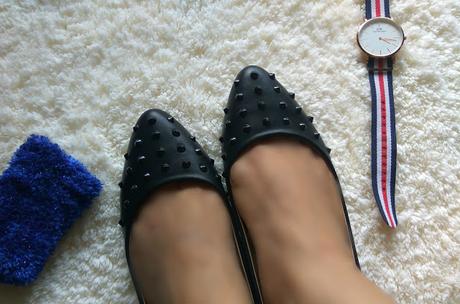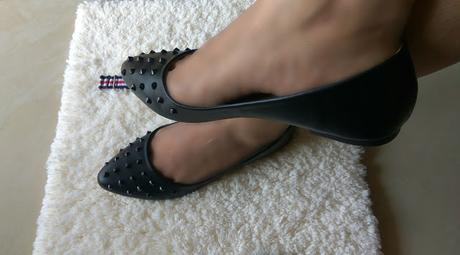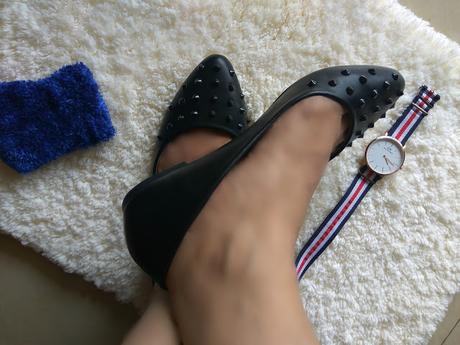 What kind of shoes do you prefer? Or you a flats person like me or is stiletto your weapon? Share in comments!