Whenever there is a royal wedding coming up, the whole world tunes in to see not who is at the wedding, what the ceremony is like, or how the day goes – but to see what the royal bride is wearing. Royal wedding dresses tend to be a closely guarded secret, which is why the general public is practically bursting with anticipation on the big day so that they can feast their eyes on whatever magnificent creation the bride has decided to wear.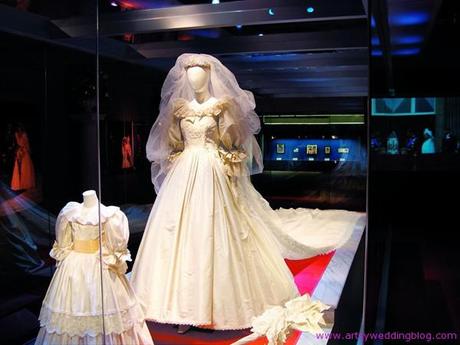 Of course, the face of royal bridal wear has changed over the years. Like any bride, a royal bride wants to wear something that is stylish, graceful, beautiful and fashionable. A combination of personal taste and current trends often help royal brides to make their decisions, as has been seen over the years when royal weddings have taken place.
Some memorable bridal gowns from the past few decades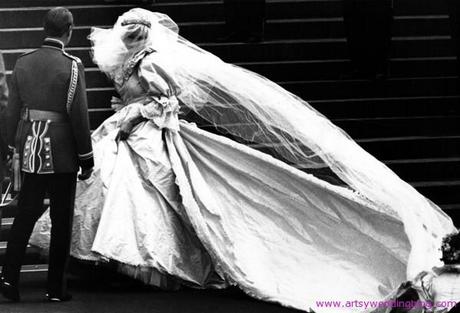 Whilst royal weddings have, of course, been going on for centuries, many of us will remember some of the more recent bridal gowns worn by princesses and future queens. This includes:
Diana Spencer: When Lady Diana Spencer married the UK's Prince Charles in 1981, it was like a fairytale wedding. All eyes were on Diana, who would become the Princess of Wales, as she graced the red carpet in her fabulous Emmanuel designer wedding gown, which was a huge, full creation combining taffeta and antique lace with a gargantuan 25 foot train.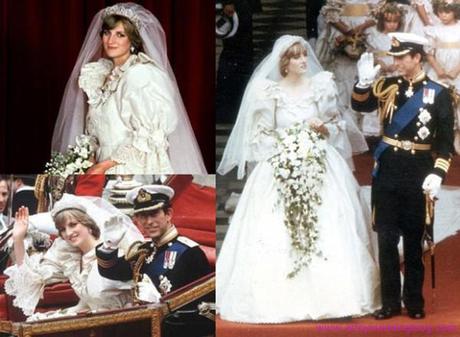 Kate Middleton: Fast forward thirty years, and the girl who would have been Diana's new daughter in law had she not tragically died in 1997, Kate Middleton, walked down the aisle to marry Diana's first born son, Prince William. She wore a gorgeous Alexander McQueen creation, which was elegant and stylish with lace appliqué and a 2.7 meter train.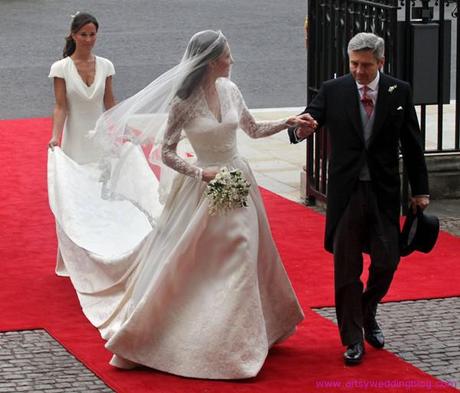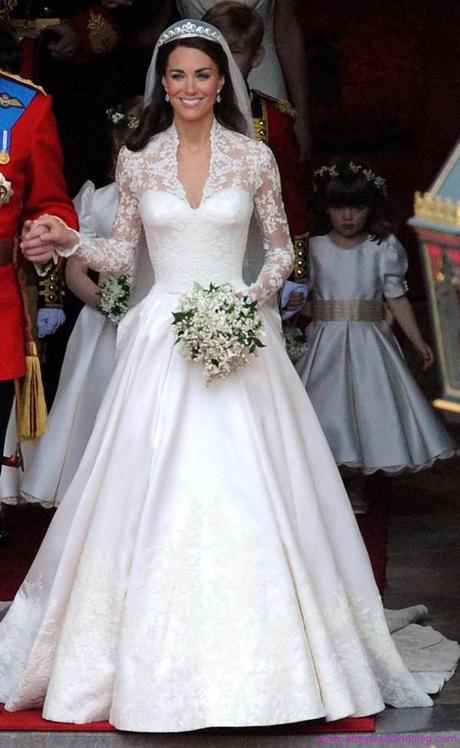 Crown Princess Victoria of Sweden: When Princess Victoria married her personal trainer, Daniel Westling, she looked ultra stylish and regal in her smooth ivory silk gown by Par Engshed, the Swedish designer. The gown was an off the shoulder creation and looked stunning on the beautiful princess as she glided down the aisle with two staff members carrying the massive 16.5 foot train.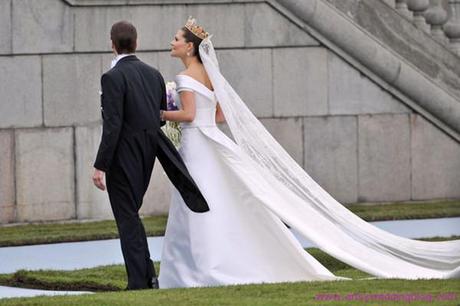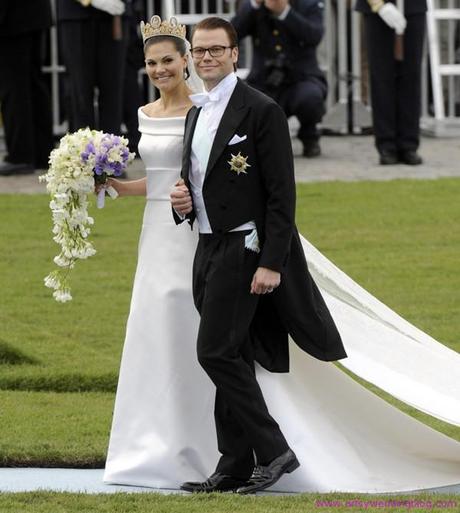 Camilla Parker Bowles: When Prince Charles married for the second time in 2005, his bride wore a very different bridal outfit to the one that Princess Diana had worn nearly a quarter of a century earlier. Camilla Parker Bowles wore a chiffon dress that was very modest yet elegant and this was covered by an oyster silk coat, reflecting the low key nature of the event.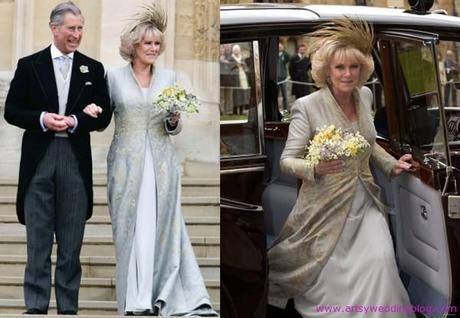 Grace Kelly: Many people of a certain age will remember the fabulous wedding gown worn by Grace Kelly back in 1956 when she married Prince Rainier of Monaco. Her dress was a Helen Rose creation, which was lavish, elegant, graceful and enchanting, with oodles of lace, a full skirt, and a fairytale finish.