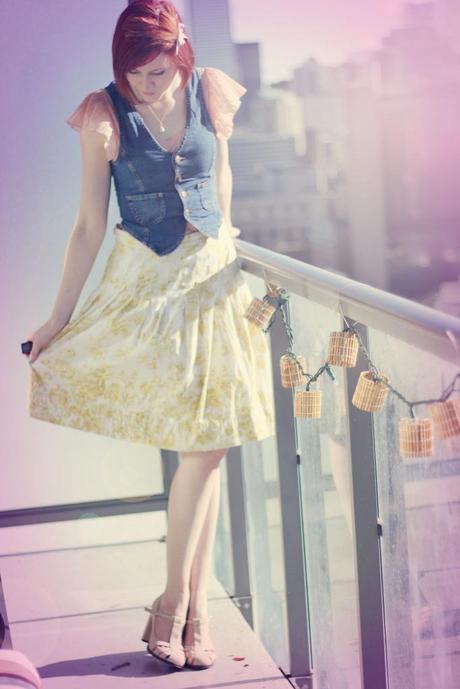 Skirt // Thrifted // Top & Vest // H & M //  Shoes // 
ASOS
// Fascinator // Handmade //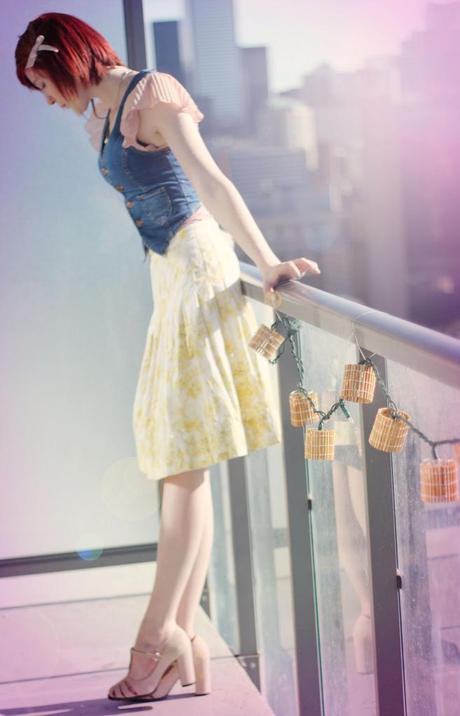 It's so cold today and even looking at these pictures from the other day sends a chill down my spine. There is a certain period for me, in the winter, when I forget what it's like to be warm. What feeling the sun against my bare legs and the warm wind blowing against my cheeks feels like. Looking at this picture I can still remember all those things and hopefully this winter will be a forgiving one and the warm sun as seen here in this picture will return to us soon enough.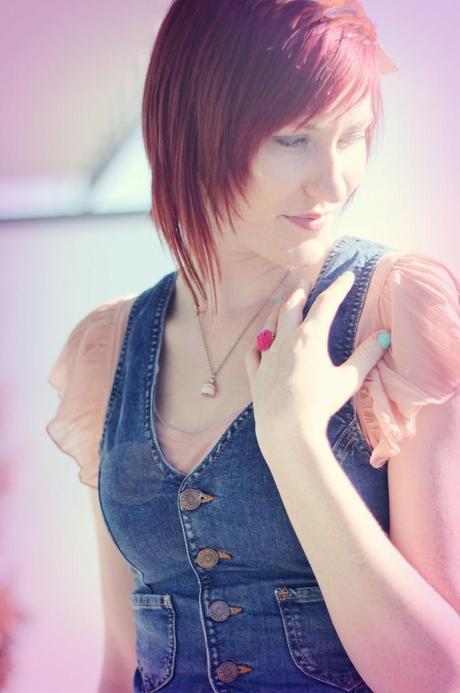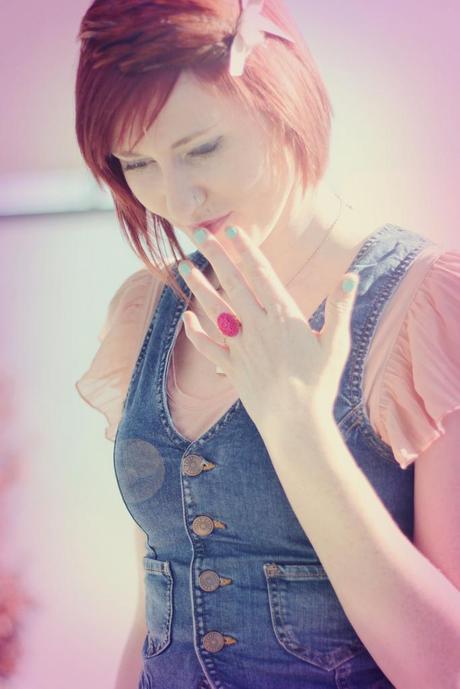 The other weekend, I decided to habe brunch in the park. This was a spur for the moment idea but I became obsessed with it. The idea of cooking a huge breakfast and heading out to the park, to sit under the trees, blanket under foot and bask in the sunlight of the early morning was delightful. I invited a few friends to tag along and headed out early in the morning to the farmer's market to pick up the various ingredients I'd be needing for my lovely brunch in the park. I visited my bakery, my butcher (bacon for the non-veggies), a few different stands selling fresh ontairo produce and packed it all away in my bags to head home and start cooking.
I wore this cute little outfit for cooking and for going out as I thought it was perfectly simple but just flouncy enough to have fun outside in while we ate our brunch, sitting on blankets in the park. The feather fascinator in my hair MADE the outfit and a lovely friend of mine hand crafted it for me making it an extra special piece added to the outfit. A long, flowered yellow skirt danced around, just below my knees, the perfect lenght for the early fall. A denim jacket synched the whole outfit together greating a casual but funky feeling.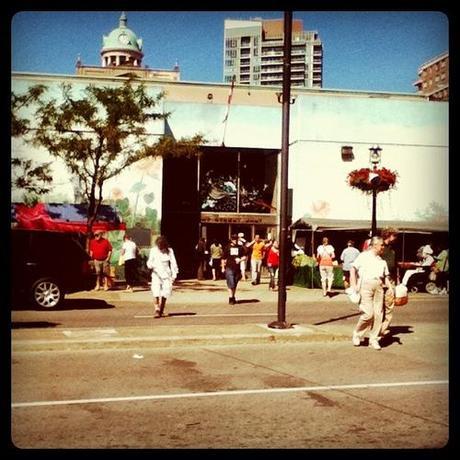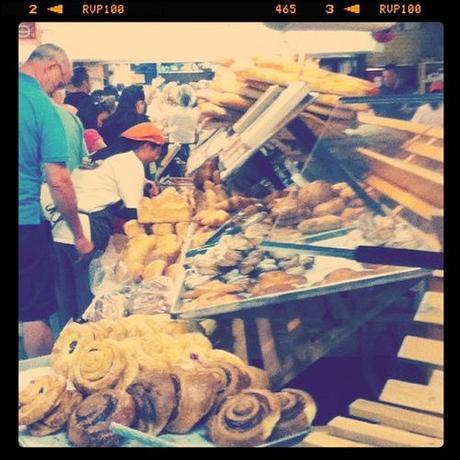 Arriving at the market and picking out my bread delights...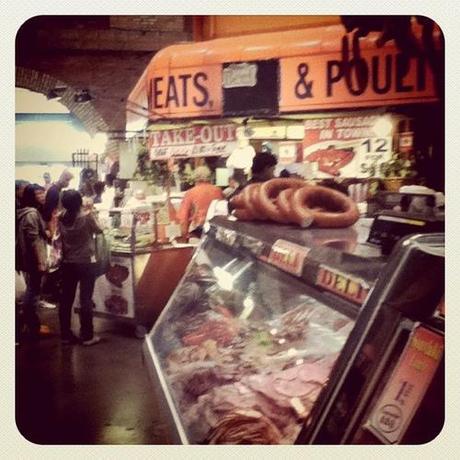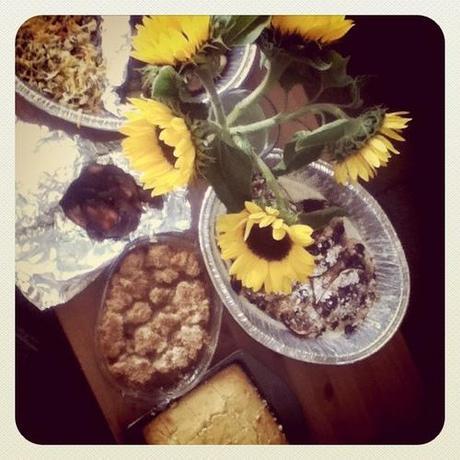 Missing meat the meat counter // the full brunch spread; cornbread, peach cobbler, blueberry buttermilk pancakes, candied bacon, duck fat breakfast potatoes, Danish Breaskfast Scrambled eggs.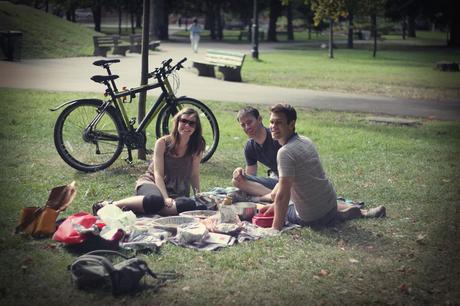 Sitting in the park enjoying our brunch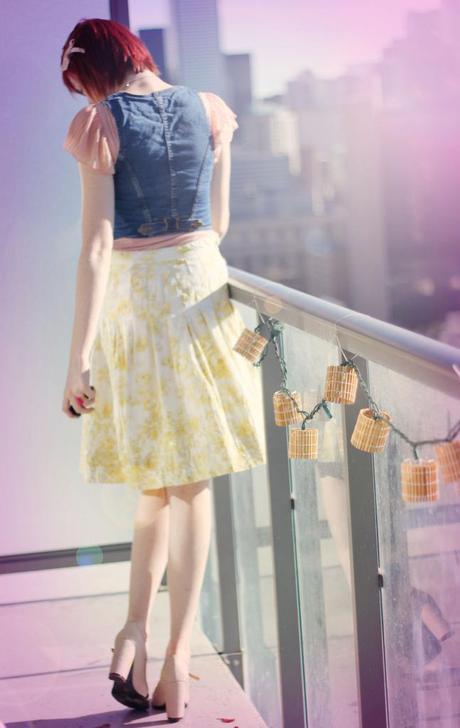 I'm hoping to keep monthly brunches going well into the Winter cause it was too much fun not to do again....
Oh a big new peeps, I'm moving! (Well not yet, but it's in the works. Liberty Village or Queen West area....loft perhaps....I dunno the exacts yet but my condo is going up on the market and I'm moving down closer to work. So we might be saying goodbye to the good old balcony sooner or later....enjoy it while we can!)