Pulling off a destination wedding can provide you with memories to last a lifetime. Indeed, there's nothing more romantic than starting off your nuptials in an exotic and tranquil location which can also serve as the perfect destination for your honeymoon. If you're looking for a place that provides magnificent scenery couple with a pronounced air of romanticism, you really can't go wrong with Bali. One of the most popular destinations for weddings, Bali also has the advantage of being quite affordable.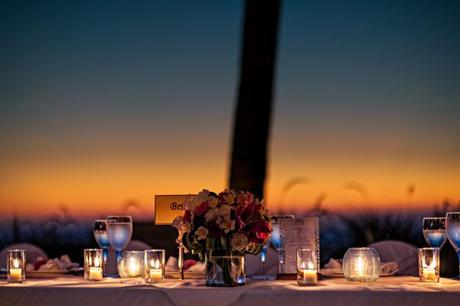 Source image
Romantic setting
Think lush greenery or the crash of the sea against the beach as you take your vows. The best thing about tying the knot in Bali is that you really are spoiled when it comes to your choice of scenery. Indeed, whether you want to go for a beach wedding or a traditional Bali wedding in the middle of the jungle, you can very easily find a setting that will suit your budget, requirement and standards. Don't hesitate to book an agency to help you with all the planning. This is particularly applicable for couples who will be visiting Bali for the first time.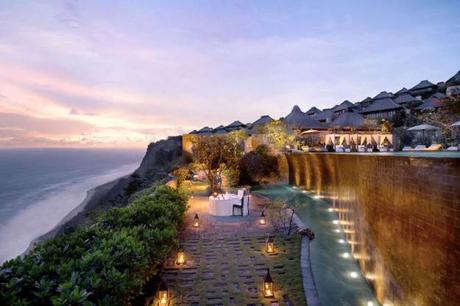 Traditional or Contemporary?
With the ceremony nestled against the impressive Bali scenery, you can easily choose whether you want a traditional, full-blown Bali wedding or a more toned down, Westernized approach to the ceremony. If you're planning on typical local wedding, it's not a bad idea to speak with some locals or at the very least, hire a local wedding planner who will be able to introduce you to the traditional festivities. While it is prohibited to have a traditional Bali temple wedding if you belong to a different faith, you can certainly replicate some of the main elements into your own wedding.
For example, weddings in Bali tend to be more extravagant as far as clothes are concerned: instead of a white dress and black tuxedo, the bride and groom often don colorful outfits with heavy costume or gold jewelry. In some cases, both the bride and groom sit in heavily decorated seats that are carried by close friends and families.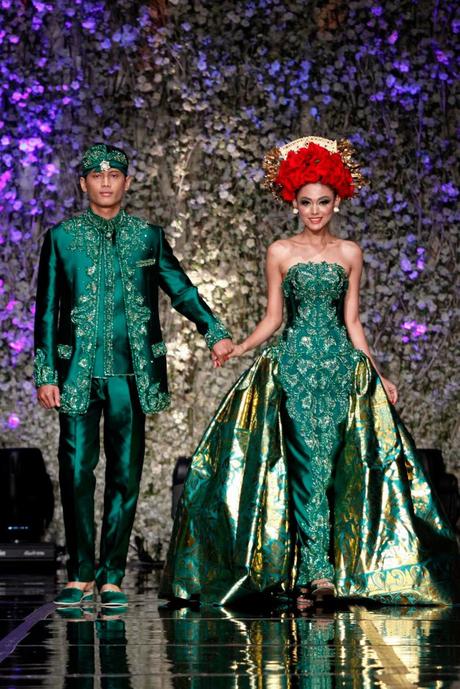 Food and Decoration
As far as the decoration is concerned, remember that when it comes to Balinese weddings, more is always best. Be sure to lay heavy emphasis on an array of exotic colors like golds, blues, greens, reds, fuchsias and silver. If you can find a local flower shop, you can also line up the aisle with these flowers for a more romantic touch. Similarly, don't hesitate to use natural or LED candles, especially if you're having the wedding at a resort or on the beach at sunset. Some couple even choose to have their wedding on a catamaran boat in the middle of the Balinese sea.
Don't hesitate to go for local delicacies as well. In some regions of Bali, people normally eat on green banana leaves instead of the usual plates so this might be another exotic touch that you can add to your Balinese wedding.