Well, I've gone and done it now.  Next year I get to head to Vancouver not once, but TWICE!   In August, I'll be there for my best friends wedding and then, in late October, I'll be there for a little thing called: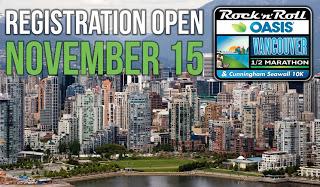 Yep - I'll be running my first RNR race!  and in a city I truly love too!
I'm so excited.  Even though it is still almost a year away - I can hardly wait!
It's going to be EPIC!