Looking for a bridal dress? Have you considered the Rivini collections yet? You might have, but there are still to come some eye snatching collections from Rivini in the coming year. The most noticeable characteristics of Rivini bridal collection is that, most of the bridal dresses come with simple luxury.  The fine touch of fabric used in each of the dresses will truly reflect your internal beauty.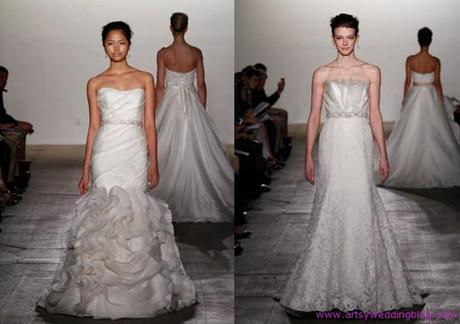 The 2012 bridal collection from Rivini comes with different shades, varying from Ivory to Almond. This famous designer brand is backed by designer Rita Vinieris. The bridal couturier is famous globally for the elegant, sumptuous and refined gowns, which very much suits the modern day brides. The bridal dresses from Rivini are sufficient enough to reveal your choice of modern trends.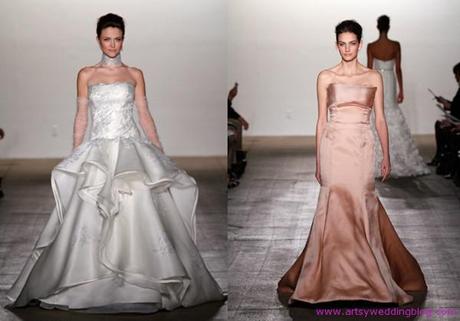 The bridal dress collection coming out from Rivini for the coming year is truly promising and gorgeous. They are sure to come out with some rich designs which will be well acclaimed all over. The bridal dresses are designed keeping in mind both the young and mature brides. So, regardless of your age, you are sure to find your desired dress in their collection.
A great specialty of Rivini collection is that the dresses fit both the casual and formal wedding ceremonies and parties. No matter what type of party you are planning for the wedding day, the dresses will surely meet your requirements.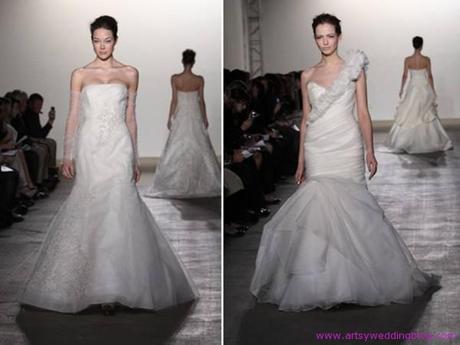 There is one more positive aspect of the Rivini collection. The collections are so rich and come in abundance that you have a great choice of dresses, out of which you will surely find your desired dress.  The varieties of dresses can suit all types of brides. The mermaid cut silhouettes, A-line style etc. make the collection unique enough and fits all modern day brides. There is actually little room for classic traditional dresses in their collection.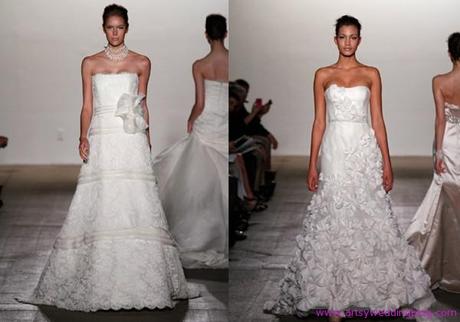 While making the final decision, you need to consider various other aspects like the season of the wedding, location of your wedding, wedding theme. Well, there will be a dress in the Rivini collection, which will suit all these parameters.
A look at the site of Rivini will show you all the beautiful dresses which can give you a gorgeous look on your wedding day. Once you go through the collections, you will be mesmerized by each and every dress of the collection.