I have always been a Savoy girl and my other half Matt has always been a Ritz man. At the supermarket it is always a feud at the cracker isle as to which cracker is bought. Well usually I cave and buy one of each pack but always end up feeding stale biscuits to the birds.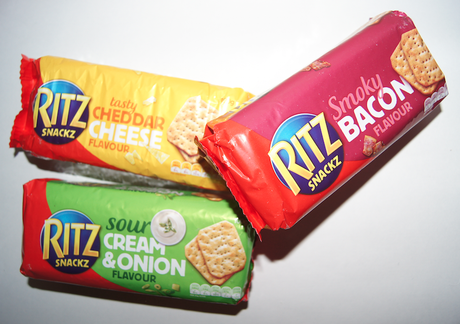 I don't know why I chose Savoy over Ritz, as I had never actually even tried Ritz but stuck to what I knew. That was until I got really desperate and had no other crackers to eat my cheese and cucumber with, so I turned to the Ritz box I had been sent for review.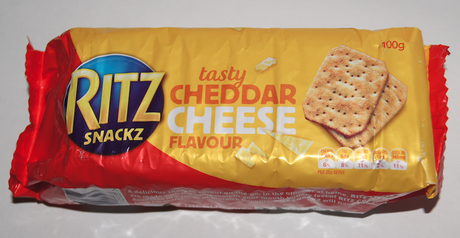 I noticed when they arrived to me that they weren't plain flavoured crackers and were new to Ritz. Now I have never looked back to Savoy and Ritz is all that lives in our cupboard. I love that their texture is soft and after the crunch the biscuit just melts in your mouth.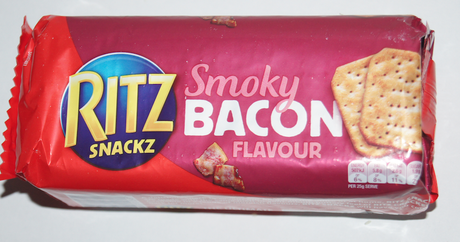 RITZ crackers have just launched the RITZ Snackz a flavoursome range of crackers for any occasion. With great new flavours including SOUR CREAM & ONION, tasty CHEDDAR CHEESE and SMOKY BACON, these crackers are sure to satisfy that hunger in between meals.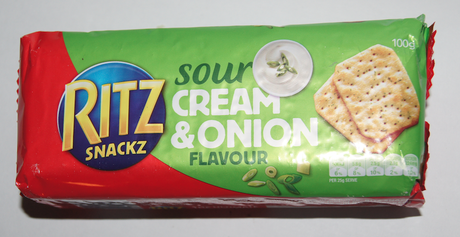 Available in Coles and independent supermarkets and priced from $1.99, the delightfully light and flavoursome crackers come in a convenient size pack so you can have them on the run or just as easily as an at home snack.
Since receiving this pack the Ritz crackers have gone to the supermarket to purchase more as they were on sale. I cannot wait to have friends or family come over now so I can whip them out and enjoy them with others.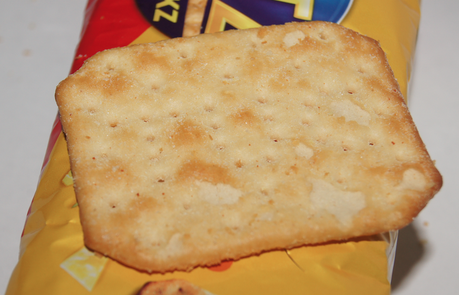 In addition to this, Ritz also welcomes the beloved IN-A-BISKIT range into the family with the same delicious flavor and a fresh new look.  The In-A-Biskit range consists of three varieties - Chicken, Dixie Drumstick and Pizza, which come in a handy 175g 'big munch box', making snacking easy. These products are priced at $2.49.
For me these are now a sometimes snack and I won't turn to them very often with my diet, but the girls love these and Hayley often takes them to school as a school snack- so very much kiddy approved!