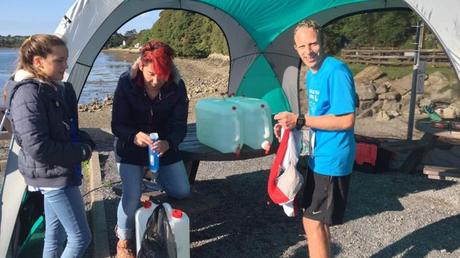 Ring O Fire 2017 Results
The Ring O Fire drew to a close today in Holyhead, North Wales. 51 finishers from 87 starters for the full 135 mile stage race and 26 finishers in the Firelighter single stage ultra.
Simon Sikora led from the first checkpoint to the end.Scott Smith also established homself in second place early on and finished up over half an hour up on third placed Paul Nelson who improved as the race progressed.
In the womens event, an excellent performance by Sally Ford set what looks like a new course record. Second place Fiona Lynch finished 3 hours up on April Kane.
The inaugural 37.5 mile Firelighter womens race was won by Sallie Holt in 06:22:13 and first man was Paul Wathan in 05:37:25.
Top placings in the Ring O Fire 3 Day Stage Race
Provisional results: Ring O Fire 2017
Website: Ringofire.co.uk/
Facebook: Ring O Fire
Multidays.com The home of multiday running news and events.