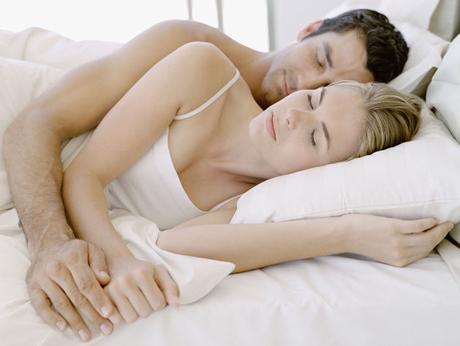 With the Christmas festivities coming to a close, many of us are turning our attention to our New Year Resolutions.
Whether it's giving up something or choosing to eat better or get fitter, there's no better resolution to make than promising ourselves a better night's sleep.
Why is Sleep Important for Health?
Sleep has many health benefits from helping to reduce stress, keeping our hearts healthier, maintaining our weight and improving our overall emotional and health wellbeing.
Research shows that more and more of us are not getting enough sleep. In fact, 33% of us get by on less than 6 hours a night!
Given that a lack of sleep can cause problems with our mental and physical health, it's worth establishing a few new ground rules for a better night's sleep.
A telltale sign that you're not getting the best sleep is waking up with aches and pains. More often than not this has been caused by sleeping on an uncomfortable bed that isn't giving you the proper support that you need.
So, how do you know if you need a new bed? There are a number of ways of knowing whether your bed is past its best.

Do I Need a New Bed?
Ask yourself, is your bed seven or more years old?
Is your bed looking worn or feeling lumpy?
Did you have a more comfortable night's sleep when sleeping on a different bed?
Is your bed sagging in the middle? 
Do you and your partner roll towards each other unintentionally during the night?
If you've answered yes to one or more of these questions then it may be time for a new bed.

What to look for When Buying a New Bed.
A new bed is a long term investment, so spend as much as you can afford. Buying a new bed is an important decision especially when we consider that we spend a third of our life in bed.
Before shopping for a new bed, decide on what type of bed do you need and want. Think about the style of bed. Would you prefer a divan bed, bed frame, or an adjustable bed?
Buy as big a bed as you can afford: larger beds such as king size and super king offer more space and with a larger bed, you are less likely to disturb one another when sleeping.
If the bed is for two people, you should take time to try out the bed before you buy and try it together. You and your partner should be able to lie side by side, with your arms behind your head and your elbows out, without touching.
Spend a good five to 10 minutes or more lying down on each bed. Wear comfortable clothing, remove any outdoor wear including your shoes and lie in your normal sleep position and make some turns, too.
 Think about the space in the room where the bed will be placed and how you're going to get the bed in there.
Remember that a bed is a mattress and a base, and are best bought together.
Make sure the bed offers the right amount of support. The mattress should be firm enough to support your spine in the correct alignment while conforming to your body's contours.

What to do Next?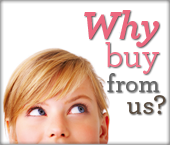 At Dalzell's we like to take the stress out of buying a new bed. With a great range of divan beds, bed frames and mattresses in-store, we'll make sure your bed buying trip goes without a hitch. Our expert staff are on hand to help you choose a bed and mattress that best meets your individual needs.
Browse our online store or visit our showroom in Markethill where there's plenty of on-street Free Parking. We're easily accessible too, just off the A28 between Armagh and Newry; 30 minutes from Lisburn, 45 from Belfast and an hour from Dublin. With Multi-Buy Discounts available, why shop anywhere else? 
With Free Delivery,Free Pillows and Free Recycling of your old bed throughout Northern Ireland and Counties Monaghan, Louth and Dublin, visit in-store, Email, or Call us on T: 028 3755 1260where our staff are on hand to answer any questions you may have.