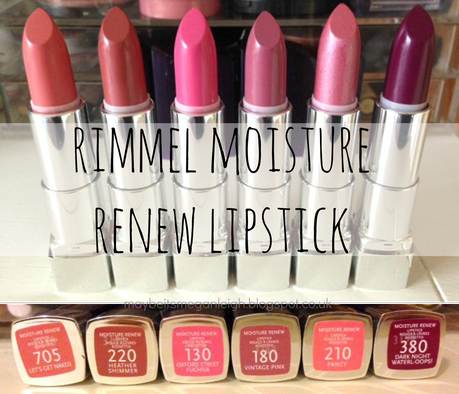 I think the majority of us would say that Rimmel tend to produce the best lipsticks on the high street. So when I heard that Rimmel had reformulated the Moisture Renew collection & added a few new shades making the collection 10 lipsticks strong, I was very excited.
The collection ranges from neutrals, brights & a few dark vampy colours. I was lucky enough to try out six of the shades, that I will quickly run you through now;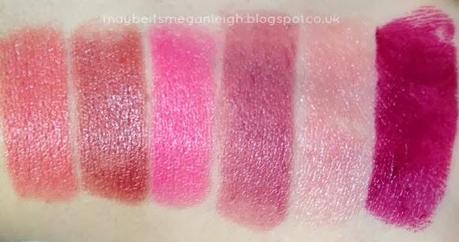 705 Let's Get Naked - Opaque peachy nude. This is one of my most used shades out of the collection, as it's such an easy shade to wear.
220 Heather Shimmer - buildable brownie toned nude.  It's worth noting that apart from this shades name, it contains absolutely no shimmer.
130 Oxford Street Fuchsia - A classic opaque barbie pink. I really do love this shade & can't wait to wear it in the summer.
180 Vintage Pink - A darker maroon pink. Another beautiful wearable shade.
210  Fancy - Sheer light pink, with silver sparkly glitter. My least favorite shade of the bunch, if it wasn't for the very noticeable silver sparkly reflects I would probably get a lot of wear out of this shade.
380 - Dark Night Waterl-oops! - Yes that is really the name of this shade, very peculiar.   Very dark purple berry shade, that is Oh so gorgeous! Due to the darkness of the shade it does leave a stain on the lips.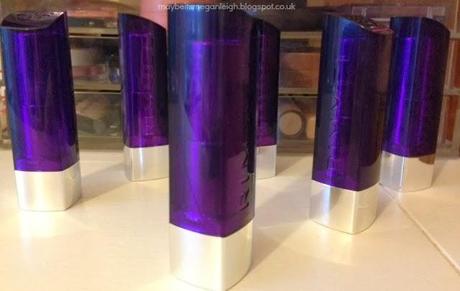 All shades are very rich, glossy & opaque, bar shade 210 fancy-with its sheer coverage & sparkle . They all apply smoothly to the lip & are easily blended leaving the lips feeling moisturised.The staying power is pretty good for a moisturising lipie but due to the glossy finish the lasting power isn't the best when it comes to eating & drinking.They do have a fairly strong floral scent, that does translate to the lip but soon fades away. I personally quite like the scent but could see how it might put some people off!
Have you tried the new Rimmel Moisture Renew Lipstick?Whats your fave Rimmel Lipie?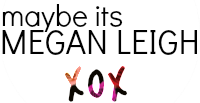 Instagram - Twitter - Facebook