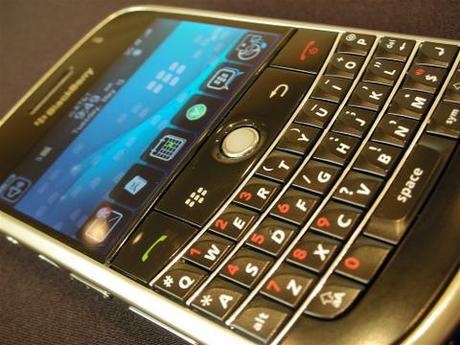 Research In Motion, the canadian manufacturer of the well known Blackberry is attempting to compensate their users for the 3-days downtime of their services.
The compensation consist in $100 or €72 to spend on premium apps as well as a month of free technical support. If the user already pays for the technical support, one month will be added to the end of subscription.
After 3 days without services in Europe, Africa and Middle East, the company itself has apologized.
In an official statement, RIM has said that:
this compensation it is an expression of gratitude for the patience of the users during the last gaps in service.

We really appreciate and value our relationship with our customers. We worked hard to earn your trust over the past 12 years and we are committed to providing the highest level of reliability they expect, now and in the future.
RIM's co-CEO Mike Lazaridis said:
We are grateful to our loyal BlackBerry customers for their patience.We have apologized to our customers and we will work tirelessly to restore their confidence. We are taking immediate and aggressive steps to help prevent something like this from happening again.
RIM has ensured that users can access the complete catalog of free applications through BlackBerry App World in the coming weeks. The apps will be available from Wednesday, October 19th until December 31, 2011. The company commited to publishing the full catalog of applications for four weeks after october 19th.
The initial selection of apps are:
SIMS 3 – Electronic Arts
Bejeweled – Electronic Arts
N.O.V.A. – Gameloft
Texas Hold'em Poker 2 – Gameloft
Bubble Bash 2 – Gameloft
Photo Editor Ultimate – Ice Cold Apps
DriveSafe.ly Pro – iSpeech.org
iSpeech Translator Pro – iSpeech.org
Drive Safe.ly Enterprise – iSpeech.org
Nobex Radio™ Premium – Nobex
Shazam Encore – Shazam
Vlingo Plus: Virtual Assistant – Vlingo
Many users will be more than happy to start downloading premium apps for free. Nevertheless, this "compensation" does not prevent BlackBerry users from moving to other mobile platforms. After all, the outage did not help the company that is falling behind giants like Apple and Android- whose services have proven more reliable.