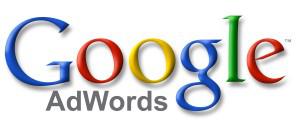 Quite often I'm searching for some Google news across the web. This time I came across with this post that helps Adwords users with a really cool feature.
Enjoy!
This post was originally published on the Google Adwords MENA Blog.
Fez, Morocco. Fez is known for many things: the oldest university in the world, University of Al-Karaouine, is located there, the famous Fez hat is named after the city, and renowned leather tanneries are located in parts of the old city. Perhaps the most impressive thing in Fez, though, is that it is the largest pedestrian-only-area in the world. "It has a lot of narrow streets, one thing which makes Fez unique, it is the largest urban environment, free of cars, in the world… it is disconnected from the modern world" states Frederic Sola.
Frederic Sola and Cathy Bellafronto began restoring a 17th Century Riad (traditional Moroccan house) in Fez, previously owned by a ministry, in 2005. The restoration period took 18 months, with 40 to 50 builders, artisans and craftsmen working on a daily basis. The final result – Riad Laaroussa, a beautiful boutique hotel that provides its guests with a hospitable and unique stay.
Integrating Google AdWords
After building their website, Fred and Cathy's webmaster approached them with an interesting solution to their marketing/advertising problems: Google AdWords. At first they were hesitant but decided to give it a shot. They first began experiencing an increase in the number of clicks on their ads, and thus an increase in the number of users that were viewing their website. These clicks and visits soon materialized into actual conversions, with clients from all over the world; France, Spain, Italy, Australia and the USA to name but a few. Fred and Cathy quickly discovered that Google AdWords is all they need to realize their advertising objectives and soon abandoned all other offline activities. Fred states "We operate under the very simple principle that a higher ranking on Google Search will result in higher visibility which will provide us with a great number of visitors to our site, in turn increasing our number of reservations."
Moving Forward
For the 3 years that Riad Laaroussa has been using Google AdWords, they have increased their advertising by 25%, that's just how effective Google AdWords was for this business. It has supported the growth of the business in both revenue and client base. As Cathy puts it: "We plan to continue to refine our marketing strategy by selecting the keywords that are mostly likely to reach our potential clients, we are also expanding into other languages. We regularly advertise in French and English, now we are adding Spanish, Italian and German."
By using Google AdWords, the owners of Riad Laaroussa not only realized their advertising goals, but they also made a profit. Their whole business relies on being found, and Google AdWords helped them do that. Users from all over the planet can now find the boutique hotel, be it their website or their location on Google Maps. The fact that the owners are planning on expanding their advertising budget on Google AdWords is more evidence that this truly is a powerful advertising medium.