Hey everyone, today I am going to review the best and my most awesome and favorite shade for this time of the year its the REVLON SUPER LUSTROUS LIPSTICK IN BLACK CHERRY.
PRICED at INR 525 these lipsticks are readily available in INDIA. Yippie!!! There are around 40 shades in the
super lustrous
range and exactly as the name say they are
lustrous
!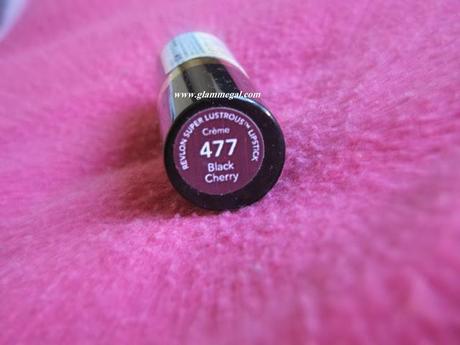 REVLON LIPSTICK IN BLACK CHERRY 477
REVLON BLACK CHERRY is a
deep berry color
lipstick which instantly brightens up the face. It looks almost black in the tube but thankfully its not so black.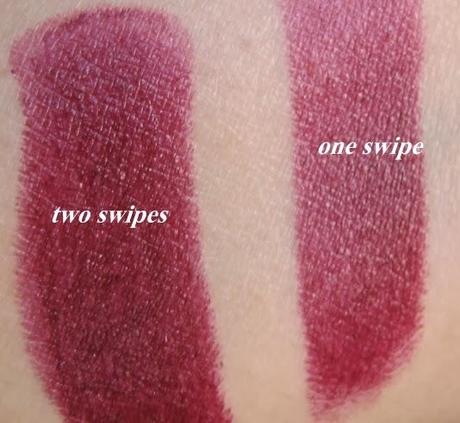 REVLON BLACK CHERRY LIPSTICK SWATCH
The
pigmentation
is very nice, one swipe of the lipstick gives a nice cherry color on the lips, and if you want to build it up to the full extent of a dark berry look you can.
With two swipes you can get full on dark berry lips. Perfect perfect for the winter season.
The lipstick does have a
sheen
to it, its
not matte
, but if you do want  matte look you can dab a tissue on the lips and its becomes matte. The
texture is semi sheen.
The lipstick is creamy and is not dry at all, but if you have chapped lips its always good to exfoliate.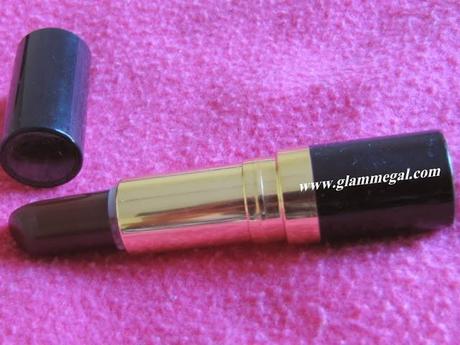 The color is
pigmented
and the
formula creamy and rich
so it all adds to the
staying power
. It easily stays upto
5 hours on my lips
when it starts fading after meals. One complaint I have that this lipstick bleeds, while lighter colors are more forgiving than such darker colors so I always always apply this lipstick over a lip liner. But it leaves a beautiful stain on the lips, as it fades evenly.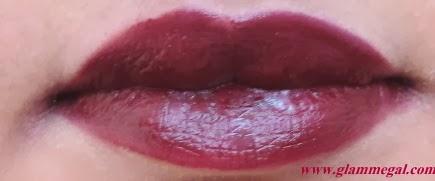 REVLON BLACK CHERRY LIPSTICK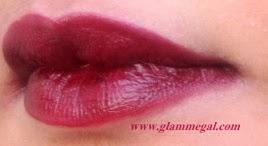 REVLON SUPER LUSTROUS LIPSTICK BLACK CHERRY
REVLON
makes some of the most beautiful lipsticks and over the years I have enjoyed a lot of their lipsticks. I think my first lipstick was also
REVLON,
dont remember the shade though. Anyways my point is REVLON makes some goof quality lipsticks and another one from this range that is a must have and I love
love love is CHERRIES IN THE SNOW, which I have reviewed 
HERE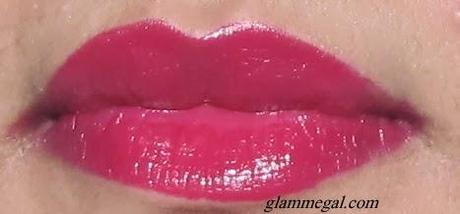 REVLON CHERRIES IN THE SNOW
BLACK CHERRY LIPSTICK, is not evryone's cup of tea, its pretty dark and goth shade. But it can very easily be used as a stain, the color it gives it beautiful.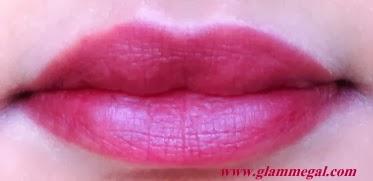 REVLON BLACK CHERRY AS A STAIN
Here is my FOTD using this lipstick.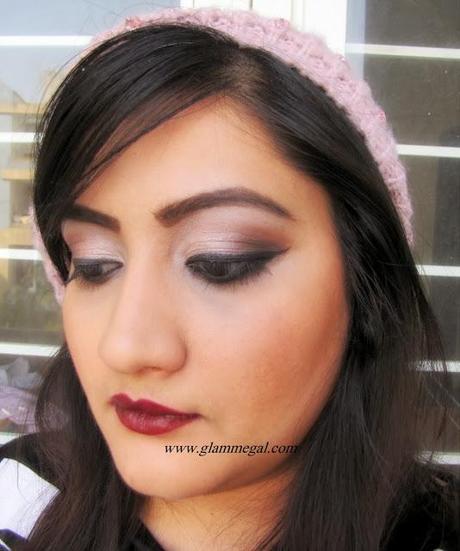 HERE is the link to this post 
HOLIDAY MAKEUP LOOK 1