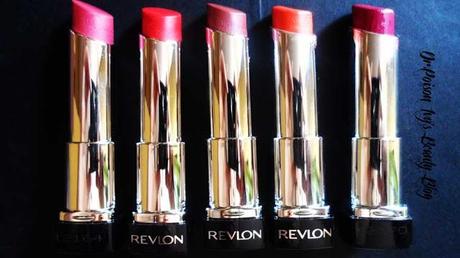 Revlon Lip butters made a wave in the beauty blogging world last year.And as usual, we Indians were the last to receive it.Bleh! that too at double the price.SO boohoo!!!
Anyway, i'm more of a lipgloss person. Probably because my lips are really dry even in summer so lip gloss/balm keeps its moisturised.When i read about lip butters , i sooooo badly wanted it/them :pFinally laid my hands on these beauties and picked up 6 of them.(and i lost one when i went home this winter to attend a friend's wedding :( )That's why i'll be swatching and reviewing just 5 (sob sob)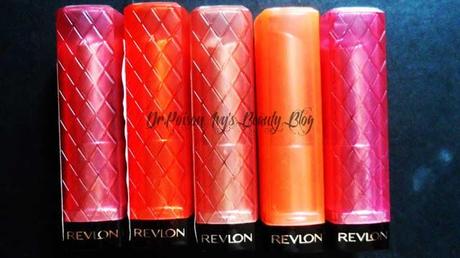 The Shades i have are-1.Berry Smoothie2.Candy Apple3.Pink Truffle4.Tutti frutti5.Raspberry Pie

(Click the pics to enlarge them)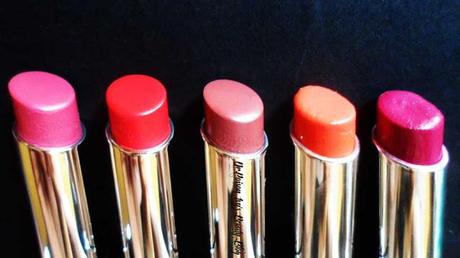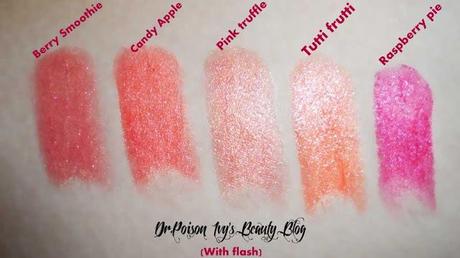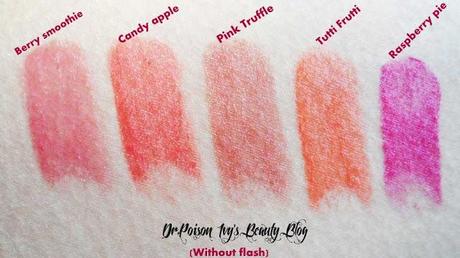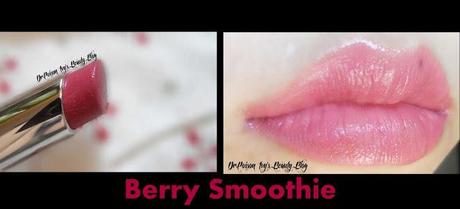 1.Berry Smoothie- a lovely baby pink shade.
It looks a lot like my natural lip color but better.
Ideal for creating nude looks :)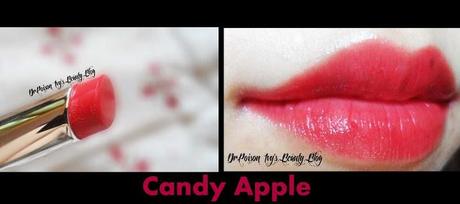 2.Candy Apple- It is a sheer red shade lippie. 
Ideal for everyday wear if you want to brighten up your face without going OTT.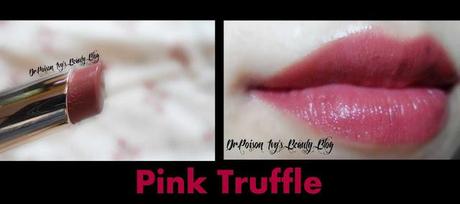 3.Pink Truffle- It's a brownish pink shade.
Not the ones i would typically choose.
But i have no such color in my lipstick collection.
So i just bought it.(yes,i'm a self confessed hoarder :p)I think this will be perfect for pigmented lips to create a nude look.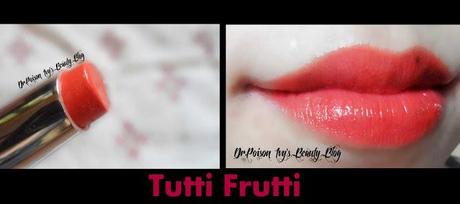 4.Tutti frutti- Want to wear tangerine but afraid you won't be able to pull it off??

 

This shade might be the answer to your prayers. 

It's bright but in the right amount. And doesn't scream "look at me". :) This one is always in my hand bag.

Oh that reminds me... i was thinking of doing "what is in my handbag" post.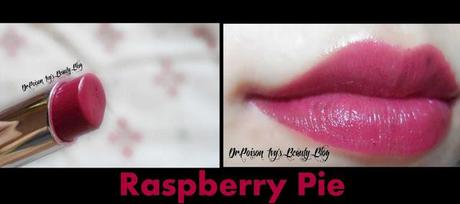 5.Raspberry Pie- 
This is the mosttttt pigmented among all the lip butters i have.
Its a deep pinkish maroon color 
PROS-
1.Cute Package2.These lip butters are very moisturising .3.Most of the colors are sheer so it can be easily pulled off.Colors can be build up.except for raspberry pie and red velvet (they are very pigmented)4.Glides on easily.5. Nice shine (Thank Gawd -no shimmers)

CONS-
1.Really expensive in India (Rs.600)If you are a lipstick lover, i suggest you rather add some extra bucks and buy MAC lippies instead lol2.Bleeds quickly3.Very less quantity.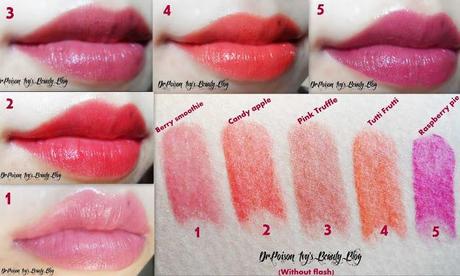 WHICH ONE IS YOUR FAV?