Hey all...
I am blogging almost after a week today... kinda had a mental block from writing in this space.
Managed to overcome it today and here I am doing a review post...
I had brought to you details on the all new

Revlon Amazing Spiderman Electric Chrome Collection

already.. now I am all set to review the nail paints I picked from this collection.
The nail paints are all duo chrome keeping up with the collection theme & every shade is a delight to see & use.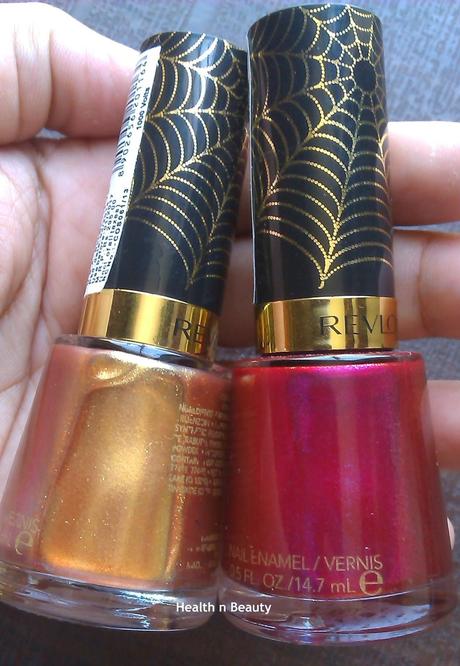 Price:

INR 295 each.
The quality & quantity of the nail paints is amazing and complete value for money.
The brush is of great quality too.
The nail polish applies without being streaky or bubbly & one coat offers opaque finish. Two coats should give you amazing shine & lovely manicured nails.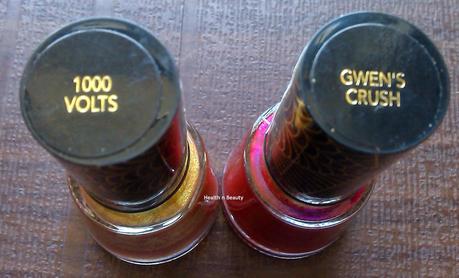 1000 Volts


True to the name is a gold + copper shade. Has very fine gold and light green glitters to it.


Gwen's Crush


Fuchsia + purple duochrome shade. Has fine blue & purple shimmer in it.
All the shades have lovely glitter in them & are ideal party and festive wear.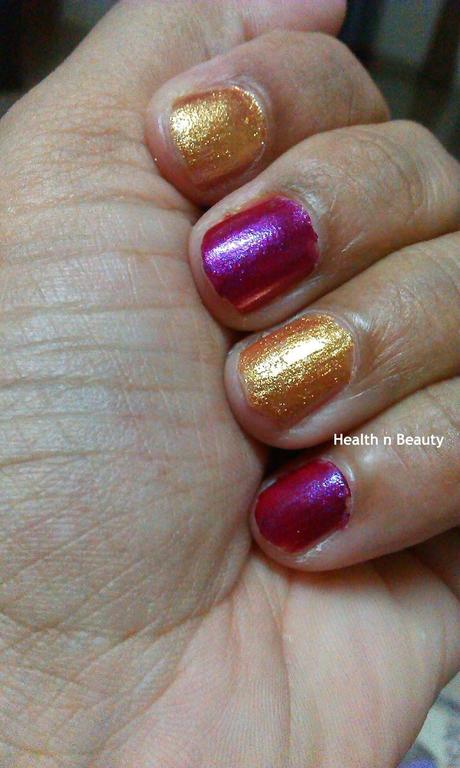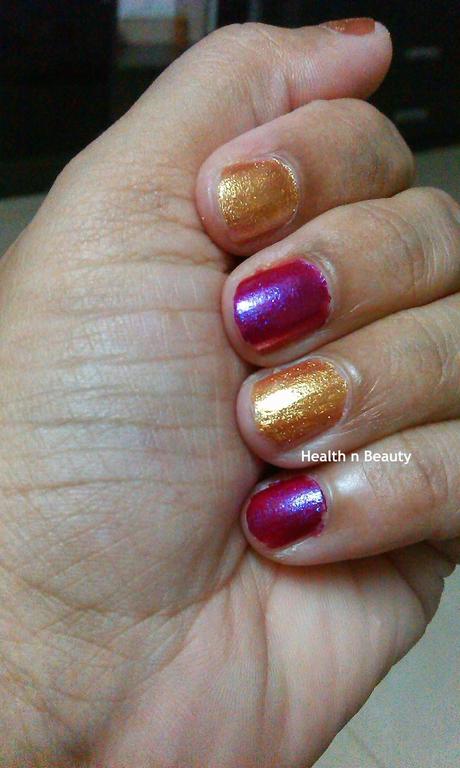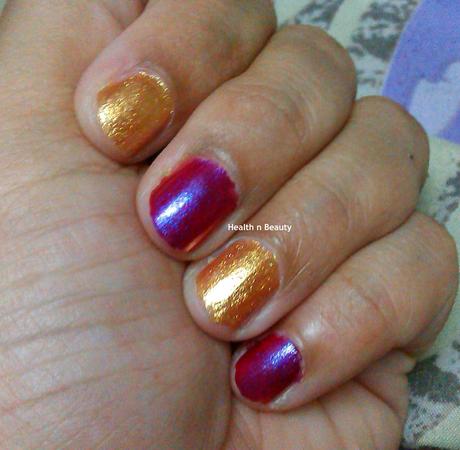 I wore the nail paints and forgot clicking pics... these pics are taken a day after application.
(Bear with the pics.. they ain't tat great... clicked indoor.. i got occupied with so many things later that i didn't manage to click better ones again)
The nail paints stay put for 4 good days without chipping, even in the absence of a base coat.
The spidy web design on the lid adds to the look and I believe everyone will love atleast one shade from this range & totally a must-have for me!
Amazing quality, quantity, packaging, duochrome festive/party shades, 4 day no-chipping glam nail paints is a must-must-buy according to me!