Hey everyone, I recently made purchased a couple of foundations ad the Revlon Age defying foundation was one of them. So after it using it for more than 2 weeks I am reviewing it. I am in the shade 35 Honey Beige.
Price: $13.99 USD
Packaging: It comes in a transparent bottle with a pump dispenser, which immediately gives it bonus marks, I need for a foundation to have pump packaging, otherwise I dont gravitate towards it.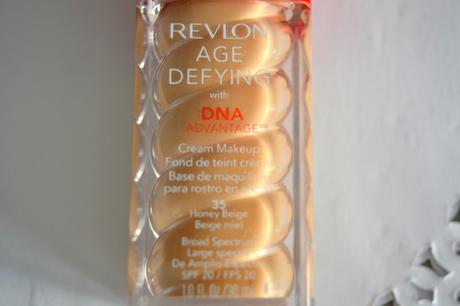 Revlon Age Defying Foundation
I am in the shade Honey Beige in this foundation, for reference sake I m NC 40-42 in MAC .
This foundation provides medium coverage and is easily build-able. This foundation is more suited for dry skin than oily skin. It  has a luminous glow and is not flat matte. I use it with the Makeup geek foundation brush and also real techniques beauty sponge and it works well with both, its easy to blend, though it takes some time to set,unlike L'oreal Infallible Foundation.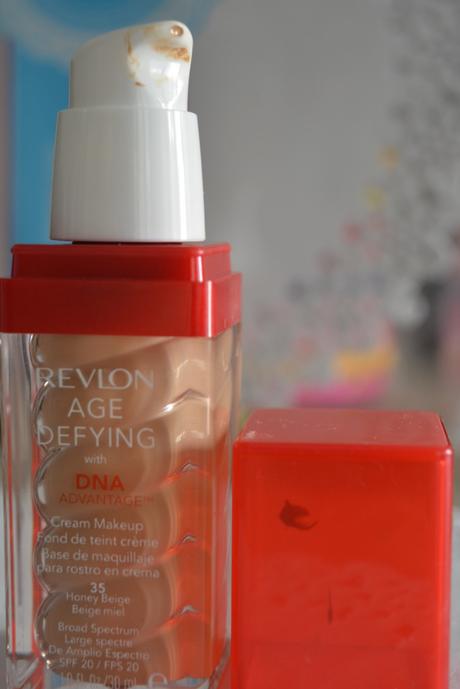 revlon age defying foundation honey beige
Staying power I would say this foundation gives me around 6 plus hours after that it starts to fade, so its not exactly a long wearing foundation, but its a great option for night time parties since the glow it gives looks really nice.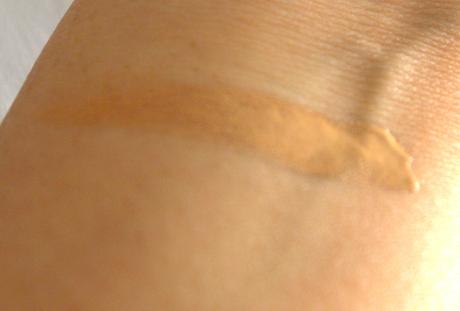 Revlon Age Defying Foundation
Revlon Age Defying foundation is a good option for dry skin , but with so many options out these I wouldnt be repurchasing this one, it isnt my holy grail foundation but not a bad option either. I would give it a 7.5/10.
Related
You Might Also Like
SONIA KASHUK POINTED SYNTHETIC FOUNDATION BRUSH REVIEW
REVIEW: MAYBELLINE DREAM LIQUID MOUSSE FOUNDATION
REAL TECHNIQUES EXPERT FACE BRUSH REVIEW : THE BEST FOUNDATION BRUSH
REVLON JUST BITTEN KISSABLE LIP BALM STAIN IN RENDEZVOUS : REVIEW
REVLON LIP BUTTER RASPBERRY PIE, TRUTTI FRUTTI AND CANDY APPLE: A REVIEW
Colorbar Angled Angel Eye Defining Brush | Angled Eyeliner Brush
Faces Metaliglow Eye Primer Review
LORAC PRO PALETTE REVIEW, SWATCHES, MAKEUP LOOKS AND MORE
Tags:
drugstore foundation, foundation for indian skin tone, foundation review, glammegal, honey beige revlon foundation, lhow to apply liquid foundation, makeup beginner, nc42 foundation, review revlon age defying foundation, revlon age defying dna foundation, revlon age defying foundation, revlon age defying foundation with dna advantage, revlon foundation, revlon foundation honey beige, revlon foundation honey beige 35, revlon foundation vs mac