The first day of our Dorset holiday took us to sunny Bournemouth. Or not so sunny Bournemouth as it turned out, so to seek refuge from the wind and fog we decided to seek out West Beach. I'd read a few things online about this place, but decided not to book as we didn't know what time we would be arriving. Car journeys with 10 month old babies can be rather unpredictable but as luck would have she slept the entire way down.
The exterior to me looked a bit shabby, but inside was elegant and simple.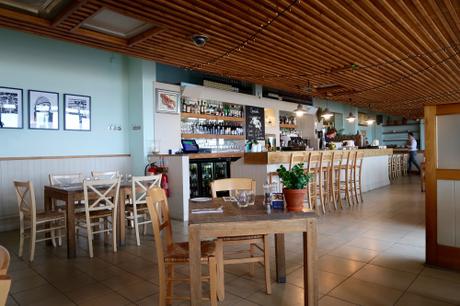 It's situated just meters from the beach and Bournemouth pier, and was recently named Bournemouth's only 'local gem' in the Waitrose Good Food Guide 2016.
The menus focuses on shellfish and fresh fish and there were some really imaginative sounding dishes. Lee is a bit of an oyster fiend, so whenever we are by the sea he inevitably orders some! I went for the light sounding Sea trout ceviche, sweet and sour daikon, wasabi & avocado mousse which was a stunning dish and so tasty. I love ceviche and don't see it enough on menus outside London.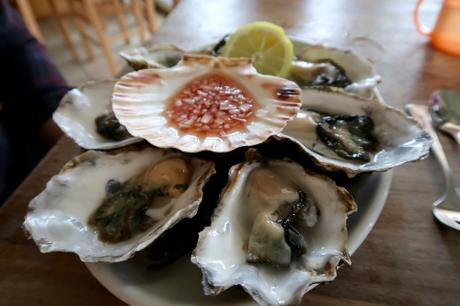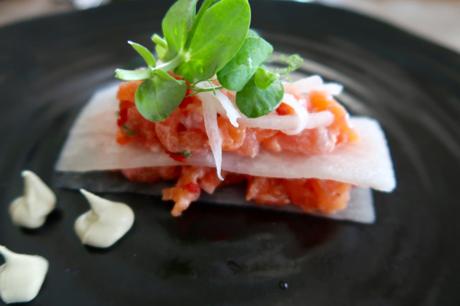 For my main I went with Half a Poole Bay lobster with  béarnaise sauce, served with fries and house salad. I loved the fact this was caught only a few miles away, although it wasn't the biggest lobster, the meat was so sweet and delicious.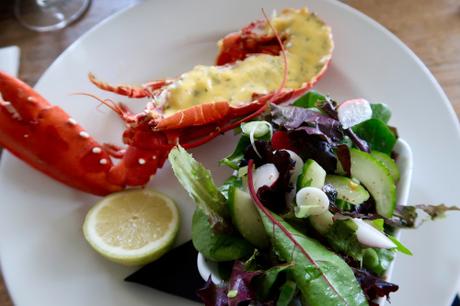 Lee chose Cod fillet, Jersey royals with Savoy cabbage, salsify, crayfish and saffron sauce. He had no fault with this, well cooked seasonal ingredients and sauce that was to die for.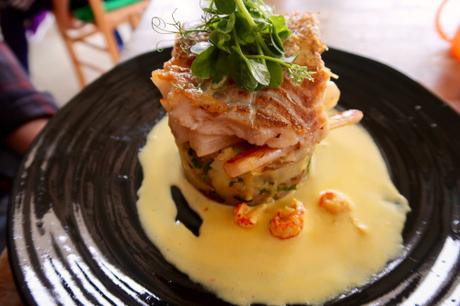 Family friendly? From the outside it doesnt necessarily look it, but actually the staff were great with the little one and the changing facilties were very good. There's not a lot of space for prams but they were happy to keep an eye on them by the front desk.
We gave a big thumbs up to West Beach. It's not a cheap place, but worth the money in our opinion.
SaveSave
SaveSave
SaveSave