I'm not a complete stranger to Turtle Bay, having been to the Birmingham branch a couple of times and enjoyed the experience. The cocktails in particular have always been a favourite!
We were recently invited to try out the Turtle Bay in Leamington Spa, and seeing as its one of my favorite towns it was too good an offer to turn down.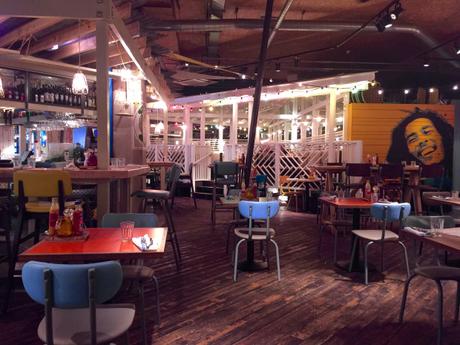 With the little foodie in tow, we visited last Saturday lunch time. It was nice to see a really lively atmosphere with a busy restaurant, and lots of people from groups of friends, couples and lots of families in as well.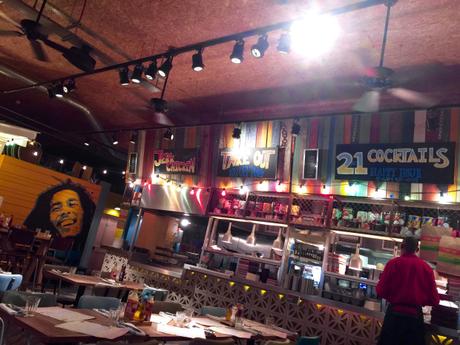 It was happy hour whilst we were there so we started with a cocktail from their long list – the Passion Rum Punch really hit the spot for me with Dark Rum, Passoa, Passion fruit and Orange it was sweet but with a hefty sour note too.Later on Lee tried a pint of Red Stripe, one of his favourites while I tried the homemade Limeade.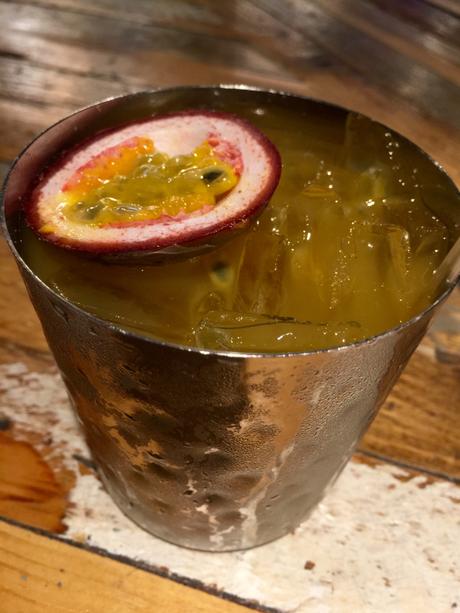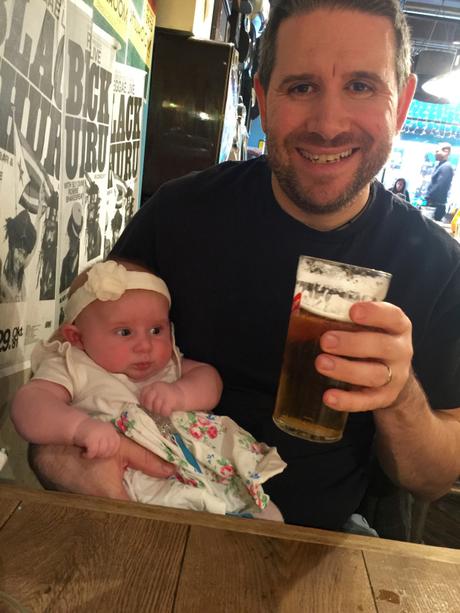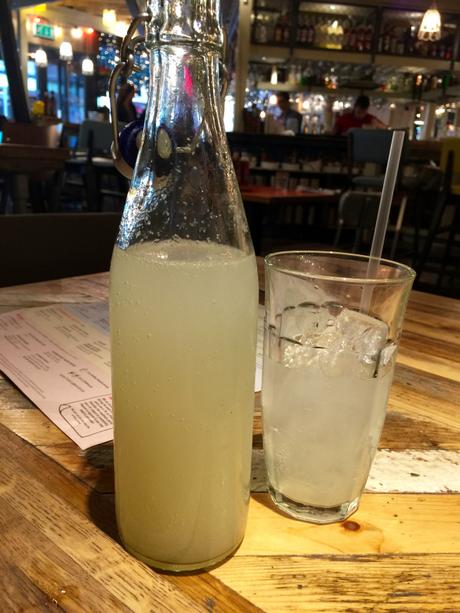 We started with a couple of appetisers – I tried the SWEET CORN FRITTERS
Spring onion, coriander, scotch bonnet & sweet corn mixed together with a dash of West Indian hot sauce whilst Lee had the ISLAND BAIT – Lightly spiced & crispy whitebait with fresh lime & coriander mayo.
We enjoyed the starters, nothing was too heavy or oily and we could really taste the flavours. Often I find deep fried starters all taste the same but these were certainly better than that. The lime and coriander mayo with the whitebait was delicious. There's also various hot sauces on the table if you want more heat!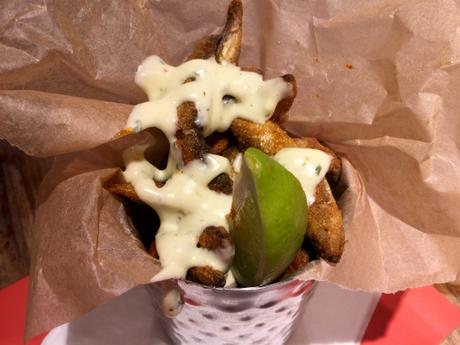 Moving on to mains, we are both huge curry fans – in any cuisine really, Indian, Thai so we were pretty sure we wanted to try a Caribbean one too! I went for the TRINIDAD CURRY CHICKEN – Sliced chicken breast, cooked in coconut milk with spices with mango, garlic & scotch bonnet topped with coconut and Lee was pulled in by the CURRY PORK CHEEKS – Slow-cooked tender pork cheeks marinated in Caribbean spices for 24 hours, cooked in coconut milk, coriander, sweet potatoes, chilli, fresh garlic, ginger & pineapple chunks. All the curries are served in one pot, with Rice & Peas and a side of Roti bread.
I always expect chains to be a bit cautious with things like spicing, in an aim to please the masses, but actually this was anything but. The spices and heat really hit you in the face and were just spot on. Both were topped with lots of fresh herbs and shaved coconut  as well which was nice and added a freshness. I wolfed mine down like I hadn't eaten a hot meal in weeks (well, actually that's entirely possible with my 10 week old!)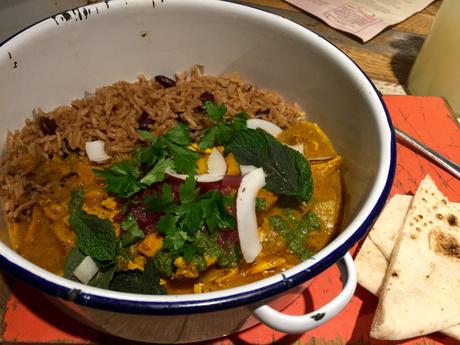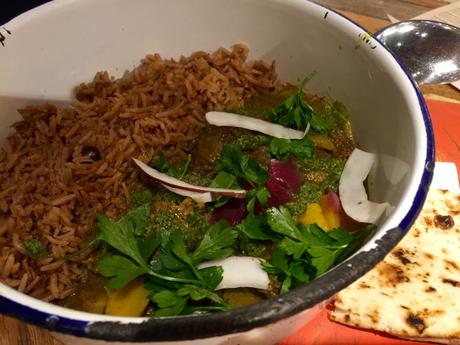 There's lots of other main options as well as curries, jerk chicken, mo'bay chicken and west indian steamed fish amongst lots more tasty things.
For dessert we both couldn't look past the CAYMANAS RUM CAKE – Warm golden mellow rum cake, rum caramel & vanilla ice cream. The cake was moist with a delicious caramel that really sang strong with rum, although the vanilla ice cream wasn't the best I've had. Either way it was a lovely end to the meal.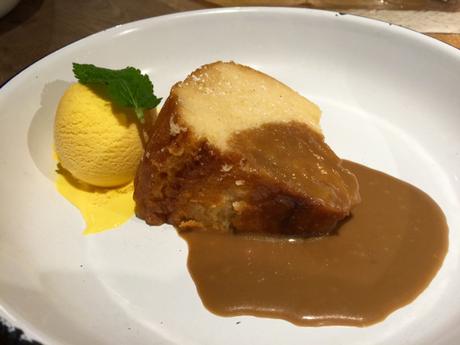 Baby Friendly? We were given a table with plenty of space for our pram, and offered a high chair without having to ask ( even though we didn't need one) and the changing facilities were spacious too.
A quick note as well for our waiter that day (Alphonso I think) who was possibly the friendliest man we've ever met!
A thoroughly enjoyable meal!!! Watch this space tomorrow as I have a competition for you guys to have a chance to WIN a meal for 4 at Turtle Bay Leamington Spa!
---
Disclosure: The meal was free of charge in exchange for hosting a competiton on this site, a positive review was not required.