Another slightly belated review! Back in June we visited the very recently opened Smoke Haus in Birmingham. Located in the popular Brindley Place you can find it just opposite Cafe Rouge. The entrance takes you upstairs through brick walls emblazoned with graffiti into a vast dining area complete with leather booths down the walls and a moody atmosphere. Pictures of rock stars and such like adorn all the wall space and throw in a bit of neon lettering then you've got a a space that's pretty in your face!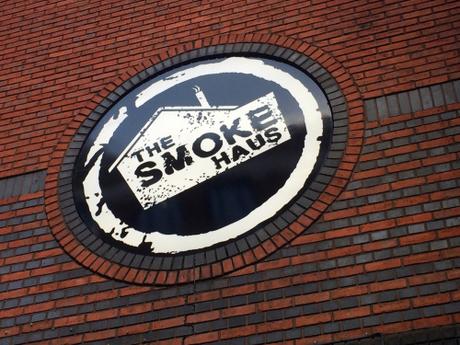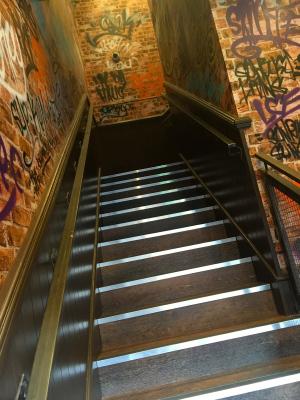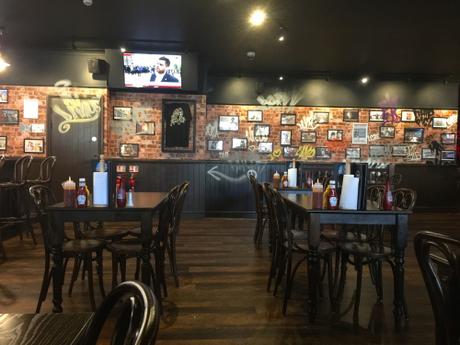 I'm probably being a little picky here, but I didn't like the roll of kitchen paper that was sat on every table. I can see why, with the type of food they do, but ours seemed a bit grubby?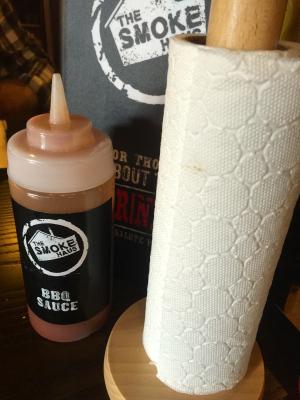 We started with a couple of drinks, Lee liked the beer selection they had on offer, although I was less impressed with the cocktails.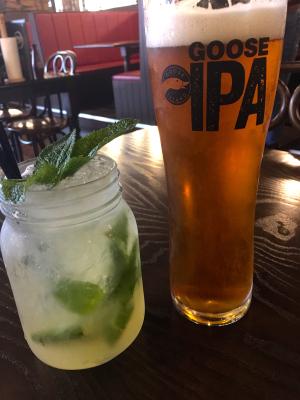 We were pretty hungry so decided to share the Sharing Platter starter which came loaded with Nachos, Deep Fried Cheese, Chicken Wings and Jalepeno Poppers. Very deep fried, vey unhealthy but all in all pretty tasty for this kind of food.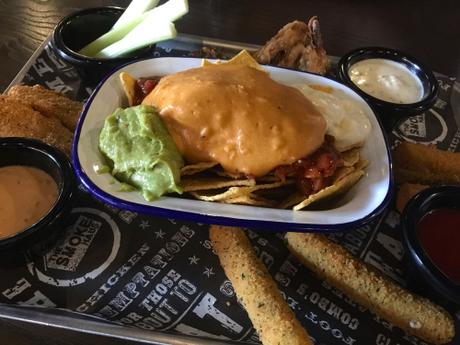 For mains ( like we needed more food!) I went for the HOGGY STYLE DOG – Classic dog with pulled pork & spicy mojo ketchup. The hot dog it self was good, the pulled pork was very sweet but I kind of liked it like that. The downside of the pork being so moist and saucy was that it made the bread soggy and it fell apart easily, and the mojo ketchup wasn't very spicy at all. Skin on chips were pretty average but made a lot better when covered in the Haus BBQ sauce, of which there was a bottle on every table.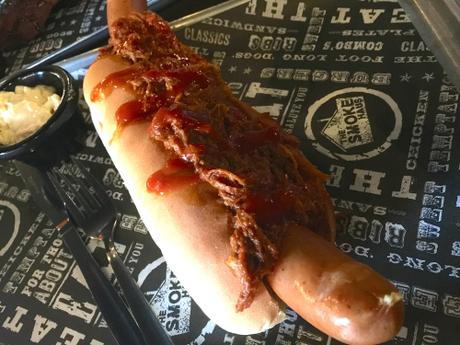 Lee chose a 1/2 rack of Pork Sheet Ribs, which unfortunately were the biggest let down of the meal being really chewy and not very flavoursome.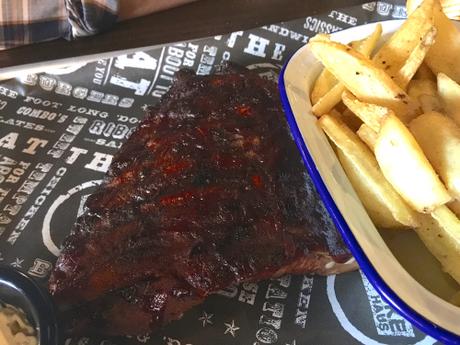 The menu is huge, comprising of burgers, dogs, meat platters, mixed grills and steaks so I would go back to try out some other things, but this visit didn't leave me begging for more.
---
Disclosure: Paid in Full