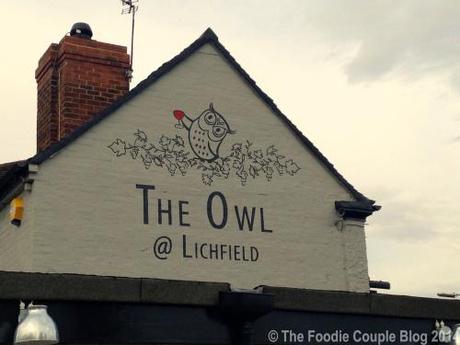 Not far from us in Lichfield is a building which over the last few years has had several occupants. Most recently it has been turned into a new 'gastropub' called the Owl. They've now been open a few months and we've popped in a couple of times for lunch.
I do really like the interior – they've gone all out on the Owl theme – theres owl pictures, owl cushions, owl figurines, you name it, they've got one in the form of an owl. Not to some tastes, but very cute in my opinion.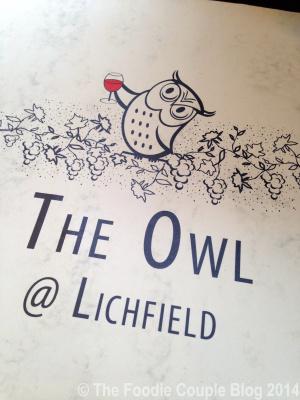 With regard to the food and service though, unfortunately we've been a bit underwhelmed. That's not to say the food hasn't been pleasant in parts – but nothing stands out.
The menu is pretty typical gastropub, and didn't set my world alight. At the first lunch we had the chicken wing starter with BBQ sauce, a nice tangy sauce and well cooked chicken wings but jelly like skin letting them down a little. My pasta dish of King Prawn and chorizo Linguine tasted nice – lovely flavours, but the extremely large chunks of chorizo (see pic) put me off – it seemed a little heavy-handed. Lee had a burger which he felt was decent and came with some very nice chips, slaw and tomato salsa.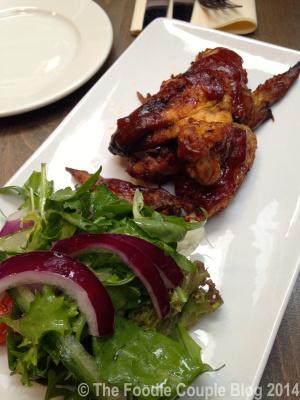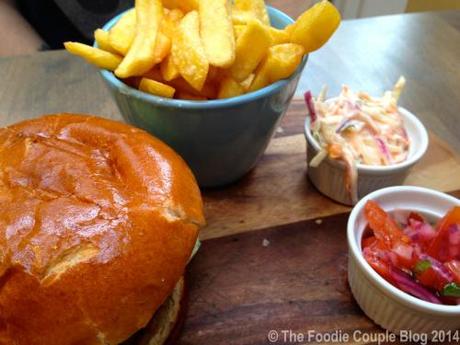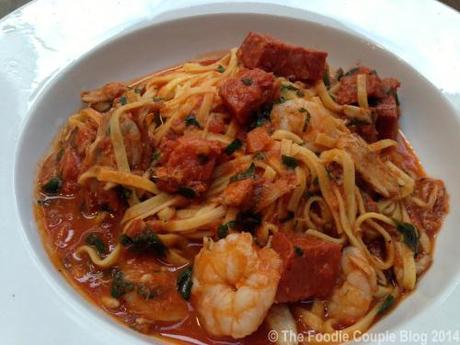 The second time we visited we skipped starters and went straight for mains – I had a goats cheese and mediterranean veg salad, while Lee had the Pie of the Day. My salad was a decent salad, the portion of goats cheese was more than generous, although the veg was proportionally pretty small but it was pleasant to eat. Lee again chose well, he enjoyed his pie.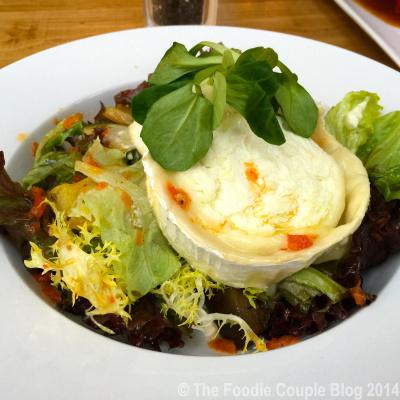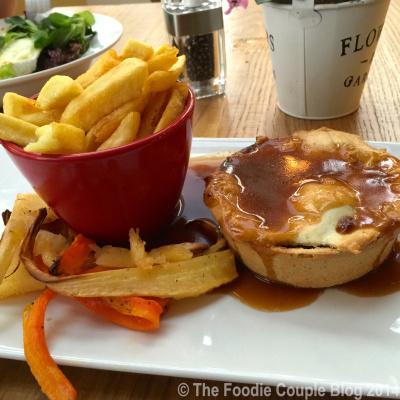 We went for a dessert that day too – the biscuit base of the cheesecake was hard as a rock, but the white choc topping nice-ish, with very retro presentation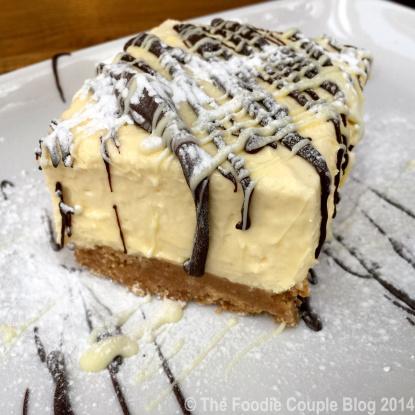 The service both times was very pleasant (gosh I've used that word a lot in this post haven't I? But I'm struggling to find other adjectives) but a bit haphazard. The second time about half the tables got offered complimentary bread and olives – we didn't and nor did a couple of other tables. Wonder if they didn't like the look of us?! I'd be interested to return again in an evening.
On the whole a bit of a mixed bag. Maybe it needs a bit more time?