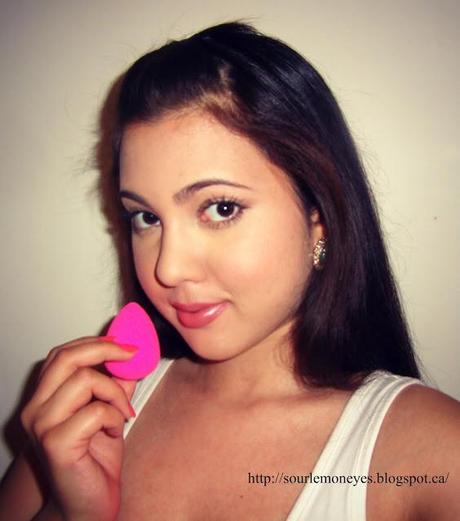 So I'm pretty late to hop on the beauty blender bandwagon, but better late than never! There are many alternatives that can be found on ebay and other beauty stores, but I  wanted to see for myself what all the hype was about. So to sum it up, yes the beauty blender does a fantastic job of blending out concealer and foundation to an airbrushed yet natural looking finish.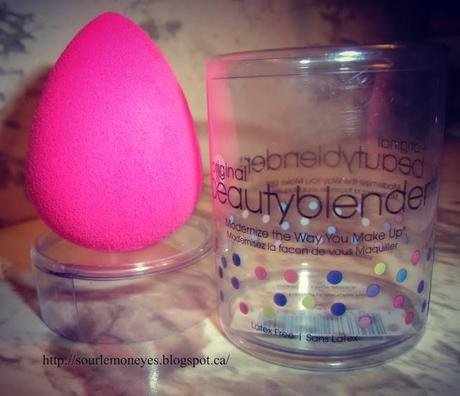 Yes, there are cheaper sponges on the market, like the one I reviewed here, but what makes the beauty blender unique is it's ultra soft texture which makes blending fast and effortless. The pointed egg shape is also better able to  navigate the contours of the face with greater ease and precision than the imitations. Unlike some cheaper sponges, the beauty blender expands when wet and stays moist throughout the application, which is an issue that I had with the Sephora sponge.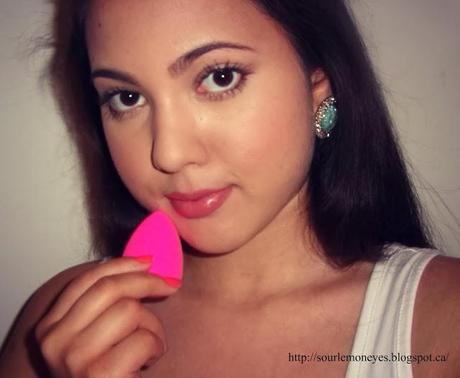 However, like it's competitors, the beauty blender does stain with use, and it is actually more prone to tearing because it's so soft. Other than that, the only downside is the price, I paid $26 at Sephora which sells similar sponges for just $13.  Generally, I would recommend that unless you can find a significantly cheaper dupe, just buy the original beauty blender, because it will save you time and money in the long run.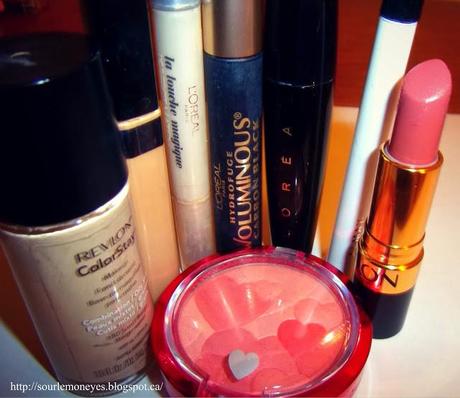 some of the makeup items worn here:
1. Revlon Color Stay Foundation
2. Maybelline Fit Me Concealer
3. L'Oreal Touche Magique Highlighting Concealer
4. Physician's Formula Happy Booster Blush in Warm
5. L'Oreal Voluminous Carbon Black Mascara
6. L'Oreal Collagen Mascara
7. Almay Liquid Eyeliner Pen
8. Revlon Lipstick in Ginger Rose
Favourite mac lipsticks here
Review of the L'Oreal Touche Magique  Concealer  here