As usual, I am late to jump on the BB cream bandwagon, but I did purchase this last year when it just came out. I had initially planned to use it in the summer since it's supposed to feel lighter than a traditional foundation. I agree with most people that this BB cream is essentially a tinted moisturizer with SPF 30. The product does make some boastful claims but at the end of the day, it doesn't really do anything except make me look and feel really oily.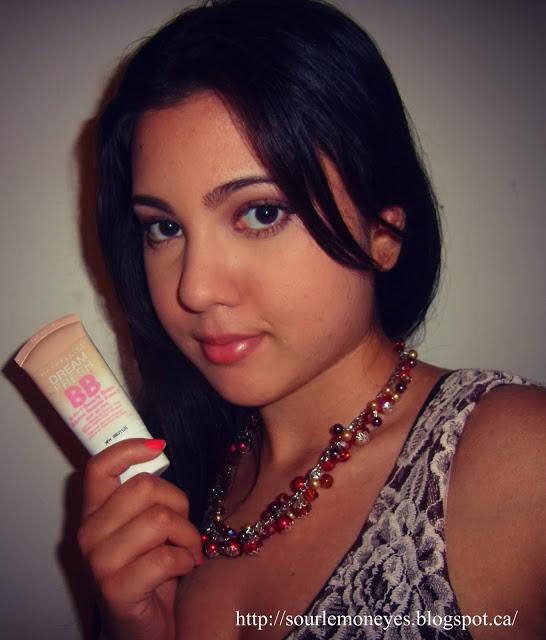 after much concealing and powdering.......

The Maybelline BB Cream provides a very sheer coverage with an oily/dewy finish that feels as heavy as a foundation with 2 coats. The consistency is  thin and runny, so it does blend in easily. A couple of other points to mention are that there is a limited shade range, so you may get stuck with a color that isn't a good match. Another demerit point for this BB cream is that it has a very strong, almost medicinal odour to it.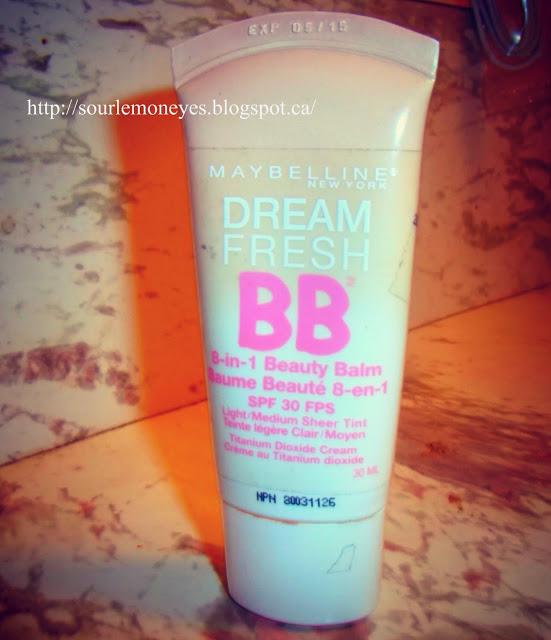 For me, this product was a total flop because I need full coverage so BB creams in general are out of the question for me at this point. With this BB cream I have to use even more powder and concealor than I normally would.Even so, I still think this BB cream does live up to some of it's claims, but in an ironic way. For example, it will even out your skin, if that is all you need, but it will not blur the look of imperfections.It is very hydrating, but no one wants to look oily. It is very natural looking, but that's because there is practically no coverage to begin with. However, I do think This product would be ideal for those with blemish-free, dark circle-free, dry skin who just want a little somethin extra.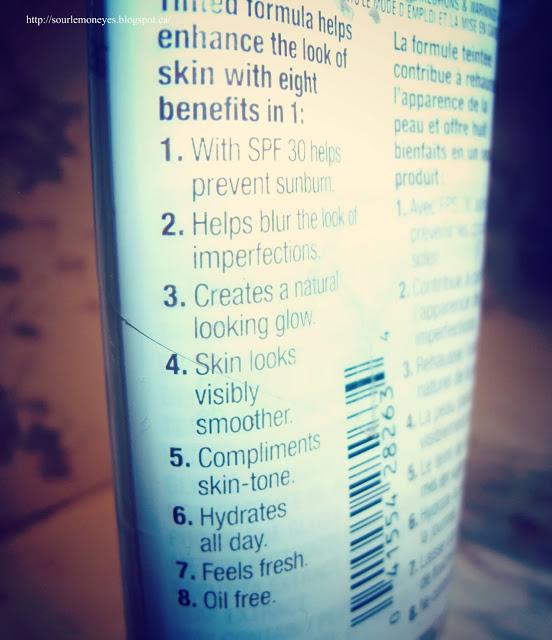 the back of the packaging outlines the claims 

makeup worn here:
Skin:
1. Maybelline Dream Fresh BB Cream
2. Fit Me Concealer in 20 Sand Sable- under eye
3.
Maybelline Fit Me Powder in Shade 120
4. L'Oreal the Touche Magique Highlighter
5. Essence Silky Touch  Blush in Secret It Girl
Eyes:
6. L'Oreal Waterproof Voluminous Carbon Black Mascara
7. Lise Watier  Eye Shadow Primer
8. Maybelline Expert Wear Eye Shadow Plaette in Sunbaked Neutrals (the dark brown)
Lips: 
9. Nivea Kiss of Milk and Honey  Lip Balm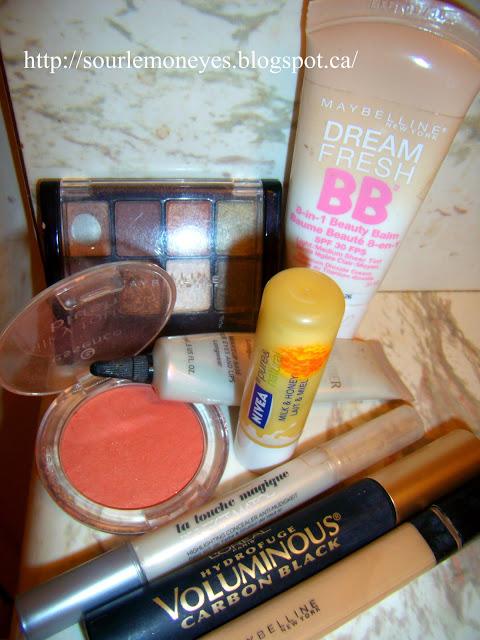 my post on green tea for beautiful  skin here
Check out my review of the L'Oreal eye cream here