Given our usual tardiness at checking out new places in Birmingham these days, you'd be forgiven for not expecting this review for another year or so. But occasionally we just go and pull it out the bag!
The Meat Shack have recently opened up a permanent place on Thorp Street (near the Hippodrome) so we went along a couple of days before our holiday to check it out. Randomly, Lee used to actually work in that same building many moons ago when it was another restaurant, so the space was strangely familiar yet very different.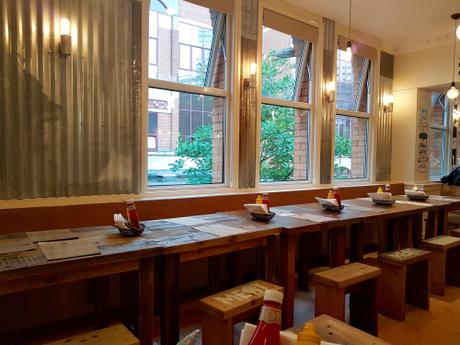 There's a nice small selection of drinks – Lee tried a Sadlers Peaky Blinder.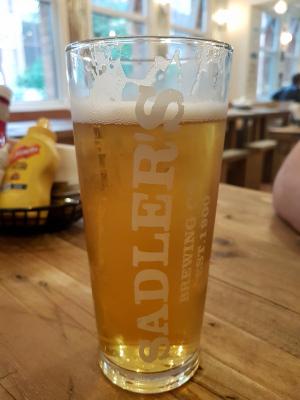 But let's get to the food. We're no strangers to The Meat Shack's 'filthy dripping goodness' burgers, with their never ending lines at street food events underlining just how popular they are. I can't say I'm not glad to be able to sit and wait for that cooked to order burger though, rather than stand!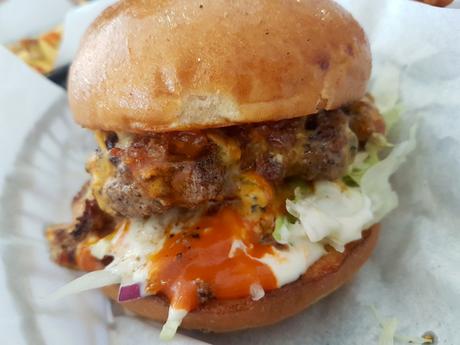 I ordered the Buffalo Blue burger – with blue cheese, american cheese, candy bacon crumb, iceberg, red onion, blue cheese dressing and frankys buffalo sauce. I've had this one only once before and love the salty and spicy combination so much.
Lee went for a Dutch Piggy – dripping such cheese, american cheese, streaky bacon, iceberg, red onion, pickle, ketchup and chipayo, one he had not tried before, but kept up their reputations for being some of the best burgers in the city.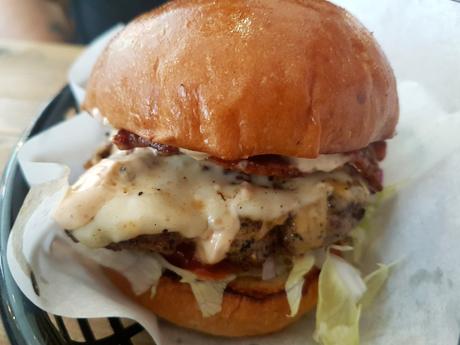 We also tried the Shack attack fries (skin on fries with green chilli relish and Holy F*ck Suace) and sides of onion rings and frickles (fried pickles). We looooooved the Frickles, which made a great addition to the burgers. The fries, although nothin wrong with them, could have been so much more, which was our only (very minor) criticism.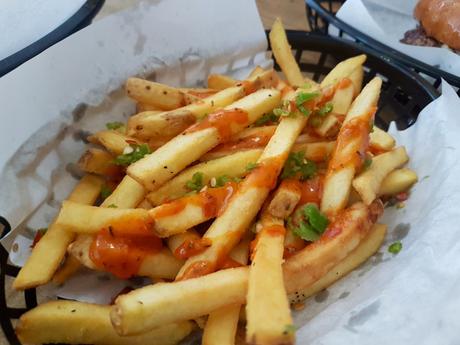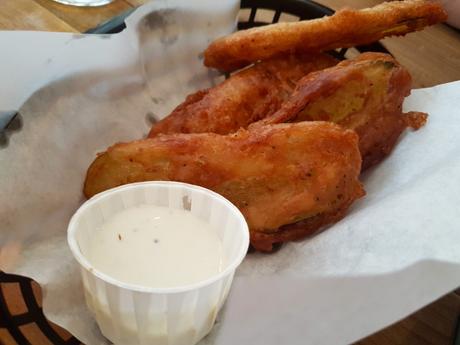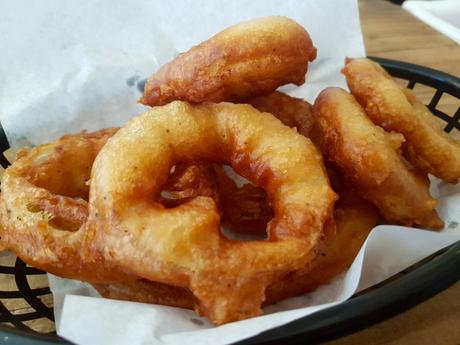 The burgers certainly live up to their tag line and as usual we loved every single bite. The city is a really great place now for burgers, with these guys and OPM doing a trade down in Digbeth so let's hope there's room in the city for both to thrive!
---
Paid in Full