A few days ago I told you all about our dinner at The Maytime Inn near Buford in the Cotswolds, which was really great, so how did the rest of our stay shape up?
We arrived mid afternoon after a lovely trip to the Cotswold Wildlife Park, which is less than 5 miles away. We were a but windswept and in need of a sit down, so were pleased to find check in a breeze. We were shown to our room in the courtyard, just a few steps away from the main building. We were in the Hunting Room, one of 6 themed rooms at the Maytime. The room boasts a superking bed, Waterfall shower and stand alone bath – which I was very much looking forward to sinking into. They even provided a travel cot for Imogen.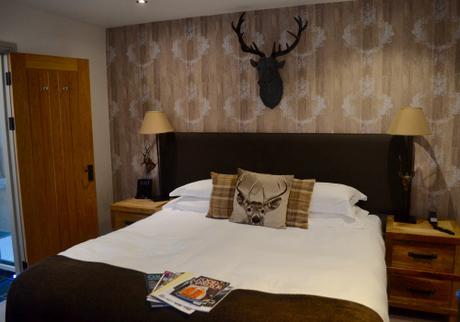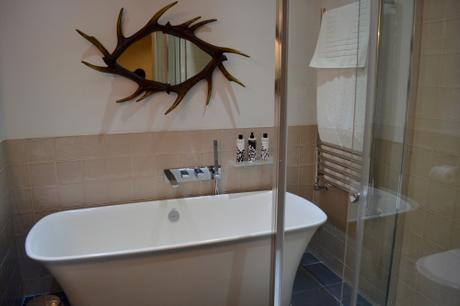 The nods to the hunting room theme were seen throughout the room and the bathroom too.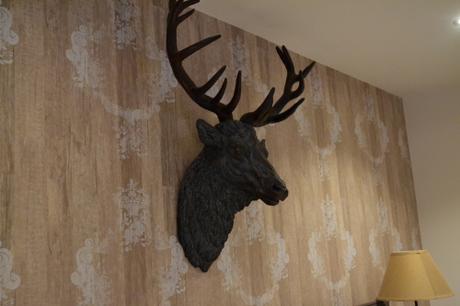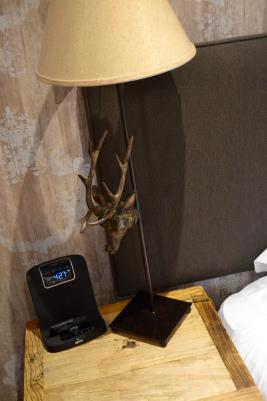 As well as flat screen TVs, all the rooms also have complimentary Wifi and an iPod dock. The large wooden desk sported a variety of local magazines and guides, as well as coffee facilities, fresh milk and homemade shortbread.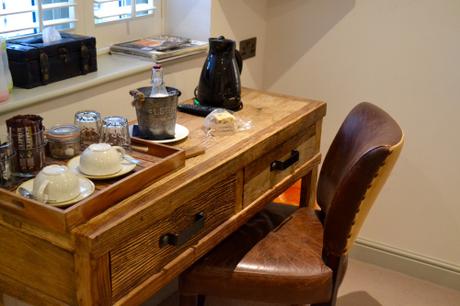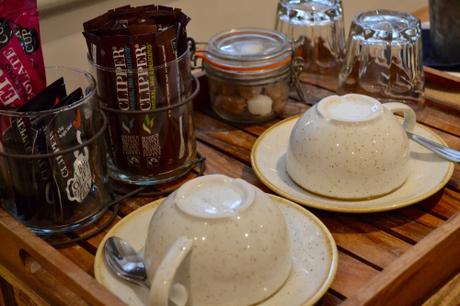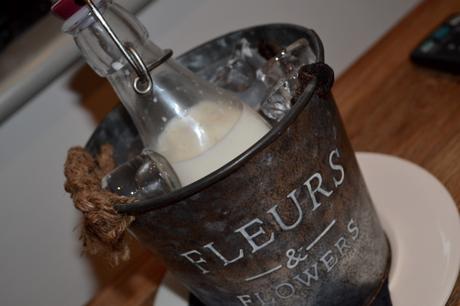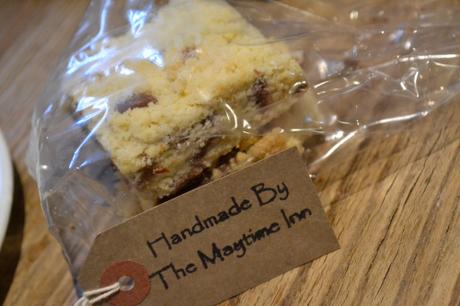 The bathroom cam kitted out with full sized Cowshed products, which were lush!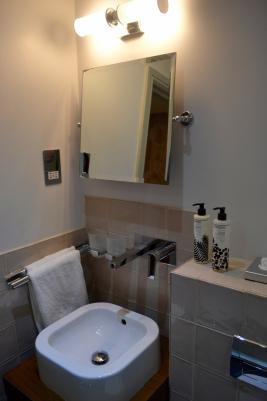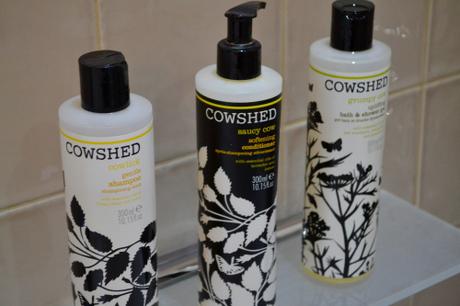 Imogen made herself right at home….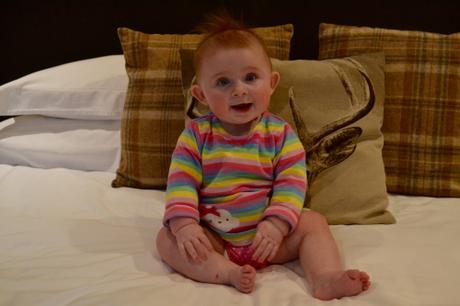 The exterior of the pub as well was pretty special, even in the February gloom. Traditional Cotswold stone, with a gorgeous large patio area overlooking endless countryside.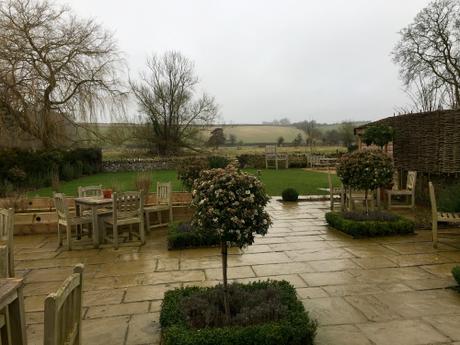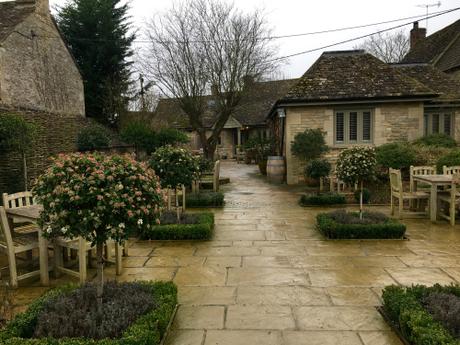 We had a great night sleep, and despite it being her first night away from home, and first night in a travel cot, Imogen slept well too! Needless to say thought with a 6month old we bound to be the first ones to breakfast, and we were! It was nice to take in the bright and airy garden room by ourselves.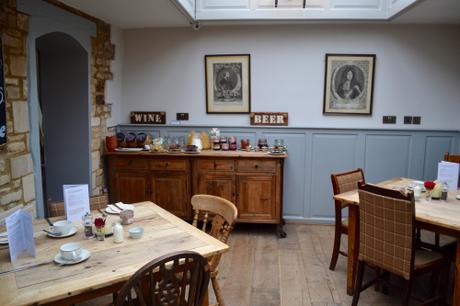 The spread for breakfast was extensive, with fresh pastries, kilner jars of fruit compote and yoghurt and granola as well as the requisite cereals and juices. As well as this there was a choice of a cooked element too, from a Full English, to mushrooms on toast and all the Eggs!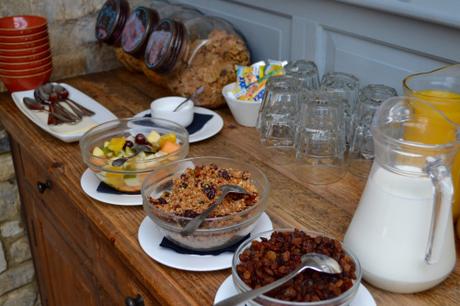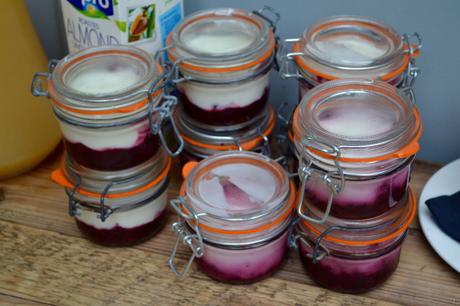 I had Avocado, Poached Eggs and Bacon on Sourdough while Lee had the Eggs Royale. No complaints from either of us here – a very decent breakfast and runny eggs all round!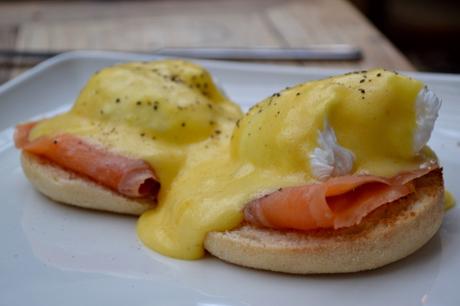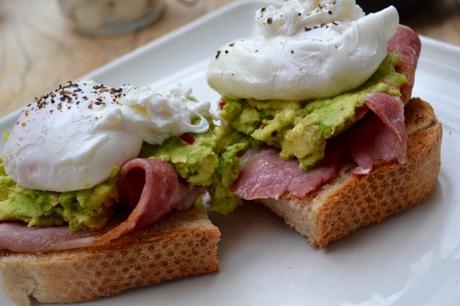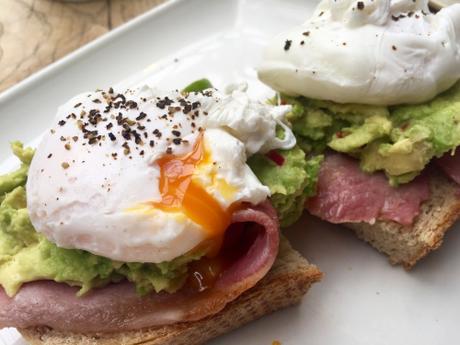 I could try really hard to fault something with our stay at The Maytime, but honestly, there really isn't anything and to stay. From the courteous friendly staff to the lovely homely rooms, from the gorgeous exterior to the great food it's a great place to stay!
---
Disclosure: Our stay at the Maytime was complimentary for purposes of review, all opinions are our own. No other compensation was received.