Hello! ~

♥
I am, once again, reviewing a BB Cream, this time the The Face Shop Clean Face Oil-Free BB Cream.
This BB Cream, is - as the name says - oil free and supposed to helps prevent breakouts while chamomille extracts sooth and nourish the skin. It is also tested for sensitive skin.
Sound sperfect for me as I have sensitive skin that reacts with irritations to a lot of products, but also horrible breakouts. In addition to this I have super oily skin. This is a product from a whole Oli-Free line by the Face Shop. The other products from this line are a serum, cream, lotion and toner. I also have the serum, but haven't actually tried it yet.
The The Face Shop Clean Face Oil-Free BB Cream comes in a 30ml tube and is available in one shade only.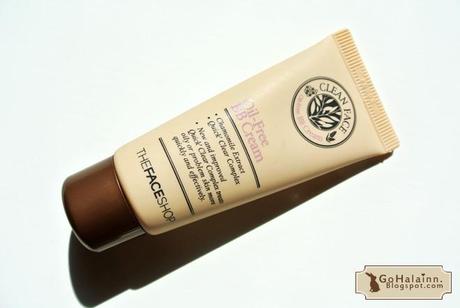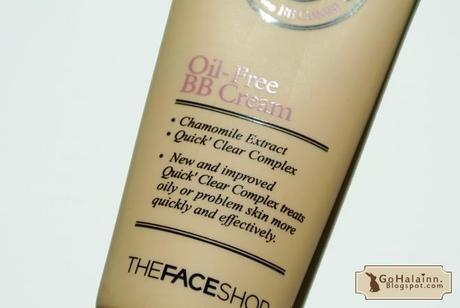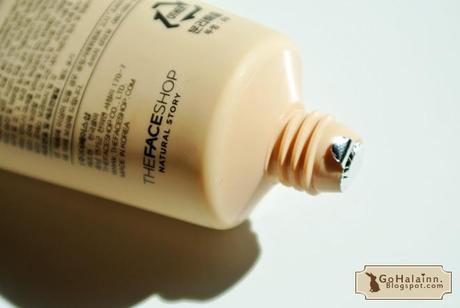 If you are a fan of strong-coverage BB Creams, like for example Missha BB Creams, you might stop reading here already, because you most likely won't like this product. However, as I hate BB Creams with foundation-like coverage and therefore texture, I LOVE this BB Cream! It is one of the best I have used so far.
The color is alright for me in winter, slightly too pale in summer (as you can see on my hands. though luckily (?) my face is still lighter than my hands), but not too noticable.
The oil-free texture is awesome in my opinion, very watery, not heavy at all and it blends into my skin so well! This is one of the BB Creams which I can just apply to my face roughly, without even looking into a mirror and I know I won't have any noticable streaks or spots. But of course that also means that the coverage isn't really strong. But even though I have such bad skin, I have the feeling it is still sufficiant and improving my skin appearance a lot. Red spots get covered up good enough as long a I use a bit of concealer for the worse ones before applying the BB Cream. Overall it evens out my skintone nicely and I think, considering I just hate the feeling of heavy foundation like creams on my face, but still want the best coverage possible, the The Face Shop Clean Face Oil-Free BB Cream gives me the best texture - coverage ratio of all BB Creams I have tried so far.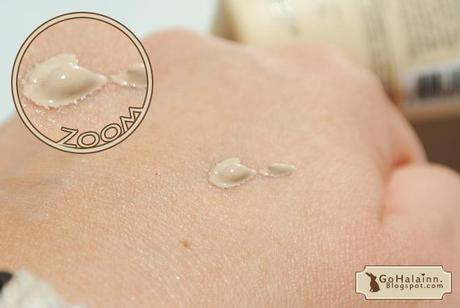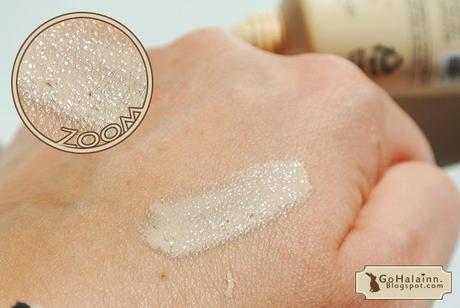 The oil-control is okay, I woudl say average. Even though this BB Cream is "oil free" it doesn't really promise good oil-control. It still works better than most other products for me, though my skin is just so grossly greasy that nothing in the world can help. Adding a layer of matting powder over this product helps a lot though and, depending on the powder, can also improve the coverage immensely.
I cannot say that my breakouts got any better, but they certainly did not get any worse while I use this cream.
Overall I can recommend this BB cream to everyone who likes light-texture BB Creams and a natural look. If you are aiming for a perfect doll-like complexion this BB Cream probably won't do for you, though The Face Shop suggest on their official homepage that you should apply this BB Cream under your foundation if you want strong coverage. I haven't tried this as I don't use foundation, but I thought I'd pass on the tip. 
For me this BB Cream is almost perfect as it is. I'd wish for

a better

oil control and maybe more color options, but apart from this the The Face Shop Clean Face Oil-Free BB Cream is perfect and probably my favori

te BB Cream so far!