In the latest of our foodie flashbacks to our May holiday in Devon we visited the Crabshell Inn, a pub and restaurant on the banks of the estuary in Kingsbridge where we were staying. It has lovely views of the water, particularly as the sun is setting.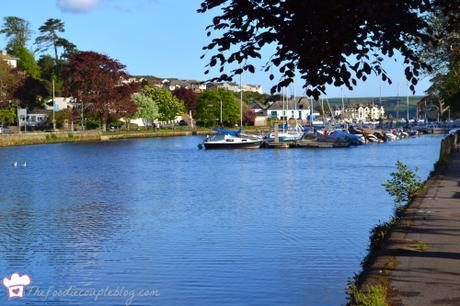 The atmosphere is casual and relaxed, and it's always bustling with people, inside and out on the picnic tables. Compared with some places in Devon as well that seem to really hike up their prices, it seemed pretty good value too.
Round the table we tried a few starters, I chose the Panko King prawns and tomato chili jam. A really decent portion size for a starter and the prawns were plump and well cooked. Crab Bisque was presented in a beautiful bowl, and a special that night of Asparagus with a Fried Egg and Truffle were also really well recieved. A good start!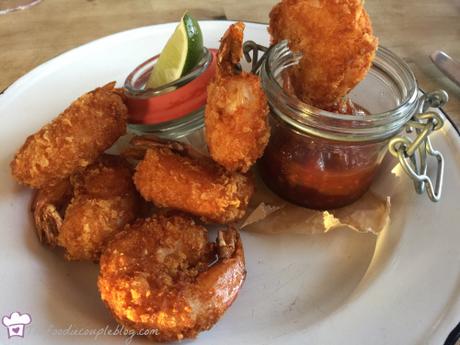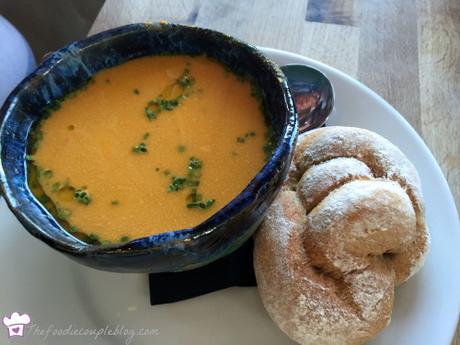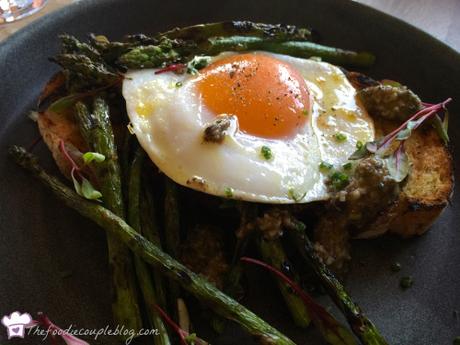 For mains my father and I both chose the Home made crab tagliatelle, garlic, chili, lemon & parsley. The pasta was maybe a touch on the thick side, but it was packed with crab and chilli flavor. It was quite a 'dry' sauce which I didn't mind but some may have preferred it more saucy.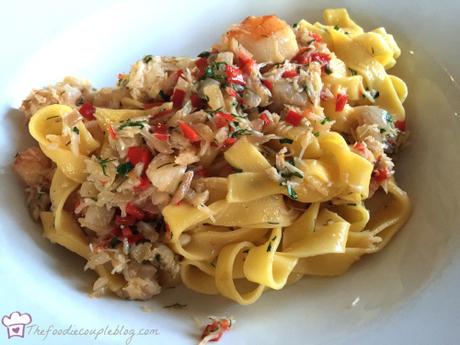 A big vat of Moules Frites was full of gigantic mussels and a traditional white wine and garlic sauce whilst Lee had the Medium rare Char-grilled Hanger steak, chunky chips and tarragon mustard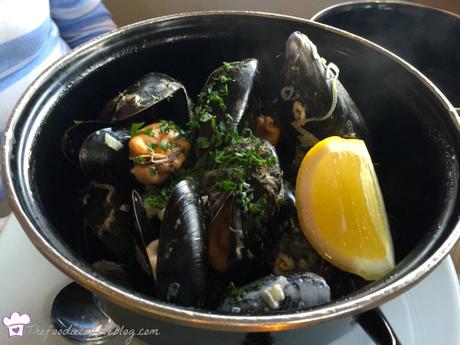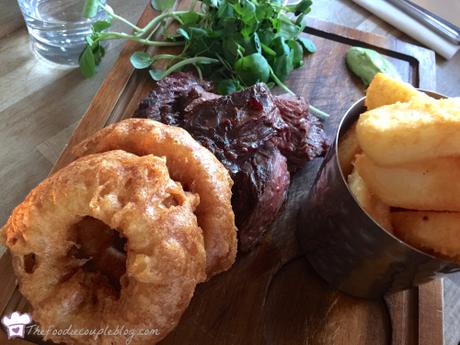 There didn't seem to be too many good eating options in Kingsbridge itself, and this is certainly one of the better ones, worth checking out if you're staying nearby.
---
Disclosure: Paid in Full