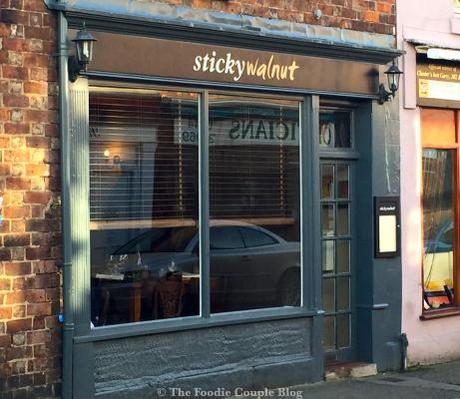 Our visit to Sticky Walnut, near Chester, was much much anticipated. I've seen so much love for this place on twitter from fellow foodies, and the pictures of the food looked mouthwatering. It is completely my husband and I's type of food – quite simple, not overcomplicated and cooked exceptionally (from what I'd heard!) They've recently achieved the money to get a second site  – Burnt Truffle – through crowd funding which is pretty special too.
We were shown to a table in the window and Lee immediately commented that he was in love with the place, he adored the simple decor and shelves filled with cookbooks, including many we own and love like Pitt Cue Co & Nose to Tail Eating, and many more that we covet! The menu was nice and concise and packed with things that sounded fabulous, it was really hard to choose.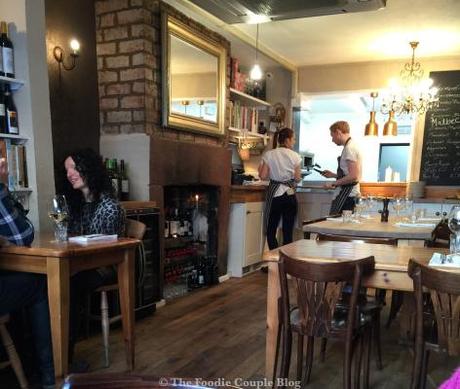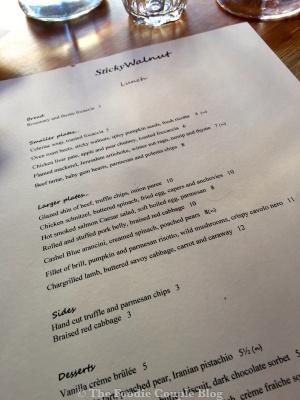 We started with a couple of drinks, there was a nice wine selection and other drinks – I stuck to lemonade but Lee spied a nice Vedett on the menu which he enjoyed a couple of. The beer glass was 'frozen' which I always think is a nice touch.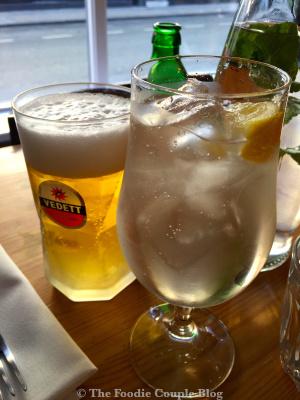 I chose the Beef Tartar, Baby Gem Hearts, Parmesan & Polenta Chips for my starter, and it was the best beef tartar I have had in recent times. The flavours were all so clean and you could taste every single one without any of them overpowering each other, and the polenta chips were a joy to eat. Lee chose a perfect winter warmer – the Celeriac Soup which came with Focaccia. The presentation was simple and classic, and the flavours superb. No watery under seasoned soups here, this one was spot on.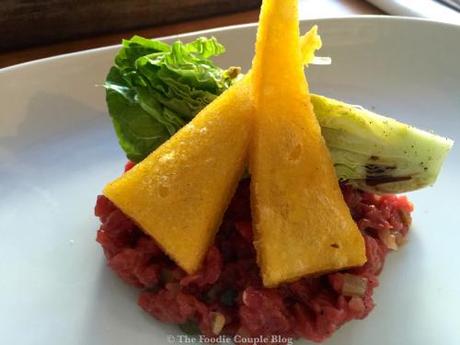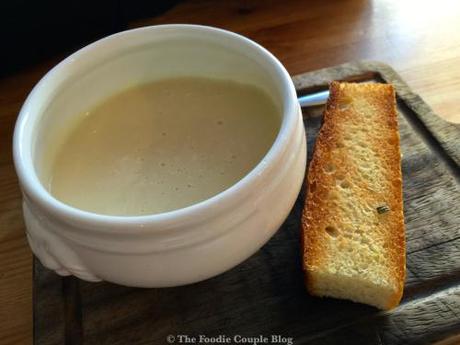 For mains Lee chose Glazed Shin of Beef, Truffle Chips, Onion Pureé. I had serious beef envy with this one, not because my main wasn't great (it was) but the morsels that Lee fed me were simply out of this world. I have never had a better chip. Yes I am making that statement. The onion pureé was so smooth, just a really well rounded gorgeous dish. I chose the Fillet of Brill, Pumpkin and Parmesan Risotto, Wild Mushroom and Crispy Cavalo Nero. The fish was beautifully cooked, an unctuous oozy risotto and the cavalo nero added that missing texture, another perfectly formed dish!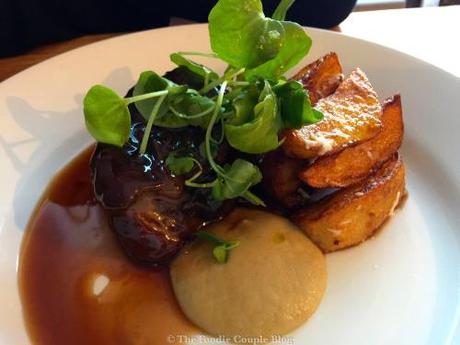 Desserts wise I went for the Lime Cheesecake, dark chocolate sorbet and Pecan butter biscuits. This was served in a kind of deconstructed fashion, and the cheesecake element, sorbet and biscuit were fabulous, but the lime gel was a little too sharp for me and I found it overpowered the other elements. Lee had the Sweet Potato and Walnut Cake with toffee sauce and Creme Fraiche Sorbet. This had the look of a classic sticky toffee pud, but Lee comment that the cake was so light and it was a very very good toffee sauce, and having the sorbet instead of worthing like iceream made it much more refreshing.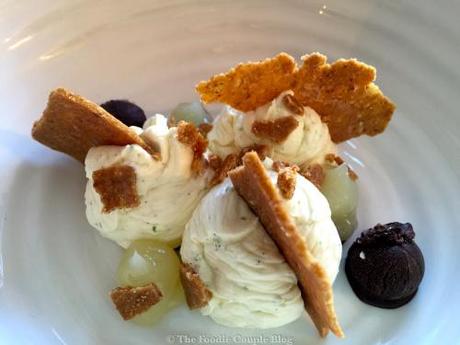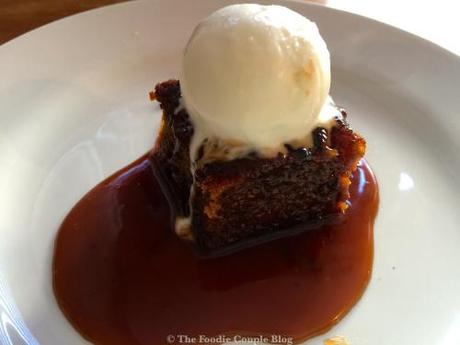 Our first visit to Sticky Walnut completely met and surpassed our expectations and I wish I could visit much more regularly than living 2 hours away allows!
Disclosure: We paid for our own meal