Song Tuoi is a recent opening on Birminghams Southside, a stones throw from the Bimirngham Hippodrome and the Arcadian Centre. I'd heard rumours of some good things about their Vietnamese food so popped long one Friday night with fellow blogger Laura in tow to try it out.
At first I must say I was a little……baffled. The large building is odd to say the least, and with a karaoke upstairs and the offer of both a Vietnamese or 'World' Menu it could be quite confusing. But if you look beyond this, plonk yourself at a table and make sure you get the Vietnamese menu then you're going to be ok.
We started by sharing a couple of starters – The Gỏi Cuốn: 2 Cái ( Vietnamese spring roll –  prawn, pork, vegetables) and the Nộm Đu Đủ Tôm Thịt ( fresh papaya,prawn and pork salad). Both sung with freshness of ingredients, were packed full of bright green herbs and really hit the spot.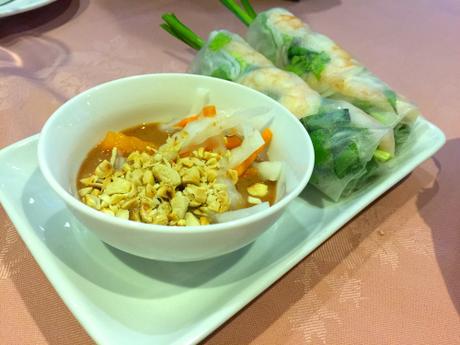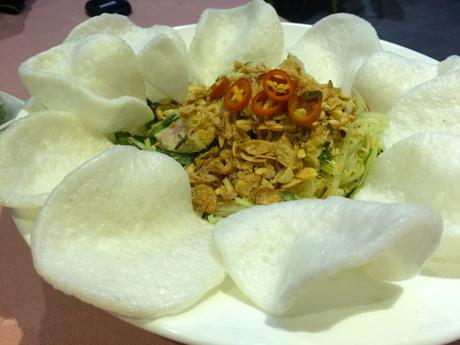 To follow I chose the Bún Thịt Nướng ( BBQ pork with noodle) . Again, I couldn't fault the freshness of the ingredients, and the pork had a lovely slightly sweet charred taste to it. The portion of noodles underneath what you can see int he picture was far too much for me to finish though! Topped with a good squirt of siracha it was very enjoyable.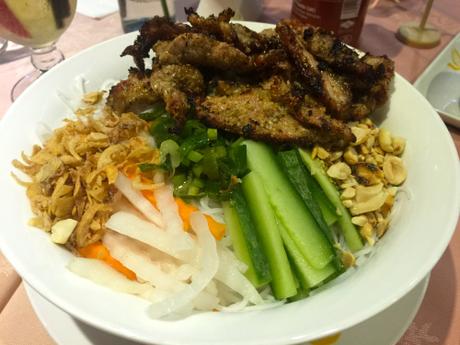 Laura went for the Cơm thịt Quay (Roast pork rice), again a really large portion which I believe that she liked very much.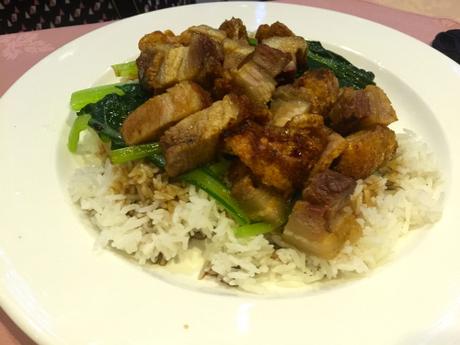 An interesting new addition to the food scene in China Town and I'd like to go back and try a few more of the dishes!
Disclosure: Paid in full.