Hello! ~

♥

Skinfood did it again and released new products with rose designs and as usual I could not resist, so I bought two items from the new collection. The first one, which I want to review for you today, is the Skinfood Rose Essence Moist Make Up Fixer. The product comes in a beautiful spray bottle with a romantic rose design on it and contains 80ml of product.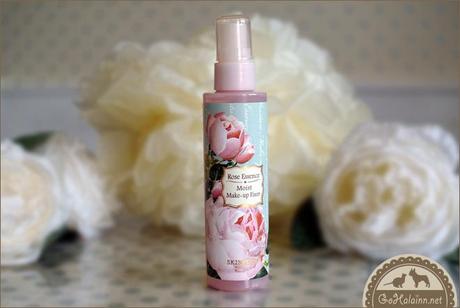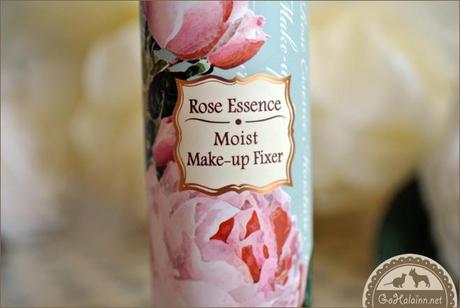 The Rose Essence Moist Make-up Fixer is a spray which is supposed to providing moisture to your skin and fix your makeup. You apply it with your eyes closed, hold the bottle 12 inches/30cm from your face and spray it on your face. Shake the bottle before applying the mist. The product contains rose extract, which hydrates your skin and seals your makeup for a "flawless face", according to Skinfood.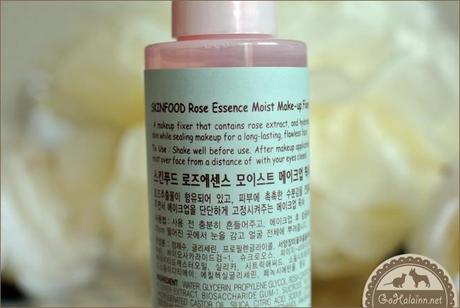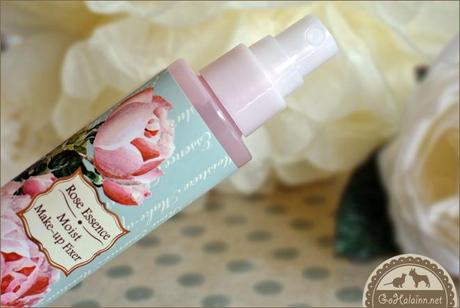 The makeup fixer comes out of the bottle as a fine mist and is colorless. However, it has a quite noticeable rose-scent. The scent isn't sweet and flowery, but rather a bit essential oil-like. While you notice it very much if you sniff on the bottle/spray, the scent doesn't really linger on your face, so it should not be a bother if you don't like it.
So, how does it work for me? Not really well, I have to admit. I am not sure whether my main problem is that I have oily skin to begin with, and don't need any kind of additional moisture (so the product might not be very suitable for my skin-type, but I just could not resist the packing), but I also don't notice any effect on the duration of my makeup. As a test I sprayed the mist on one side of my face only and compared both sides and took photos after 4 hours and I cannot see any difference:
If you have dry skin and your makeup gets messy because of that, this might have some positive effect on you, but if you have oily skin, like I do, there is no noticable effect on your makeup. For my oily skin I prefer the Holika Holika Oil Queen Cotton Makeup Fixer, because it keeps my skin matt for longer.

Beautiful packing
Pleasant rose-scent

No noticeable effect on my makeup