Hello! ~

♥

Today I want to review the Skinfood Glacier Water Multi Gel. I bought this a long time ago in a Skinfood Travel Set, so mine is a trial version that comes in a small 20ml tube. The full-size product comes in a 300ml bottle, which looks like a common soda bottle.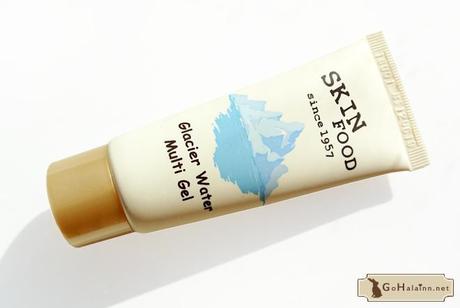 The Skinfood Glacier Water Multi Gel is a glacier water-infused lightweight moisture gel that is supposed to help tone and soothe skin. According to Skinfood it can also can be used as a facial gel, overnight mask, and body gel. The gel contains multiple minerals like  potassium, calcium, sodium, and magnesium, as well as
oxygen

and is recommended for sensitive skin.
You basically use this gel like a facial cream, putting a thin layer of it on your face after your usual skin-care steps, or like a body milk on your body, though you are supposed to massage it in if you want to use it anywhere but your skin.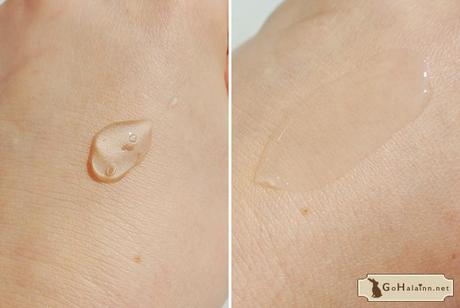 The product comes in the form of a transparent gel that has a faint, but very pleasant scent to it. I cannot place the scent, it is neither "sweet", nor "fruity", it just smells very "fresh". 
What was really amazing was that the gel gets absorbed to my skin almost immediately. You would not think this of the gel when you touch it at first, but it turns kind of watery and vanishes without leaving any kind of sticky trace at all. Instead it leaves your skin feeling very smooth and refreshed. Surprisingly this seems to work very different than facial creams for me. I tend not to use any kind of creams in the morning, because they make my makeup stay on even less, but this product has no negative effect on my BB Cream at all.
I have the feeling that the gel is treating and nourishing my skin well with all kinds of minerals, but that, at the same time, it is a very light-weight product, which I love.
I have read in some people's reviews that the Skinfood Glacier Water Multi Gel was not very moisturizing and would not be able to substitute their facial cream because of that. Since my skin is not dry, but very oily, I cannot say much about this aspect of the product. If you have dry skin, this probably might not be the best product for you, at least according to some other reviews I have read. If you have oily skin like me and do not like to use creams that make your skin even oilier, this product might work well for you. I am very content with this trail size and am actually considering to purchase the full size version at some point.

Faint, but very pleasant scent
Feels very refreshing
Absorbed by skin immediately
Leaves no oily trace
Good for oily skin

-