Hello!~

♥

This is a review of the Skin79 Smart Clear Refresh Cleansing Foam. My previous experience with Skin79 wasn't all that great and so far most of their products was able to really convince me. However, I mostly tried their BB Creams, which I simply don't like, so I was willing to give a different type of product another try. The Skin79 Smart Clear Refresh Cleansing Foam comes in a simple-designed mint-colored 100ml packing with white letters. This is one of the products that was probably meant to look "medical".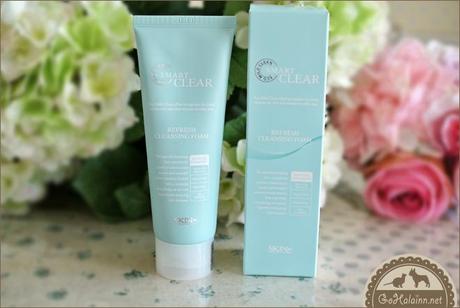 This cleanser is supposed to offer makeup removal, deep cleansing, refreshment, oil control and renewal of your skin, as well as calming of irritated skin. It sounds like the perfect product for my very blemished and extremely oily skin.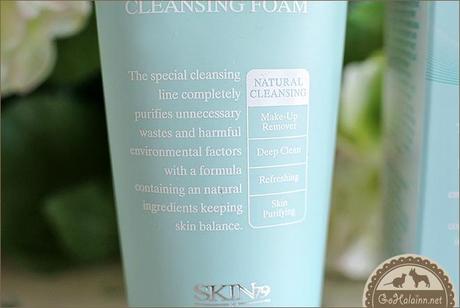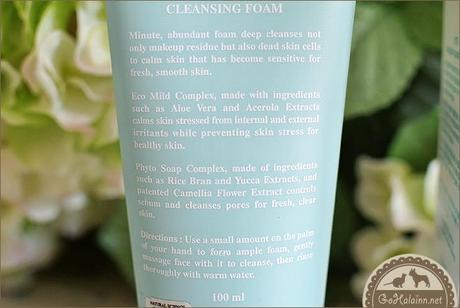 It contains plenty natural ingredients like various berry extracts, hazel, aloe vera, acerola, chamomile and camellia extract or rice bran, yucca, soapwort extracts. Skin79 writes about a "eco mild complex", but that's really just idle talk. They don't even say "eco freindly", just "eco mild". What does that even mean? It just "a bit harmful" to our environmental? I am not sure. I don't like this semi-eco-freindly talk of companies.
The ingredient list is extremely long and it is true that a great majority of the ingredients are plant extracts, however, the main ingredients are still stuff like stearic acid, lauric acid, myristic acid, sorbitol and lots of chemical sounding stuff I cannot even pronounce. But let's not despise the great amount of natural ingredients that are in it too, It's still a good thing after all.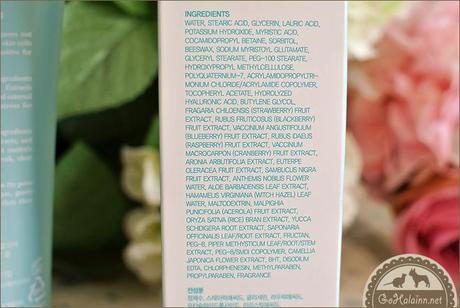 The cleansing foam comes out as a a white shiny cream and has a powder-like scent to it. It is a very soft and subliminal scent. I don't think anyone could really be disturbed by it. Just a tiny amount of the product creates a lather really easily.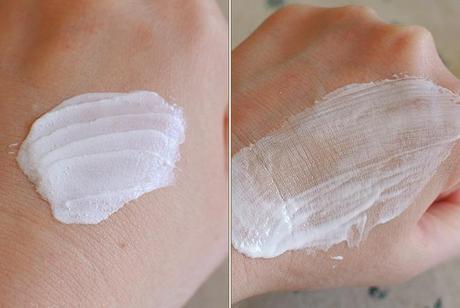 So, how did this product work for me? Let's start with the thing easiest to judge: Makeup removal. Makeup removal works amazingly well! I can remove my complete makeup, including BB Cream, eyeliner, mascara, blush and lipstick with it, without leaving any trace. I have not tried it out on waterproof makeup though! It doesn't sting in the eyes when you remove your eye makeup with it, unless you accidentally get lots of product into your eyes. 
Oil control-wise I did not see any difference. My skin is as oily as ever (nothing can really help me here. D'hu!). 
The result on my blemishes was so-so. I had some cleansers where I could not see any effect at all, or some that made my skin even worse or even caused irritations. This product seems quite mild and does not cause any irritations at all, but my overall skin condition has not changed much. Maybe I am getting about 10% less new pimples, but there really isn't any great noticable effect and since my skin conditions changes a lot throughout a month on it sown, I cannot eve fully attest that the 10% were due to the Skin79 Smart Clear Refresh Cleansing Foam. 
Overall I do like this product though, because it is mild to my sensitive skin and does a good job at removing my makeup. It just doesn't help much with the blemished condition of my skin.

Good for sensitive skin
English ingredient list
Lots of natural ingredients
Pleasant scent
Very good at removing makeup

Doesn't help (much) with blemished skin
No improvement on oily skin