Last year the prestigious Simpsons Restaurant in Edgabaston, Birmingham underwent something of a renovation. Previously sitting firmly in what one might call the old school fine dining camp, all white linen table cloths and formality, the revamp has taken the restaurant to a new level. It's cool, contemporary and bang on trend, complete with a semi open kitchen and a tree in the middle of the dining room!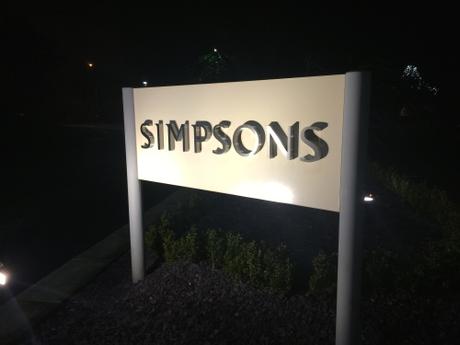 The lounge area is still a great place to relax with a pre dinner drink. Comfy sofas and striking decor along with some staggeringly delicious olives to nibble on whilst looking through the menus are very much appreciated, but the center of attention has to be the beautiful and unusual chandelier.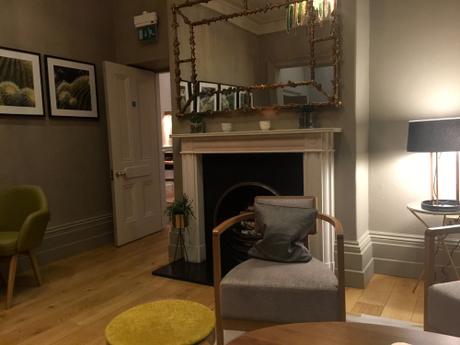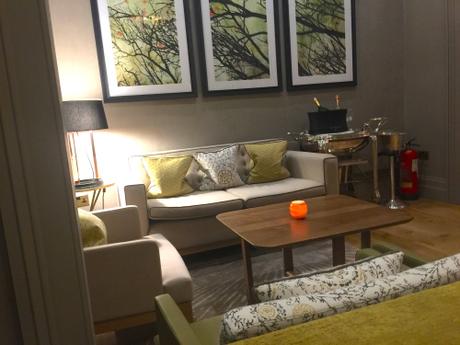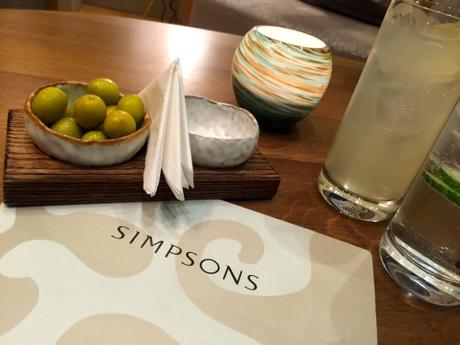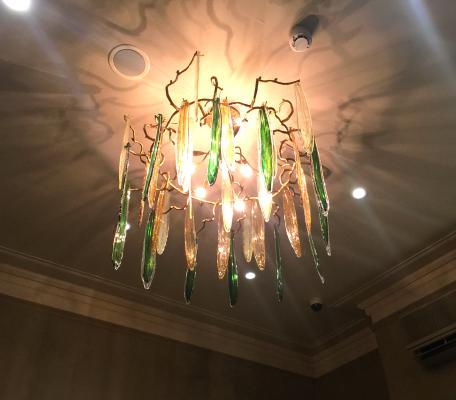 Moving through to the dining room, we decided to eat from the A La Carte Menu, 3 courses for £55. Also on offer though is an £85 tasting menu. It was also nice to hear even if we had gone for the tasting menu they were happy to swap out dishes if dietary issues required it.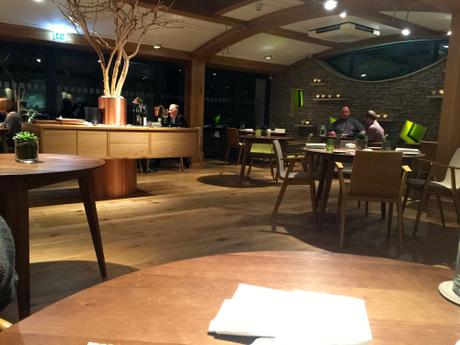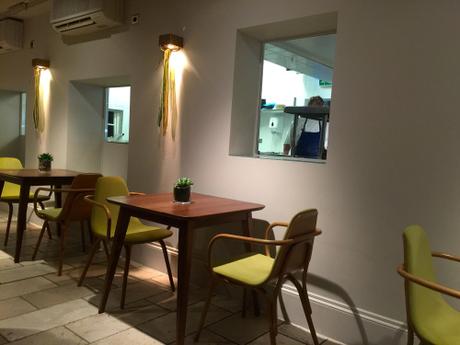 I was driving that evening so opted for a slightly boring lemonade before dinner, but the lovely staff offered to get the bar to whip up a couple of non alcoholic cocktails for me to try during dinner which was fantastic. Lee tried a couple of glasses of red wine off the small but well formed 'by the glass' section of the wine list. It was good to see the wine list started in an affordable range too at about £28.
We were greeted first of all by some snacks, whilst waiting for our first course. I'm ashamed to say I've forgotten the full descriptions of these dishes, but the smoked fish paté was the most outstanding and beautifully presented, it reminded me of something similar that we ate at L'enclume. I also enjoyed the tang and char of the celeriac tacos. The third little snack was a pork croquette with apple gel which for me could have been a bit more zingy with the apple flavor.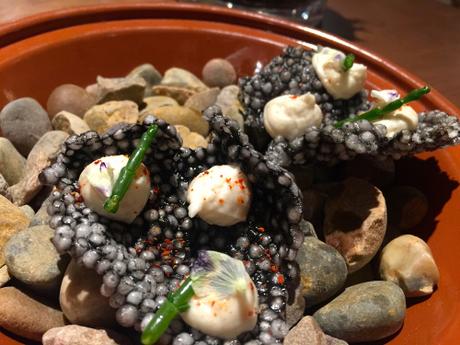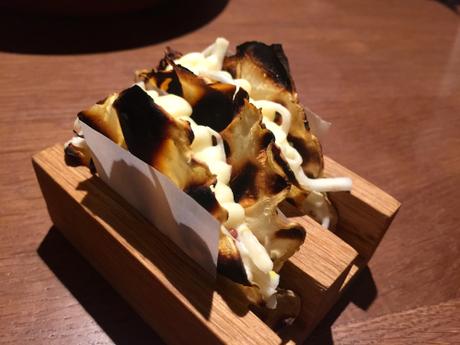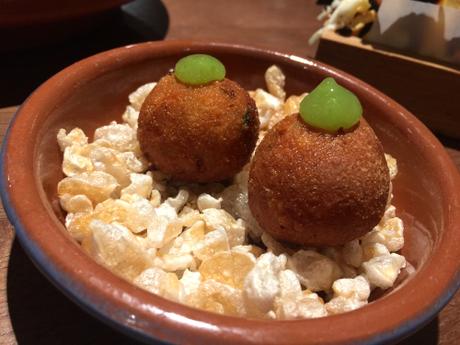 Next up, bread. Now I always look forward to bread, it's so simple, but if done well it's just the MOST delicious thing. The sourdough was decent but it was the olive tapenade bread that stole the show and blew me away. Served with homemade regular and a smoked butter this really got me excited for the food to come.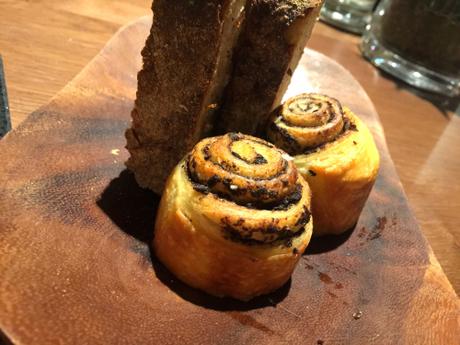 Our starters arrived in a timely fashion. I'd chosen the Crab Risotto with brown shrimps, cauliflowers, sea herbs, espelette. Lee went for something much underused in restaurants he feels – Sweetbreads with lemon, capers, parsley, purple potatoes, croutons, burnt butter. Now I'm not one for rating dishes or restaurants out of 10 in my reviews, its pretty rare that a dish really has no faults but these were two of those rare beauties that make you sit back and say wow, and really savour every mouthful for as long as possible.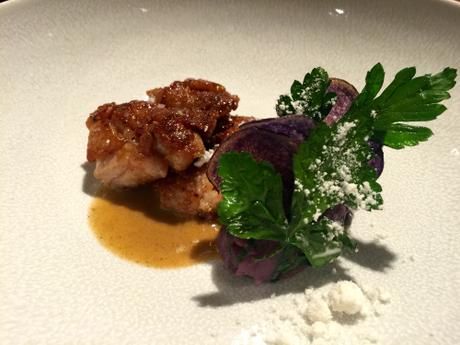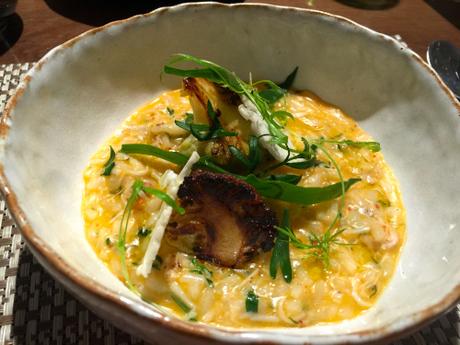 The chefs were kind enough to send us out a taster of one  their other popular mains as a treat before our main course –  the Skrei Cod with Artichoke, sea beet, anchovy cream. The globe artichoke was treated with utmost precision and was the standout on the dish for me alongside the beautiful smooth salty anchovy cream.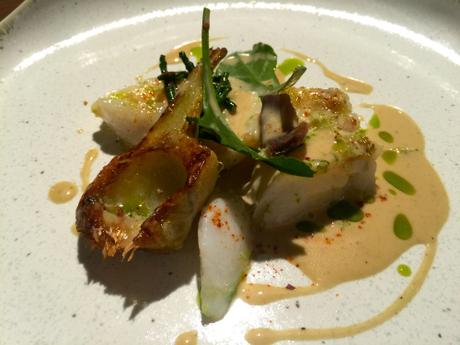 For our main we both went for the Ox Cheek cooked in hay, onion purée, pearl barley, grapes, watercress. For me it's often all the small accompaniments to main courses that often make or break the dish and on this occasion, make it they certainly did. Tiny semi cooked grapes that burst with sweetness in your mouth, a rich creamy dehyradted bone marrow, and charred onions that tasted like they had been pickled slightly before cooking were all extraordinary. The dehydrated bone marrow was something we'd not tried before and using it in this way is great to entice people that may be put off by the presence of bone marrow itself. The use of pearl barley rather than a typical carb as well was inspired.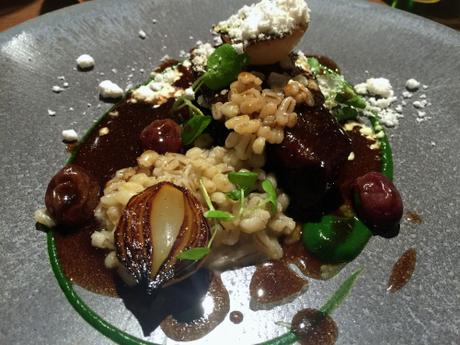 A pre dessert of lemon, thyme and bittersweet grapefruit was an unusal palate cleanser but worked really well. By this point I was full to bursting, so went for the lighter sounding option for my dessert – Pineapple, coconut meringue, mango sorbet. This was a divine combination of sweet and sharp flavours with the mango sorbet and passion fruit granita against the sweet meringue but also awash with textures with toasted and shards of coconut and passion fruit seeds. Lee was also impressed with the perfect rise and texture on his Souffle with Rhubarb & rice pudding and vanilla ice-cream but craved a little more of the tangy rhubarb flavor.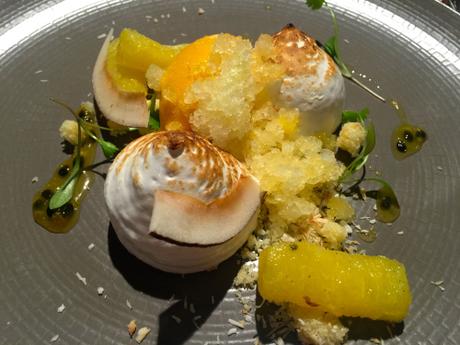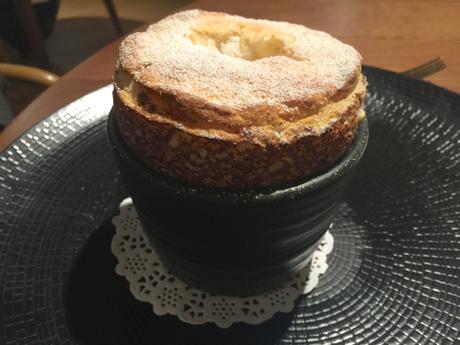 A quirky take on Petit Fours with our coffee finished off the evening nicely – a little bag of Pick and Mix! The sweets were top notch too – the passionfruit jelly and the lime marshmallow being my favourites of the bag of goodies.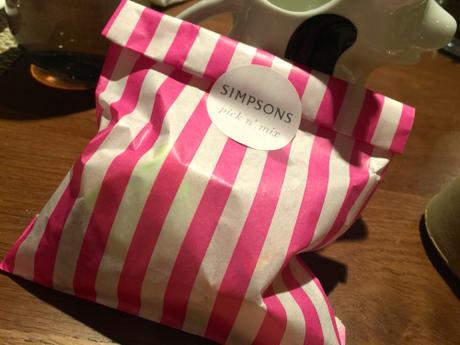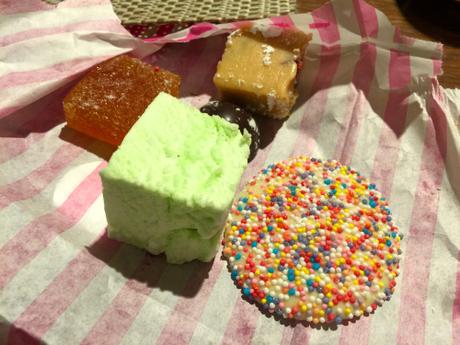 I was thoroughly impressed with the new look Simpsons,  we enjoyed watching the chefs beetle about in the kitchen, the service was perfect throughout, especially the restaurant manager and the food was way better than we remembered it being from our visit a few years before. Definitely worth a visit the next time you're looking to push the boat out a bit or for that special occasion!
Disclosure: We were invited to dine at Simpsons and our meal was complimentary, thanks to all the team. Views as always are honest and our own.